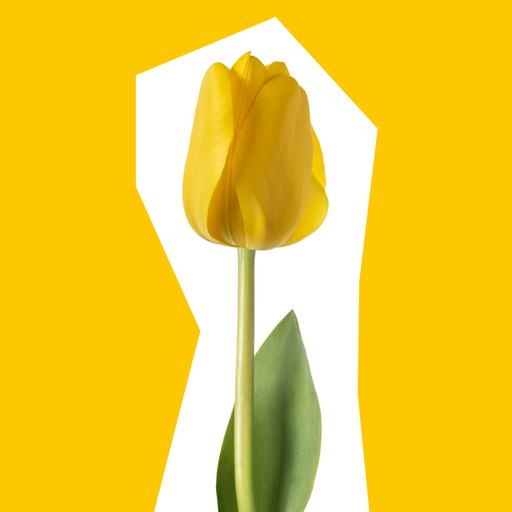 Popular Yellow
Flowers and
their Meanings
3rd August, 2022
3rd August, 2022
Van Gogh famously said yellow stands for the sun and who doesn't smile when they (finally!) see the sun? Yellow flowers were a particular favourite of his (and ours). But you don't have to be an iconic artist to appreciate them. With the ability to bring light and delight into a room, yellow flowers make any room pop - whether it's a solitary sunflower in your living room or a handful of bright begonias on your bedside table.
We've created a handy guide on yellow flowers and their meaning, and discover why they're the perfect way to light up any room.
The meaning of yellow flowers
While different cultures throughout history believed that yellow flowers had different meanings, the overarching significance is still of happiness, optimism, and light. For example, the Mayans first related the colour to corn and crops, so they kept them in their houses as a symbol of hope and abundance.
Today, they continue to be linked to the sun and new life, which is why yellow spring flowers – such as a yellow rose or lisianthus, are bright bouquet favourites. Because of their association with hope and life, yellow flowers are a perfect present for birthdays and new parents, or even a get well soon gift.
Popular types of yellow flowers
Yellow flowers are a popular gift for a variety of occasions, simply because they can brighten up any room, without the need for anything too lavish. There are a variety of different yellow flowers, each with their own vibe and meaning.
Whether you want to find that perfect posy, or a bold statement bunch for a birthday gift, there's the perfect yellow flower out there somewhere.
Daffodils/Narcissi
You'll most likely be used to seeing daffodils popping up in gardens and sitting in standalone bunches on windowsills come spring, but they're also a beautiful addition to a bouquet of yellow spring flowers.
With pointed petals and a large cup-shaped eye, you don't need to throw them in the mix with more than one or two other types. In fact, pairing them with some striking purple or pink tulips is a great way to add a little something to your bunch, without going too over the top.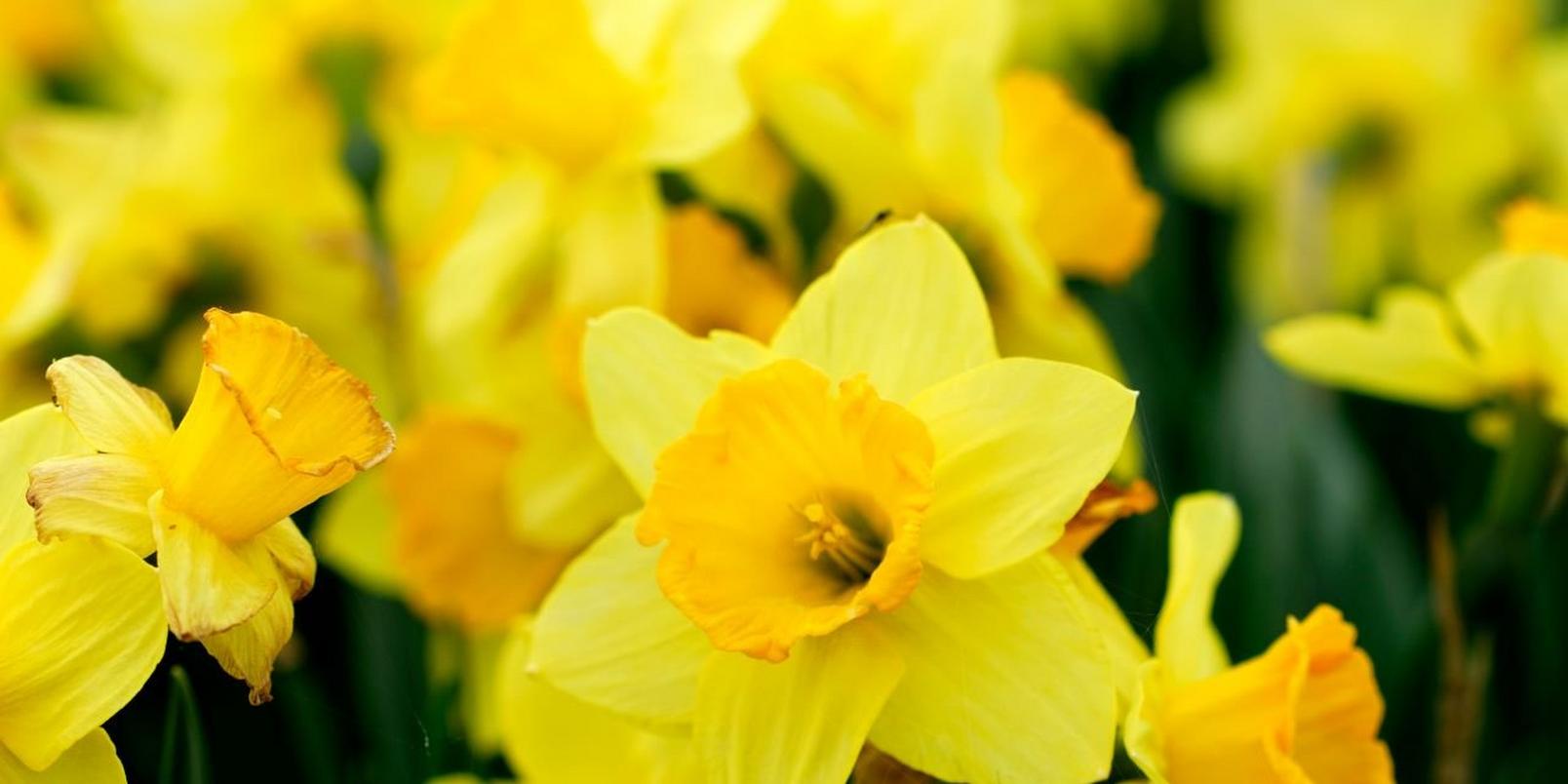 Yellow Tulips
Tulips are a classic flower with a long stem, similar to daffodils, and a smooth bell-shaped head. They are known for their bold colour variations, each one carrying a different meaning, with yellow tulip flowers, in particular, signifying cheerfulness. This is why you'll often see them given as get well soon gifts.
They are usually paired with other similar cheery spring flowers, such as daffodils, or more delicate flowers, such as pastel-coloured hyacinths. Want to stay traditional? Gift them as a stand-alone bunch, they're confident enough to make a statement by themselves.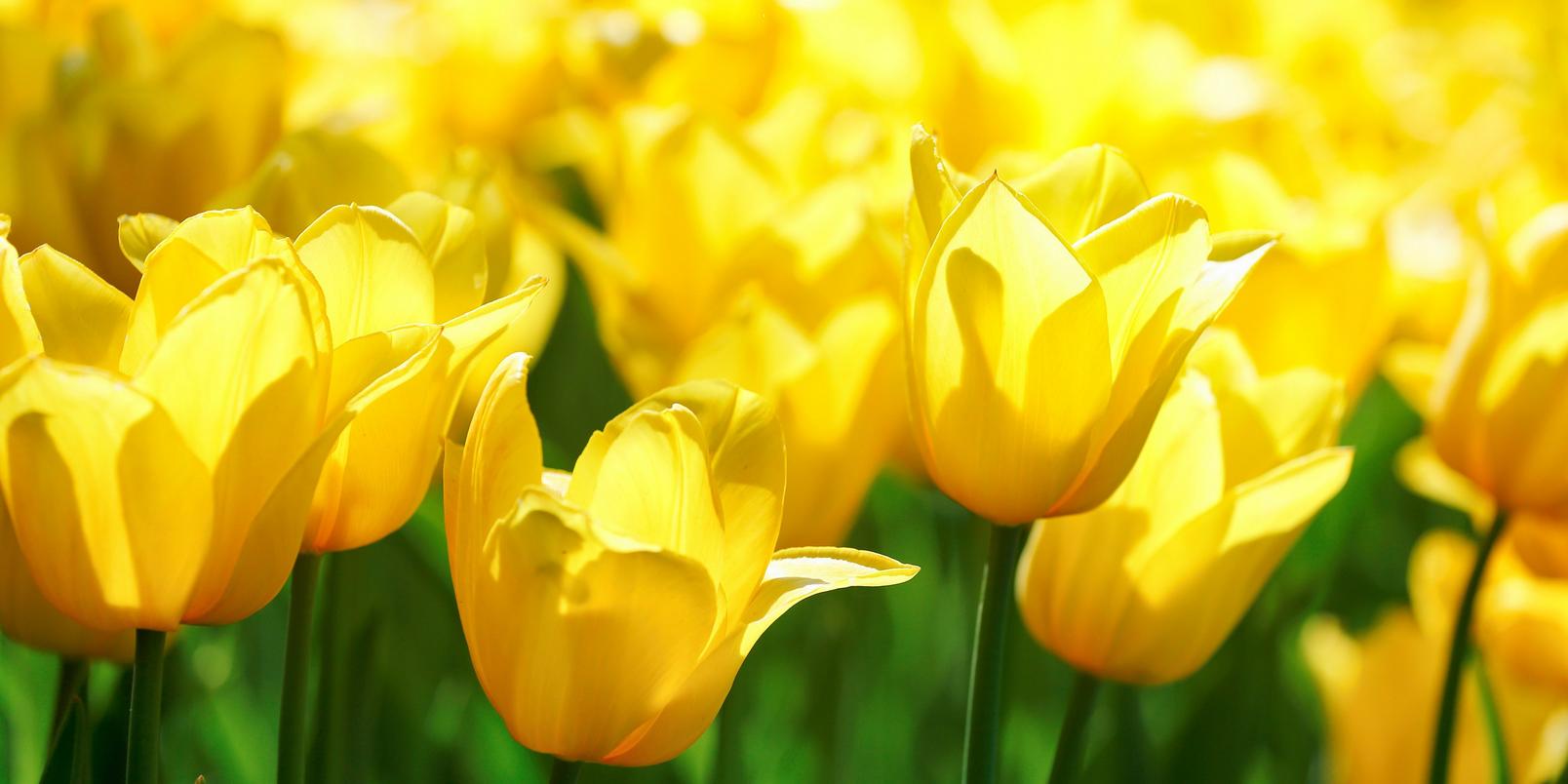 Yellow Begonia
Yellow begonias are timelessly classic flowers that can accompany many bouquet styles. Their ruffled petal appearance gives them a layered fabric look, with many people often mistaking them for roses due to their similar heads and leaves. It's no wonder they're called 'roseform yellow'.
As they're quite similar to yellow roses, they pair well with similar flowers too. For example, white, small-petalled flowers, such as freesias and gypsophila, and plenty of green leafage to offset the bright palette.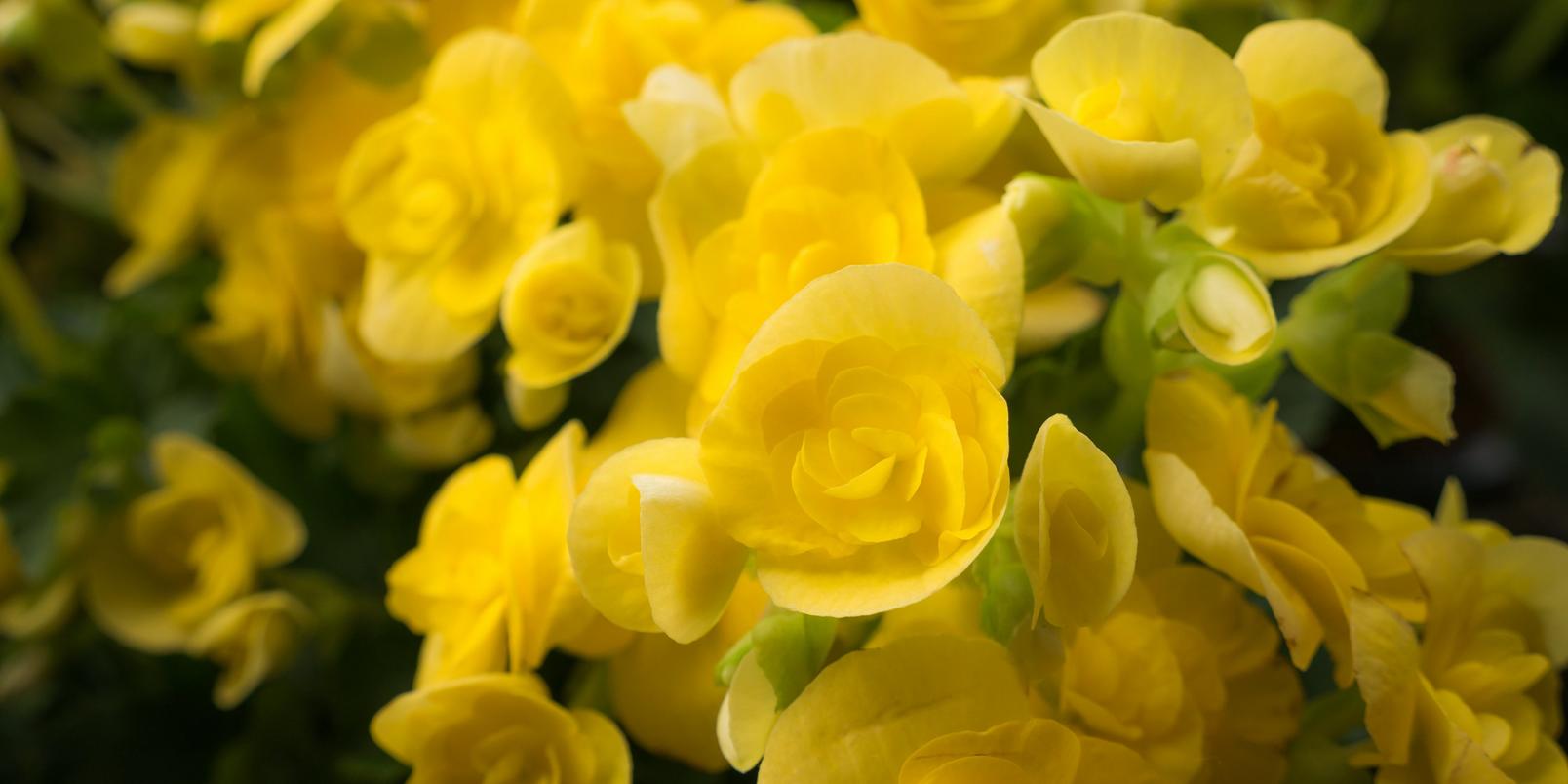 Sunflowers
Sunflowers are a guaranteed way to spread some happiness through the letterbox. Their brilliant statement yellow flowers beautifully offset whites, pinks, and bright summer colours for a colourful summer bouquet.
Pair them with chrysanthemums, snapdragons, and irises for a timeless arrangement. Or, if you're looking for something to use as an accessory to your living room, a bunch of bold sunflowers on their own does a perfect job.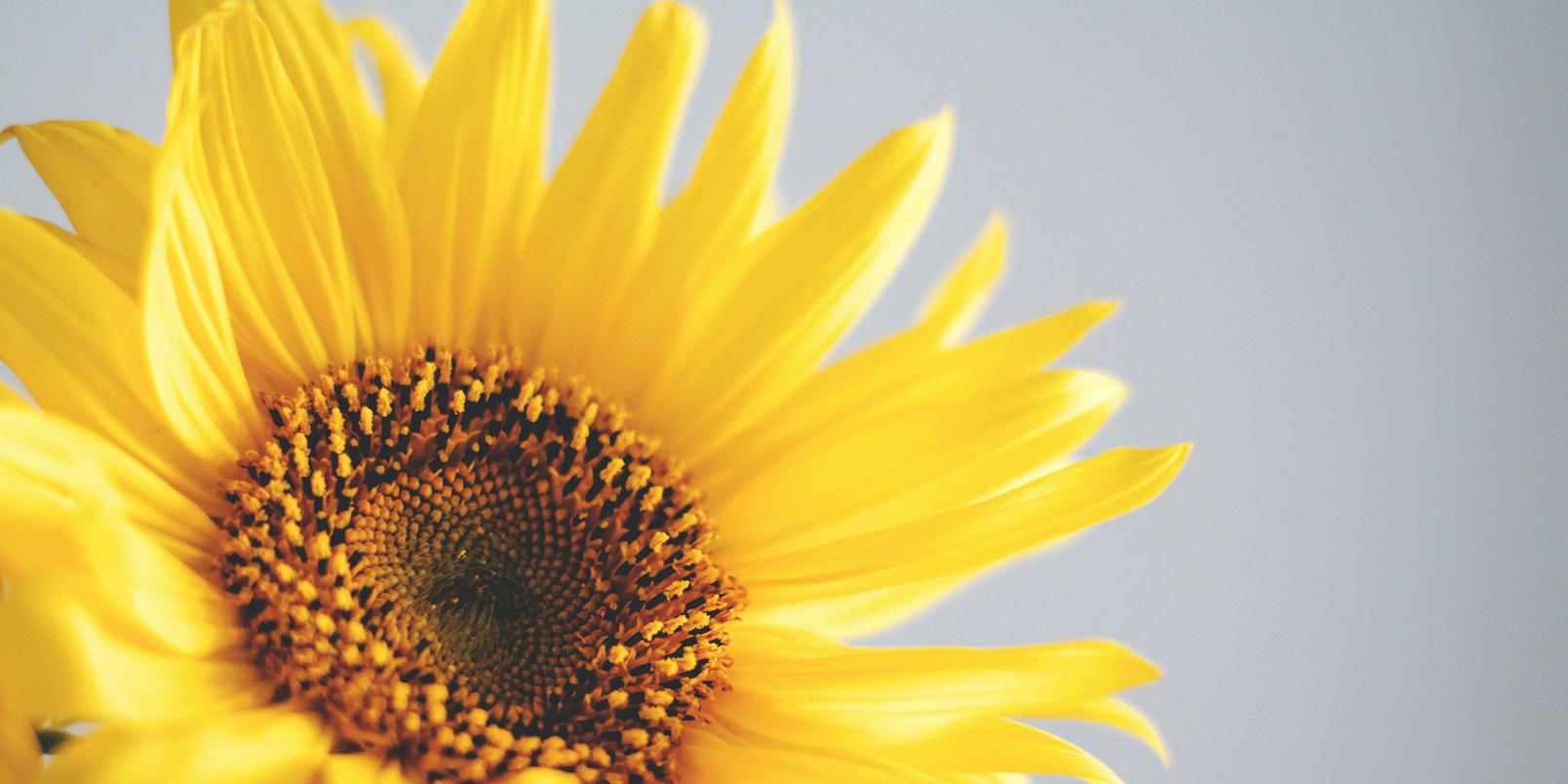 Evening Primrose
The evening primrose is a delicate yellow flower that works well as an accompaniment in large bouquets. It gets its name from the fact that its petals open in the evening, quickly unfurling from tight buds to show off their elegant bright flowers. Before they fully bloom, in the spring, they can even be eaten and used in salads.
These multi-use little beauties are commonly used in wedding centrepieces, often with other primroses in complementary colours. Their petals are quite dainty in comparison to other flowers, so they also sit well next to earthy-toned roses and lilies.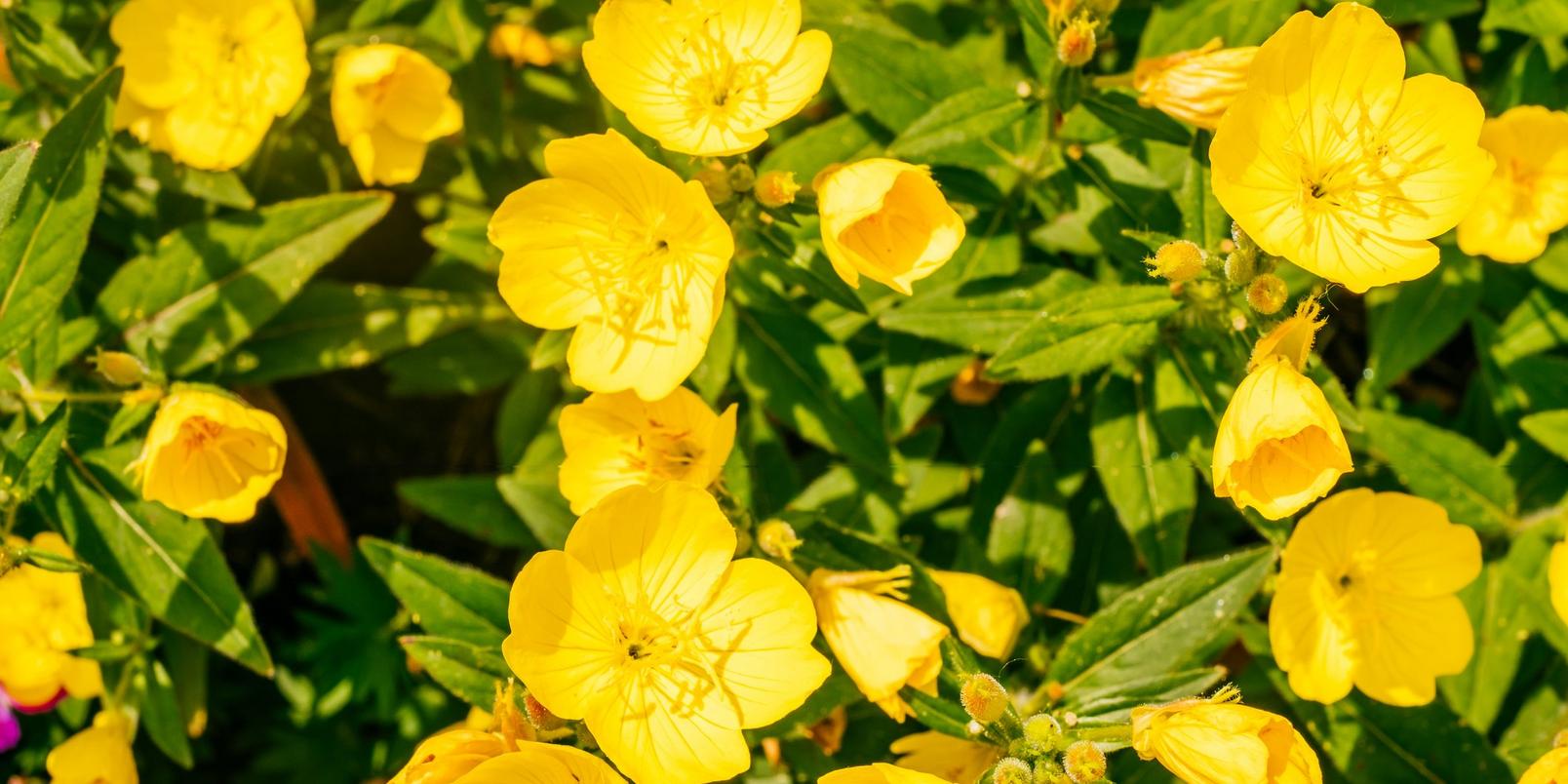 Gladioli
Also known as sword lilies, gladioli grow as tall flowers, with each stem hosting a handful of delicate, bright flower heads. Their miniature lily look makes them perfect for people who want a delicate and bright handful of flowers on their bedside.
Their tall stems and buds initially complement foliage and grasses and, once fully bloomed, their tall yellow flower heads pierce beautifully above bright sunflowers, gypsophila, and summer roses.
Craspedia
Craspedia is a curious little plant, flowering in a tight round bunch of tiny flowers. Also known as billy buttons, when fully grown their heads are around the size of a thumbnail (or button) so - as you can imagine - they're pretty dainty.
Because of their size and light yellow colour, they work well as dried flowers next to grass and lavender, and as filler flowers in large bouquets. Partner some billy buttons with sunflowers, eucalyptus leaves, or yellow roses for a beautiful and bright summer handful.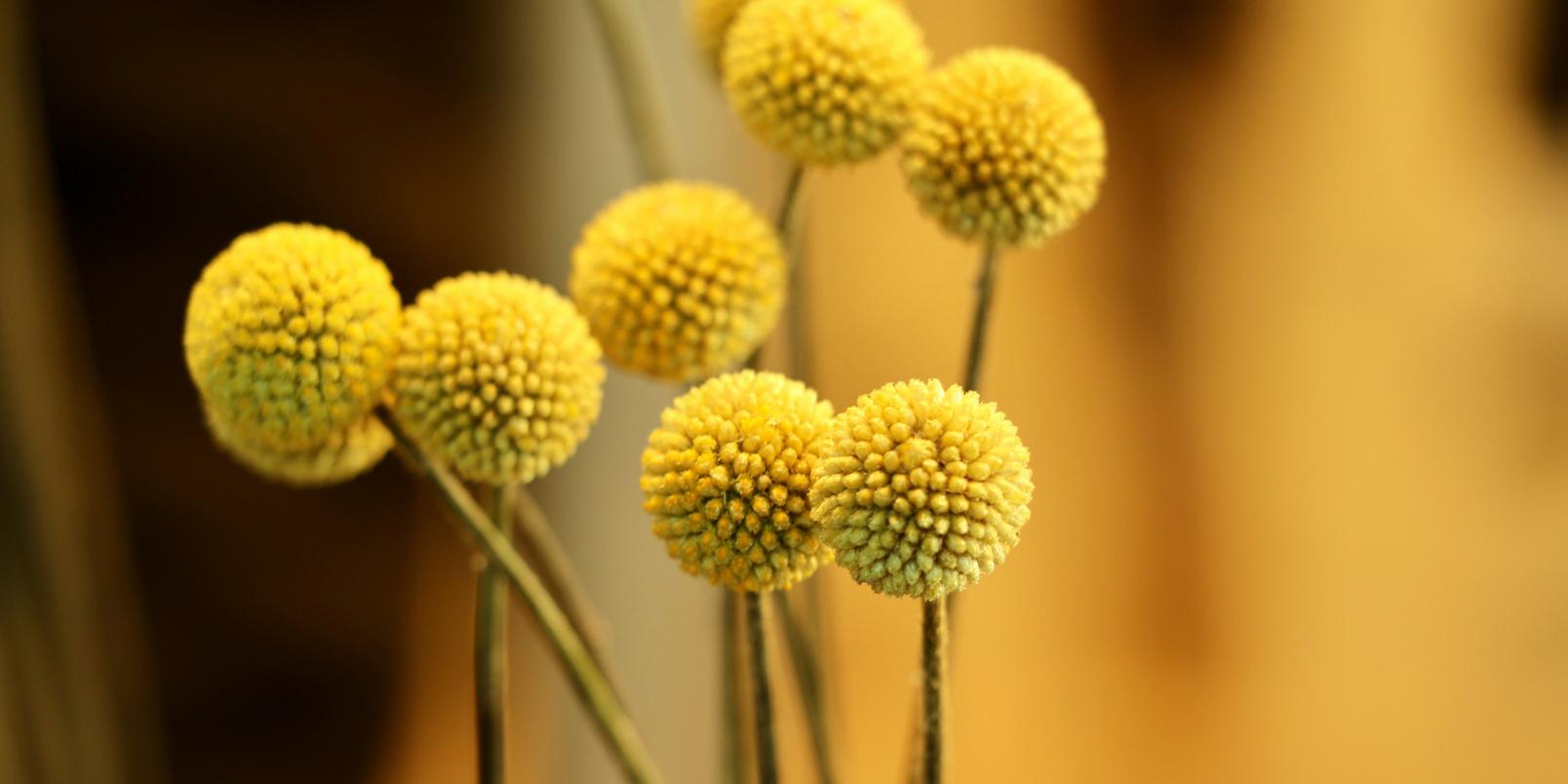 Yellow Roses
Yellow roses are classic flowers that suit almost every occasion, and every home. Their classic layered and spiral silhouette complements many styles, but this colour is especially fitting in the summertime.
Their bright yellow colour both pairs well with earthy tones and whites but, if you really want to make a statement, a handful of lilacs, lavender, and purple pansies will create a gorgeous eye-catching palette.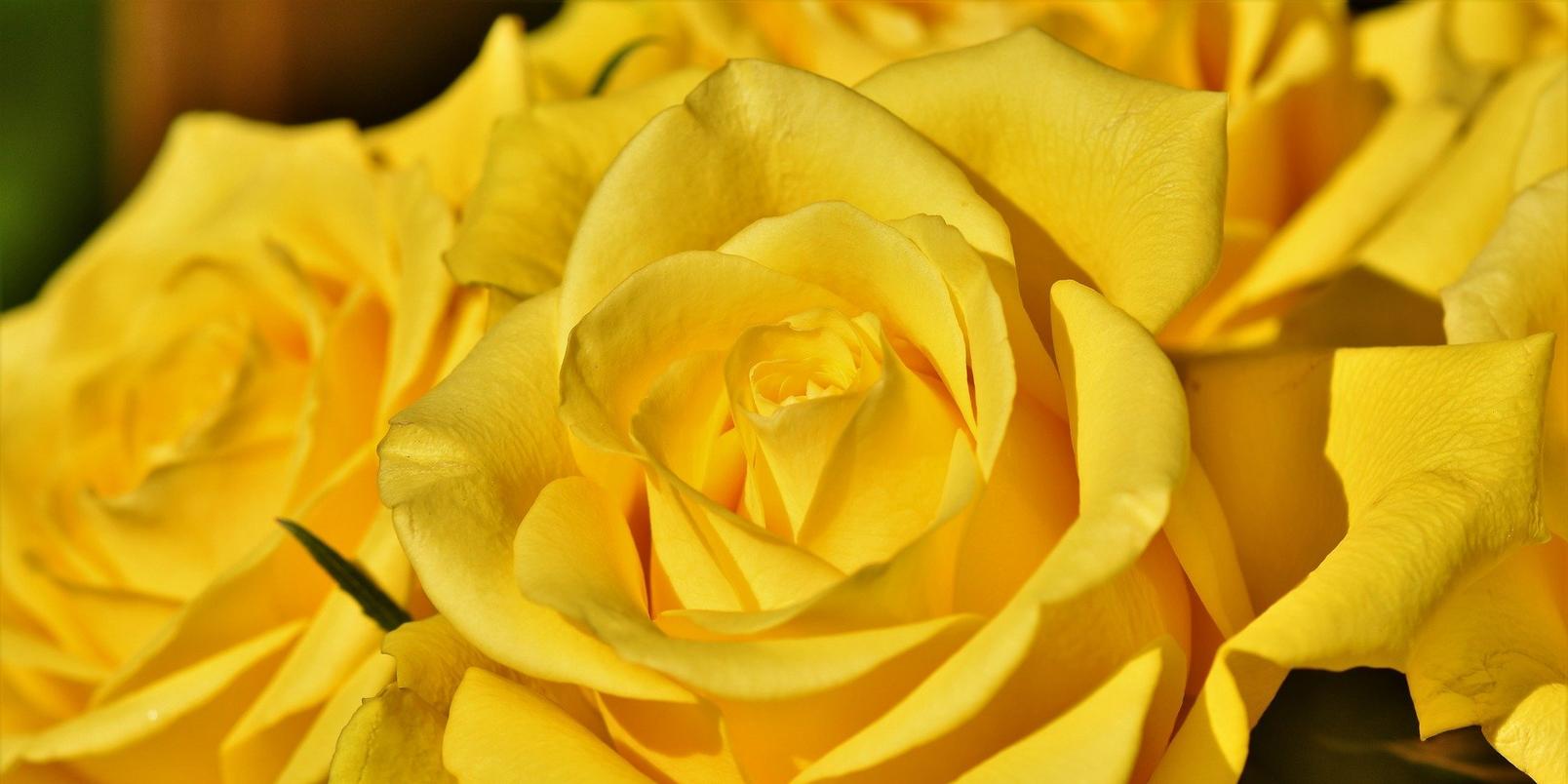 Marigold
A bright and boisterous perennial, marigolds are both perfect garden and bouquet companions. Their fiery summer colours span all the sun's phases, from early morning red to afternoon yellow and sunset orange. Growing in tight clusters of tiny petals, fittingly, marigold flowers themselves look like small suns.
Such an impactful bloom works perfectly well in their own arrangement, but also with other bold flowers – such as summer-coloured roses, textured greens, and tall and breezy freesias.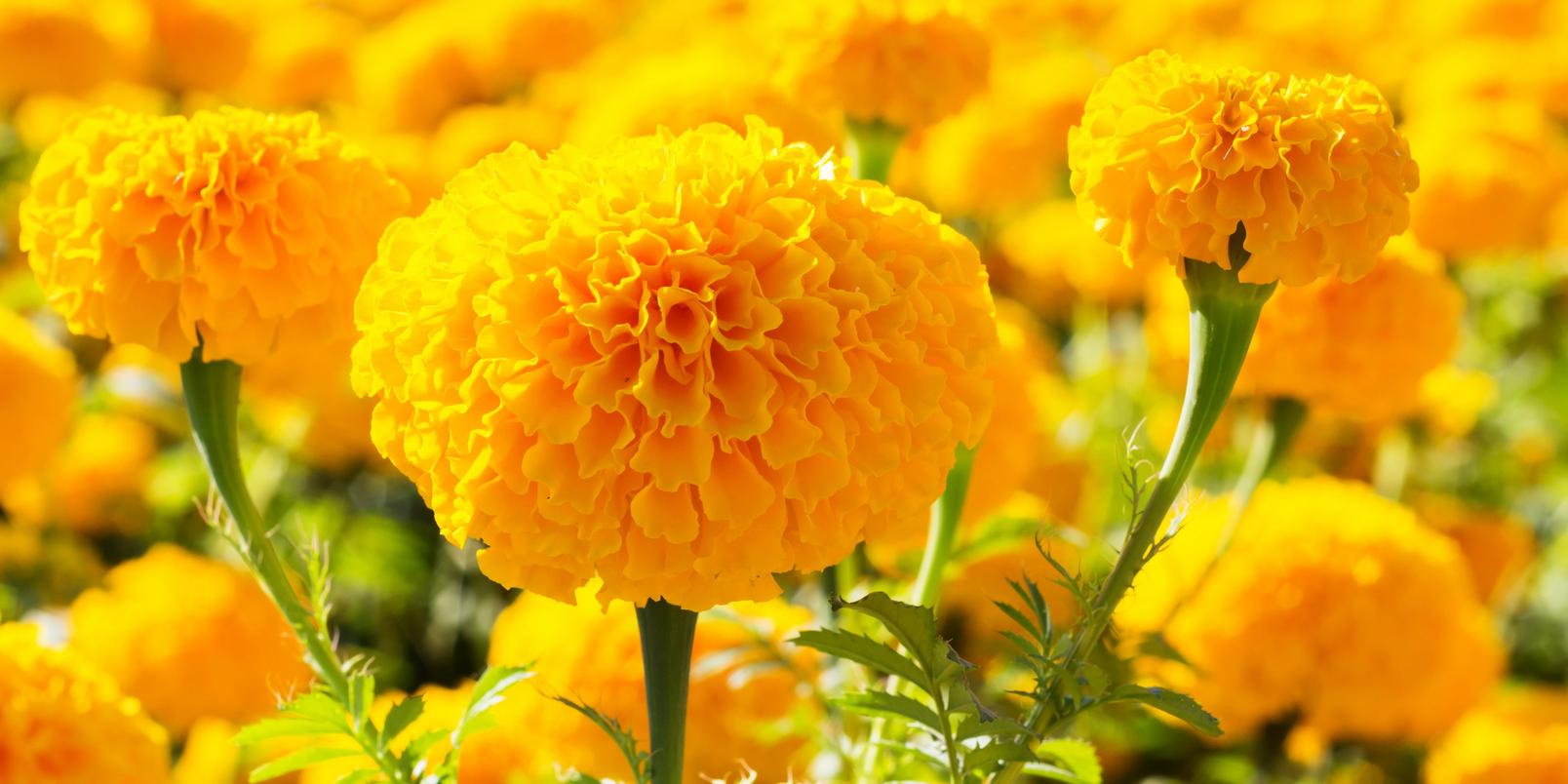 Yellow Chrysanthemum
Chrysanthemums are famous for their curled and pompom-like petals, known as the 'double flower' variety, which resemble palm-sized suns. Single flower chrysanthemums resemble large daisies, another summery flower icon. Whichever variety you choose, their iconic silhouettes can brighten up any room.
Unsurprisingly, this classic spring-summer flower is often the showpiece in bright bouquets, pairing well with equally bold sunflowers and roses. If you want them to be the star of the show however, their bright petals pair well with deep green leafage and grasses.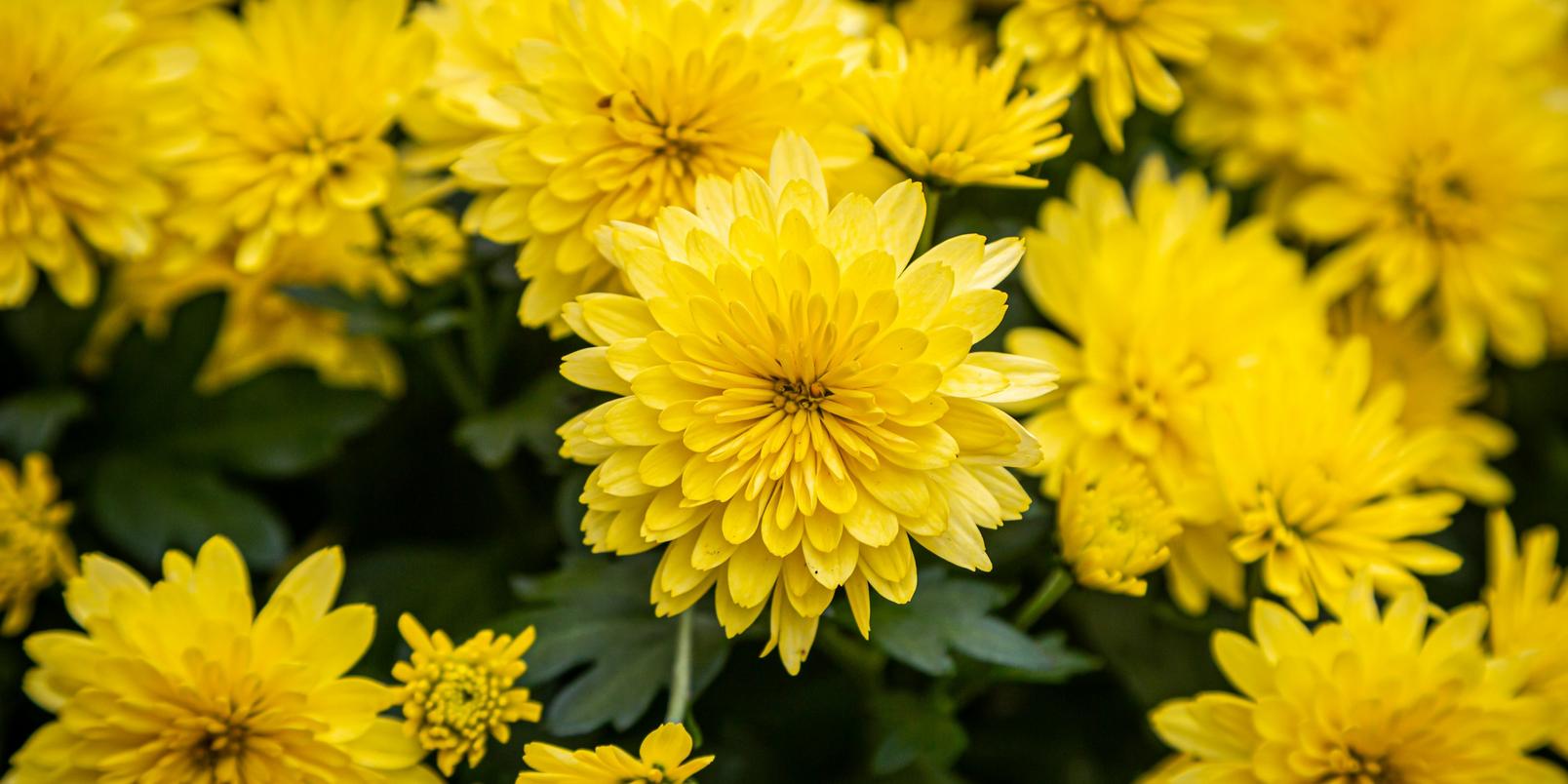 Pansies
While pansies come in a variety of colours, perhaps their most famous look is that of their yellow petals with a burst of black or purple in the centre. Their iconic five-petal shape makes a striking addition to any bouquet, especially if you're looking for something bright and colourful.
Pair them with flowers that complement their accent colour, such as deep purples or reds, and you've got yourself a classic, hassle-free bouquet. We recommend a bunch of lilacs or lavender for that perfect colour combination.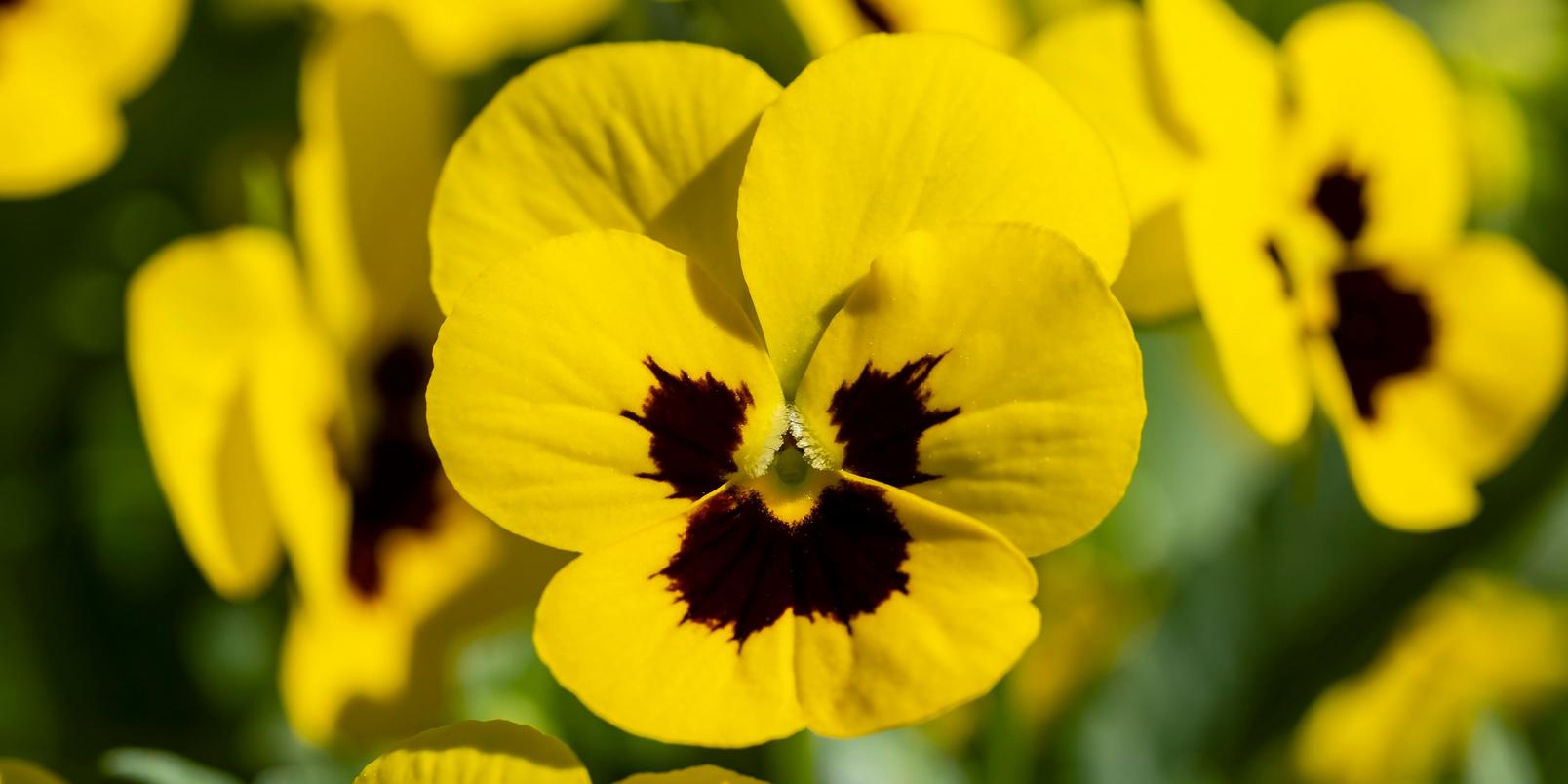 Winter Jasmine
We've heard about yellow flowers mimicking the sun, but how about those that mimic the stars? Winter jasmine grows as a shrub in long, dangling branches, with their five-or-six petals forming the shape of golden stars.
Winter jasmine looks beautiful preserved and dried, and is equally as striking as a rough-picked bouquet. If you don't want them to stand alone, they work perfectly alongside feather grasses and greenery.
We hope we've helped you bring a little more sunshine into your home with our guide on yellow flowers. Whether you're looking for a striking bloom or a subtle and delicate stand-alone bunch, these little bursts of sunlight make the perfect addition to any windowsill.