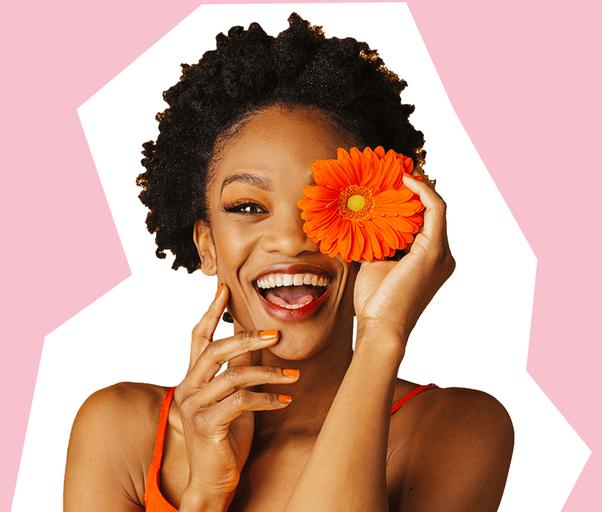 Gerbera: Everything You
Need to Know
Have you ever put a bouquet of flowers together and found yourself limited because your favourite bloom only comes in a limited choice of colours! Don't worry we have a solution - the Gerbera Daisy. If you're looking for something that will stand out in your vase this spring, then you have to try these flowers.
Looking a bit like the middle sibling between the golden sunflower and the delicate daisy, this bloom is not one to shy away from. If you want something that offers a real zing then you're in the right place. From fiery tones, all the way through to pastel hues there is something for everyone and this bloom simply shouts happiness.
So, why not gather up a glorious bouquet packed full of gerbera and present it to a friend who's in need of a pick-me-up. They make a statement all by themselves, or consider mixing these blooms up with some lilacs, freesia and chrysanthemum for that perfect April birthday bouquet (the gerbera is the birth flower for this month).
Meaning & History
Also known as Transvaal, African and Baberton Daisies, these flowers have long been a firm favourite and they regularly rank in the top 10 of most popular flowers.
Although they may look like a thoroughly modern bloom, did you know the gerbera goes back in history and held strong significance for some of our ancestors? The Celts believed this simple bloom could bring balance to your life and that God would cover the ground with these blooms when a child died, while the Egyptians believed the flower was closely linked to nature (probably because the flowers always turn towards the direction of the sun).
So how did we end up with this flower sitting in our vases? It is believed the gerbera was first discovered in its native home in South Africa during the 1700s by Dutch botanist, Jan Frederik Gronovius. For some reason, although found by Mr Gronovius, he decided to name the flower after the doctor and botanist Traugott Gerber. As far as we know they had never met and no one is sure why he chose to do this. Whatever the reason, the name stuck.
It wasn't until the early 19th century, a whole 100 years later after it was first discovered, that this divine flower found its way to our shores. It then took another 100 or so years for it to become a firm favourite when, in the 1970s, these flowers became a big hit. You can sort of see why, its looks and choice of colours certainly fit in with all those groovy, hippy vibes!
Gerbera Colours
As you would expect from such a bright and joyful-looking flower, gerberas are often seen to represent positivity and cheerfulness. This sentiment is probably helped by the large range of happy colours they come in. However, this bloom goes much further than that and the flower also stands for innocence, purity and beauty (well, you have to agree they are pretty attractive!)
If you know anyone celebrating a 5th wedding anniversary then you must send a bouquet of these (the daisy is the traditional flower to celebrate a 5th wedding anniversary). Need some help deciding on the best colour to choose? The meaning of gerbera flowers varies depending on the colour of the flower and you might want to choose different colours to deliver the perfect message.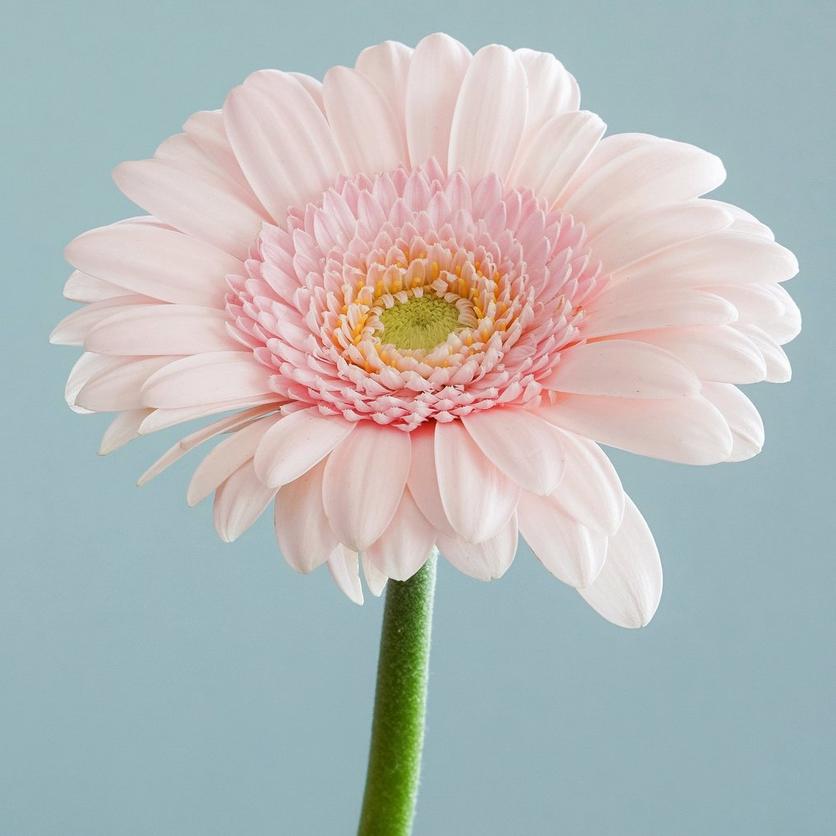 Pink Gerbera
This flower in pink stands for grace, admiration and sympathy. It's easy to see why they are chosen when sending someone a get well soon message. When choosing gerbera in this colour you can select a range of shades. From incredibly pale hues, two-tone petals with dark tips, a dark magenta or even acid pink shades. Why not create a bouquet with a mix of gerbera in pink and present it to your mum for Mother's Day?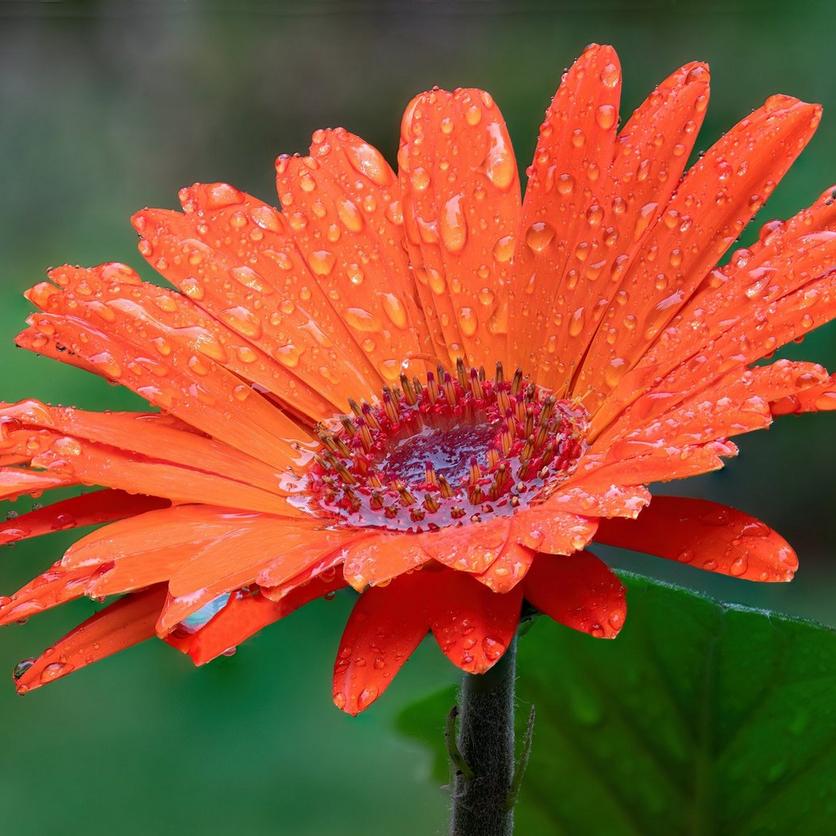 Orange Gerbera
Orange is a bold colour that gives us happy feelings of long summer days. Therefore, just like the bright and comforting tone of this colour, orange gerbera is all about energy, friendship and warmth. The perfect pick to go with some yellow roses (they're all about happiness) if you want to brighten up a best friend's day.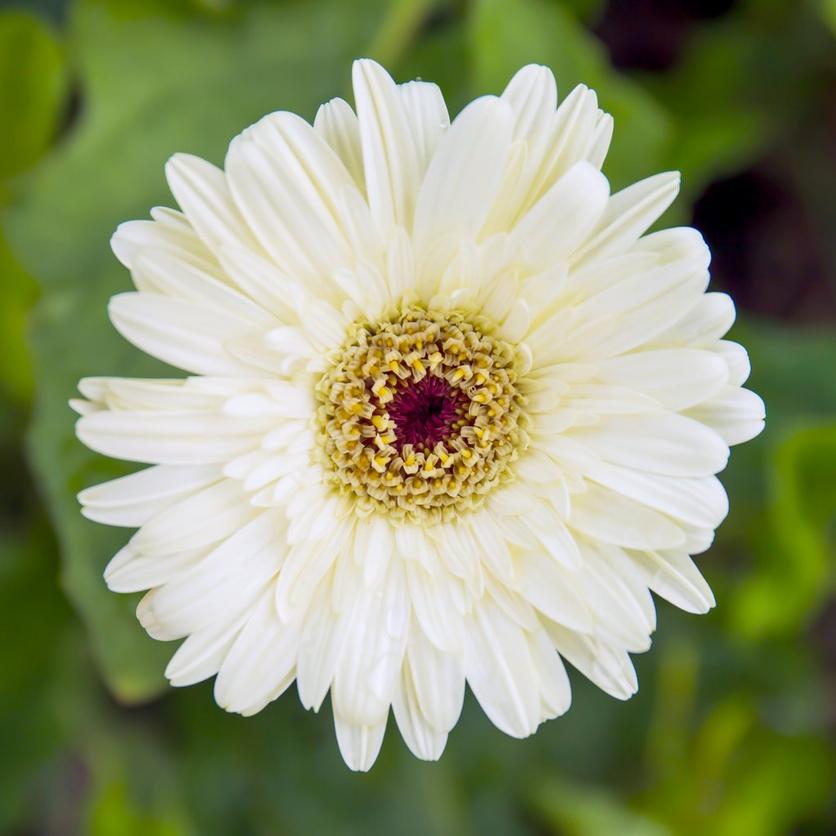 White Gerbera
Just like the simplicity of the colour white, go some gerbera in this shade and it's all about purity and innocence. This makes them a perfect choice for a wedding bouquet or to decorate a room at a Christening. You could also send a bunch mixed in with some carnations (they represent hope and love) if you know someone who has recently had a baby.
Types of Gerbera
If you're looking to pick some gerbera it's worth knowing that the different varieties fall into four main categories.
Single gerberas are perhaps the most commonly available bloom and, as the name suggests, they are recognised by their simplicity of flower shape. A green centre is surrounded by a single row of long petals that do not overlap.
With double gerberas, the central disk is either green, black or red but unlike the single version. The petals form into two rows of overlapping petals which gives the flower head a fuller appearance. They are available with either long or short petals.
Crested Double gerbera again features two rows of overlapping petals. However, this variety also features an extra row of shorter, inner petals which don't always match the colour of the outer petals. They certainly would look romantically decadent in a wedding bouquet.
If you're looking for volume then you have to choose the Full Crested gerbera. This is the show-off in the group and features two rows of both inner and outer petals. In fact, it's so brimming with petals, the first row often surrounds and covers the central disk.
If you're looking for something a little smaller than the gerbera, you might want to try some germini. These blooms belong to the same family, so you get all the bright colours, but they are the miniature version – usually between 5 and 7cm. Germini flowers are the ideal choice for the arrival of a baby mixed in with alstroemeria or narcissi.
Gerbera Care Tips
The great thing about placing a vase full of gerbera in your home is that they don't have a strong smell – ideal for people who are a bit sensitive to strong fragrances. They also last a long time in the vase – between 7 and 10 days.
To keep them looking at their best make sure you place them in a clean vase (they don't like bugs) and fill it with a small amount of room temperature water, about 7cm high should do. Trim the stems by cutting diagonally with a sharp pair of scissors or secateurs. Now keep the temperature even – not too hot and not too cold. You should also avoid draughty areas and keep out of the full sun. Refill your water regularly, it helps to stop your gerbera from drooping.
Ready to bring the colour in? Get a bunch of these fantastic gebera and bring some happiness into your home or theirs.