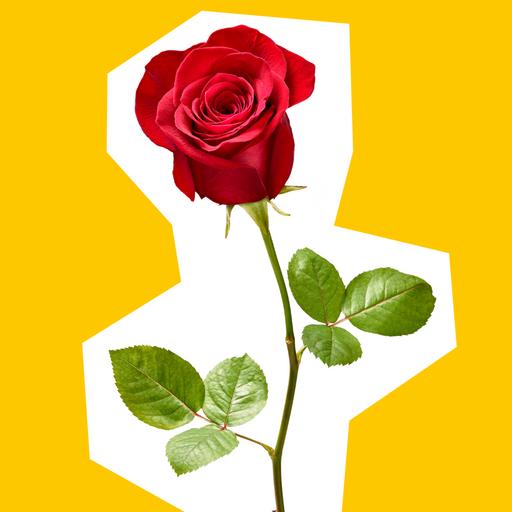 Preserving Roses
After Valentine's Day
1st December, 2023
1st December, 2023
When Valentine's Day comes, there's nothing quite like a bunch of flowers to show how much you care. And nothing sends a message of romance and passion quite like the traditional bouquet of bright red roses.
If you've been lucky enough to receive a beautiful bunch of roses from your significant other or secret admirer this Valentine's Day, you'll no doubt have smelled them, displayed them and gazed at them adoringly. But what happens to your beautiful bouquet when V-Day is over? If they've come from someone you care about, the last thing you want to do is to throw them away.
Take inspiration from some of our wonderful rose petal ideas to discover the perfect way to keep the flame of romance burning a little longer and give your roses a new lease of life. There are more rose petal uses than you might think – from rose petal confetti to a rose petal cake! Discover how to keep your love alive for longer with our handy tips.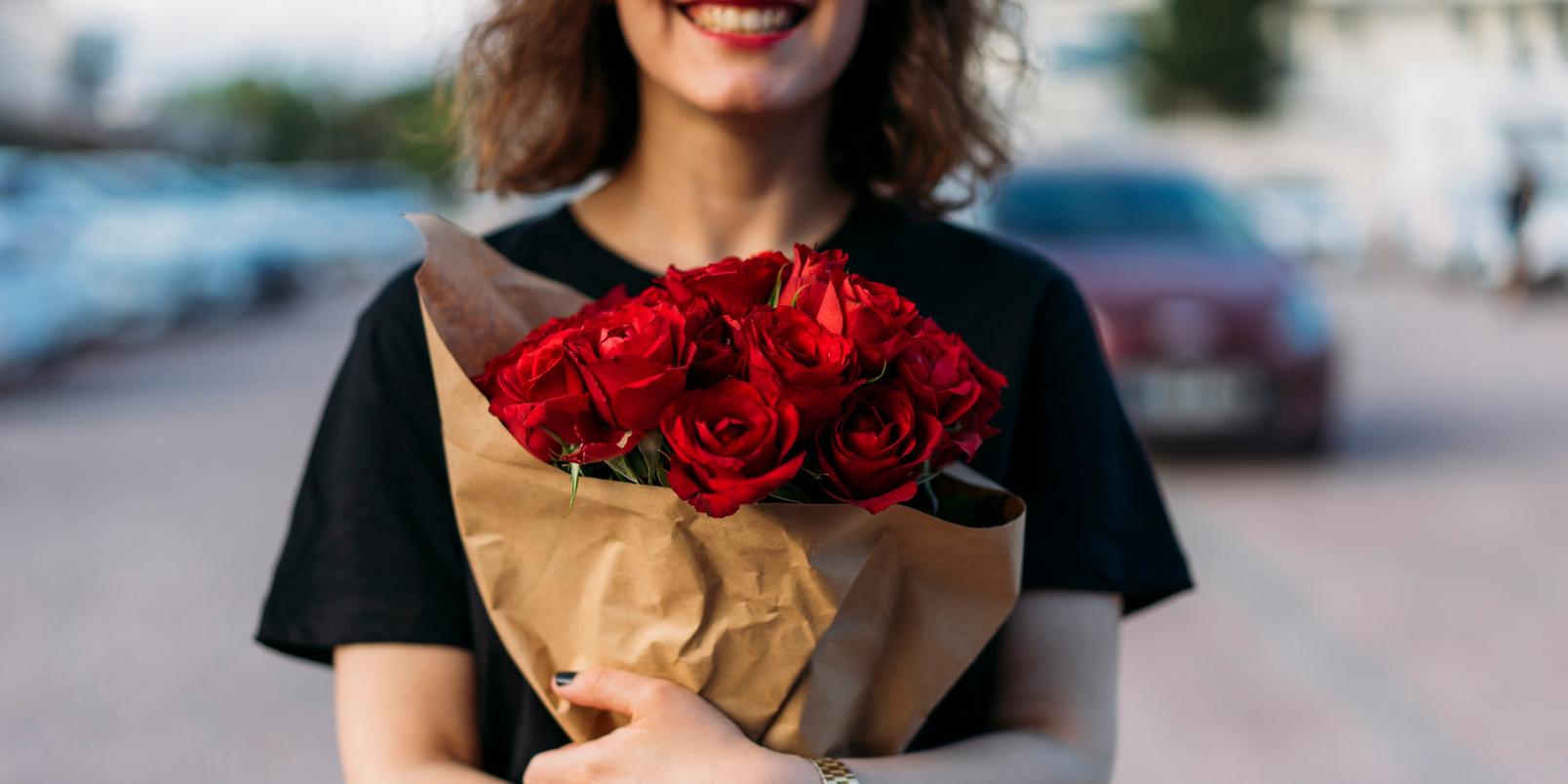 Drying roses
One of the easiest ways to keep your roses for years to come is by drying them. There are a number of ways you can dry your flowers. And once you're done, you can choose exactly what you want to do with the flowers, whether you want to display them in a frame or use them for another purpose.
Once your roses are dry, consider transforming them into rose petal potpourri, a scented candle or simply keeping them on display in their new form to remind you of that special someone.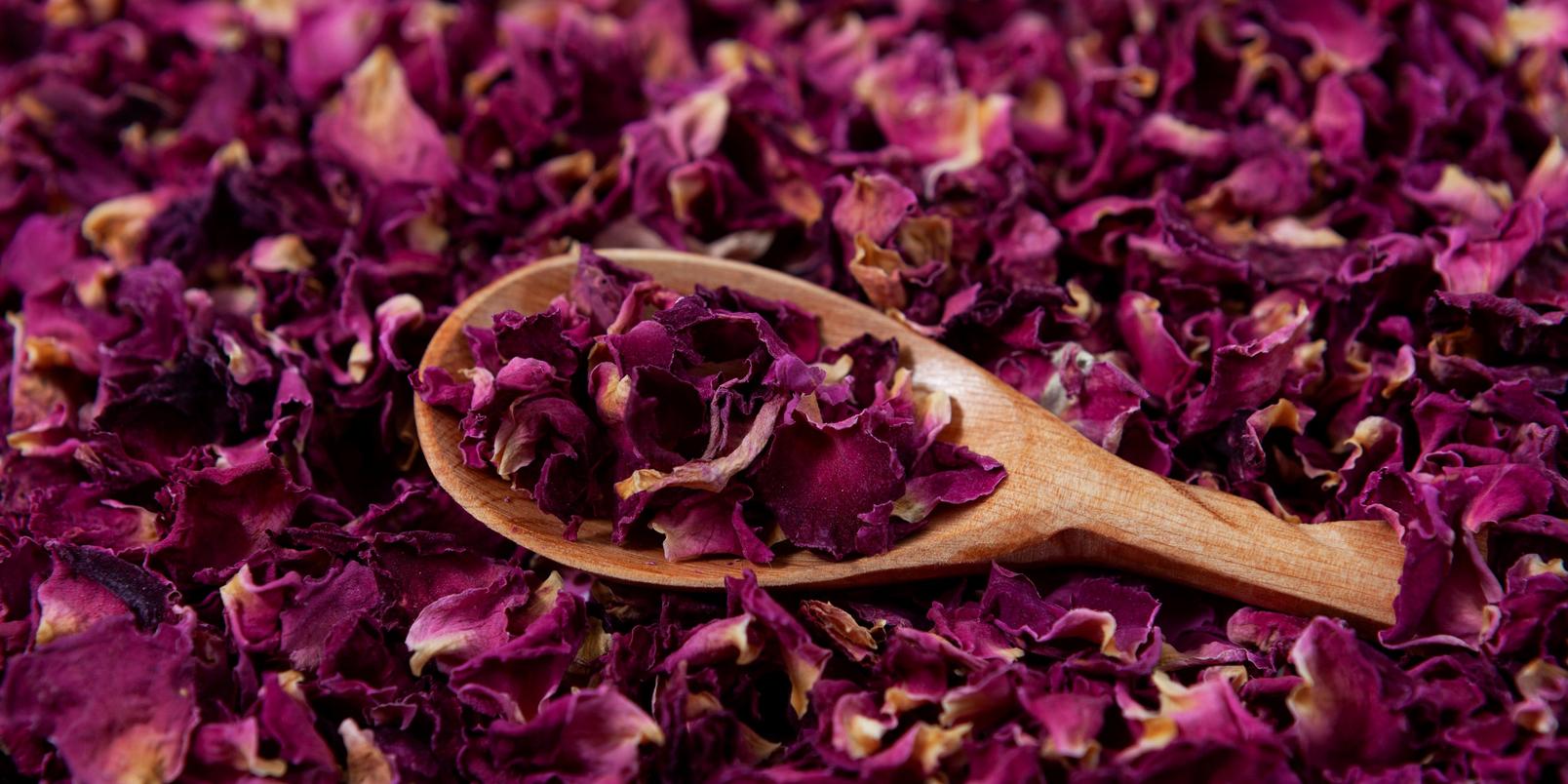 Pressing roses
Another great way of preserving your Valentine's rose bouquet is by pressing it. Pressed flowers can make beautiful bookmarks, framed artwork or sentimental jewellery. Plus, pressing flowers is great fun, a piece of cake and a great way to recycle your old roses.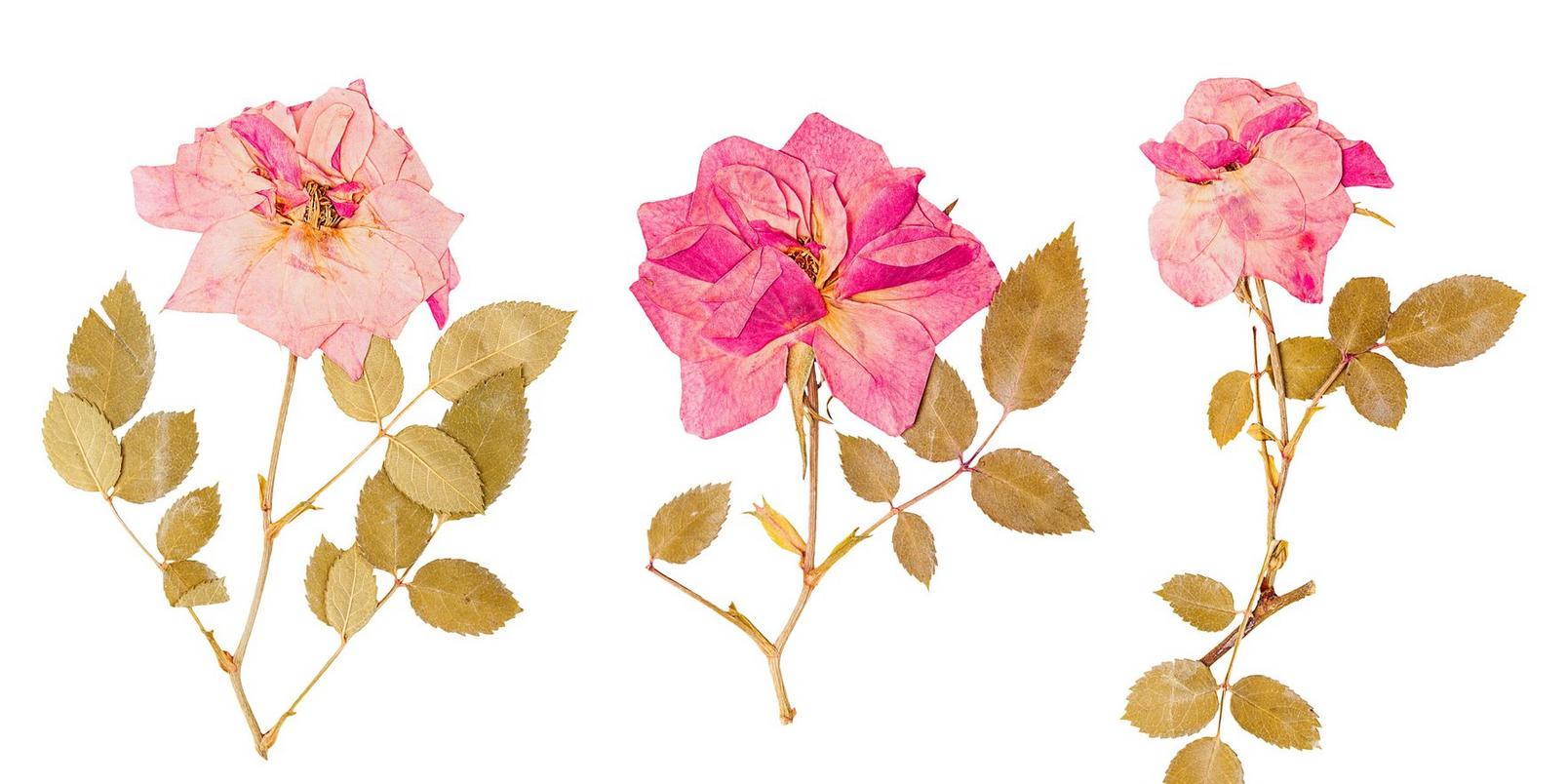 Rose petal decorations
There are few things more enchanting than a fresh bouquet of rich rouge roses. Wouldn't it be wonderful if you could make their natural beauty a permanent feature in your home?
Transform your newly dried rose petals into a festive wreath for when Christmas comes back around. Making a wreath out of old flowers is fun and easy to do and ensures the romance of Valentine's Day lasts well into the end of the year. Alternatively, use the dried petals for a beautiful arrangement in an ornate vase, interspersed with other dried flowers such as lavender, freesias and marigolds for a display bursting with colour and beauty.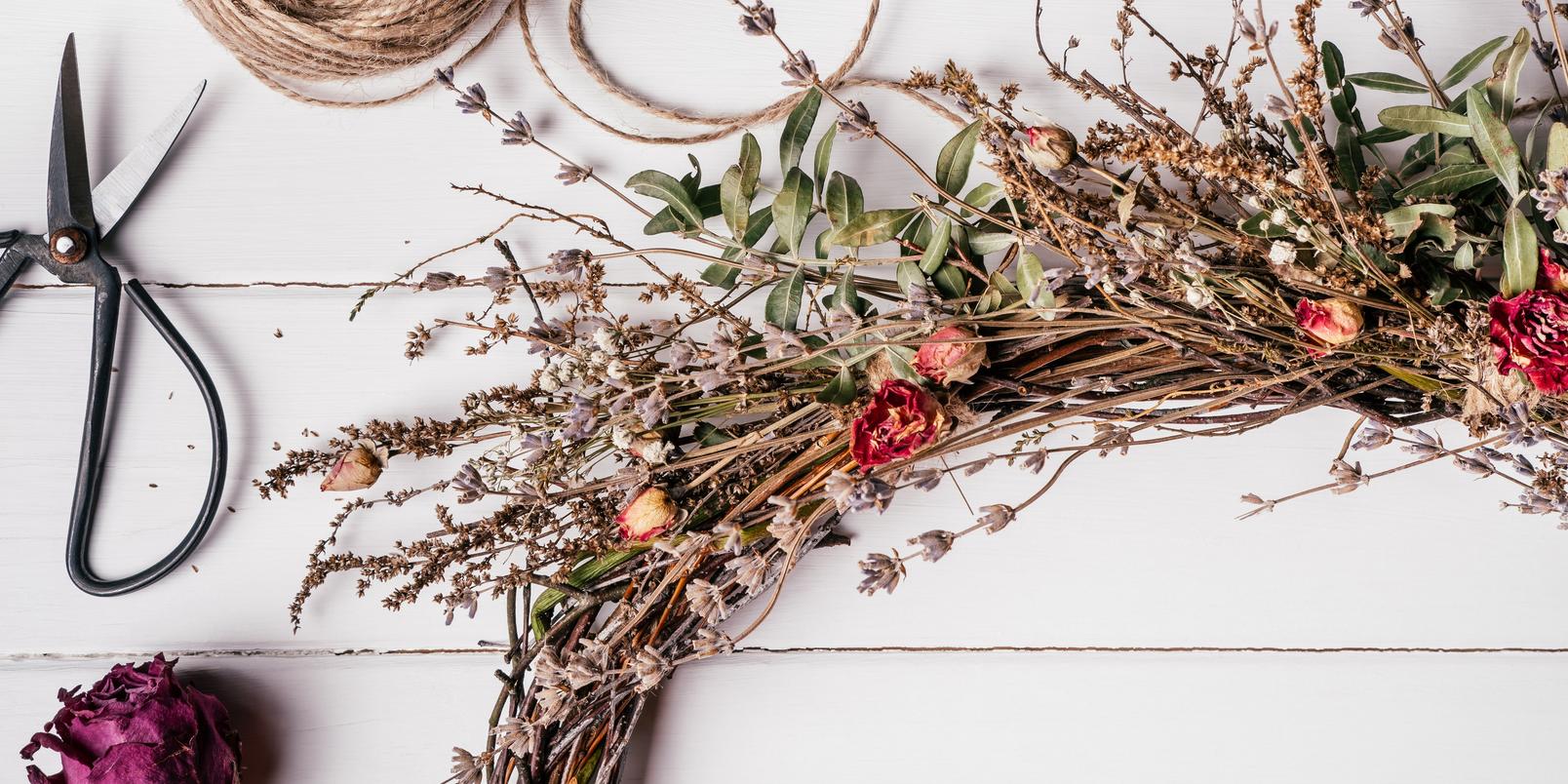 Rose petals in cooking
Roses aren't just beautiful to look at. Did you know you can also use these fragrant flowers in cooking too? There are some pretty tasty rose petal recipes out there to try, and no better time to give them a go. Not only are rose petals traditionally used to add body and fragrance to spice mixes such as ras el hanout, they're also the traditional flavour in sweet treats like Turkish delight and gulab jamun. They also make beautiful decorations on their own or crystallised in sugar as part of a rose petal cake.
A lot of people also don't realise that rose petals have certain health benefits when used in cooking or to make tea. In fact, rose tea is high in antioxidants and can help reduce anxiety and stress, improve digestion and soothe menstrual cramps. With so many delicious ways to repurpose your Valentine's bouquet, roses are much more than just a pretty face.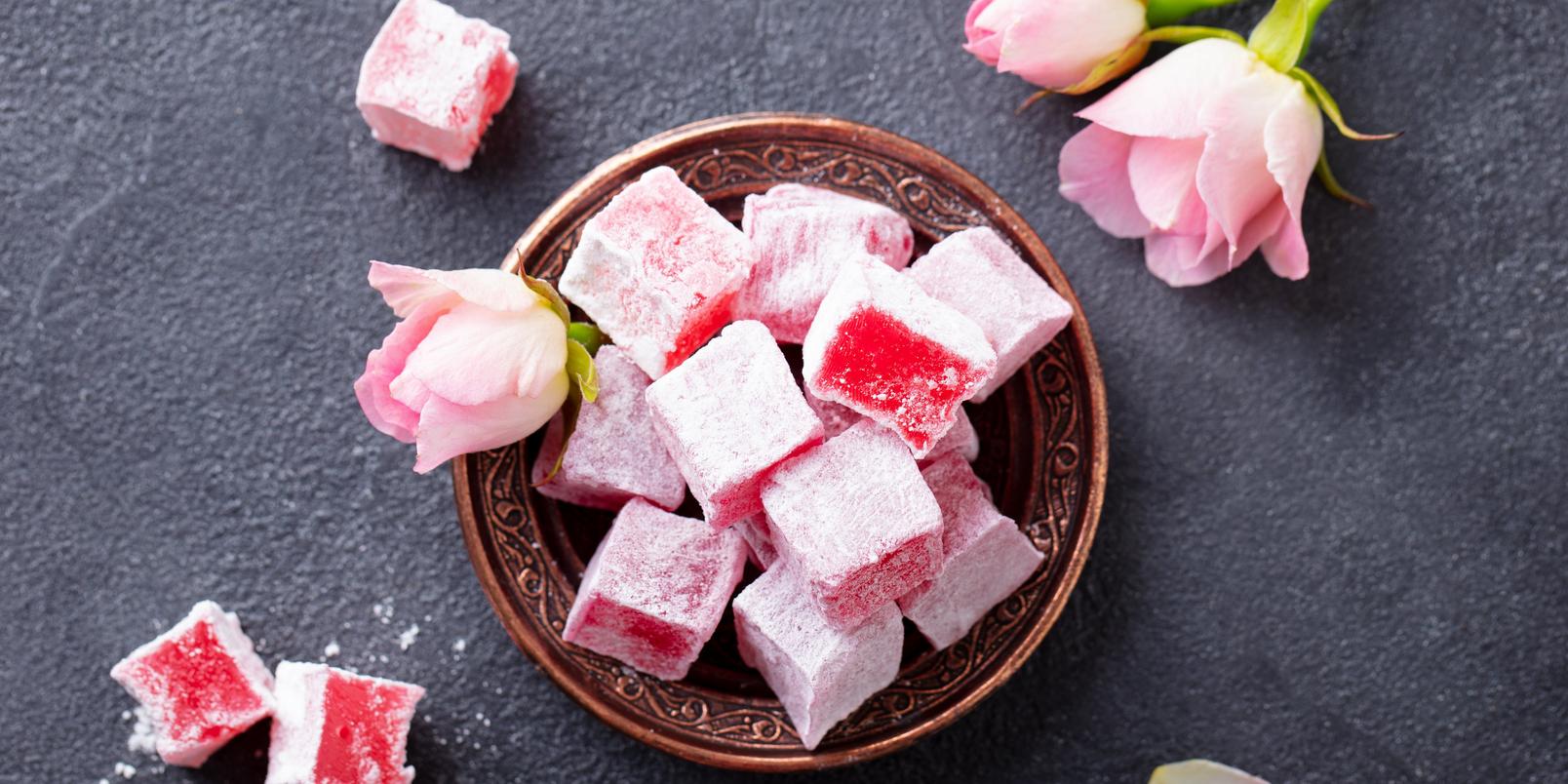 Rose oil
Surprisingly easy to create yourself, making rose oil out of your old blossoms is a fabulous way to get a bit more out of your bouquet. Rose oil has been said to have nourishing properties for your skin, so you can appear as delicate as the rose you received. Plus, they make a fantastic present for Mother's Day or a special birthday, so you can keep sharing the love for longer.
All you need to create your own rose oil is:
Your rose petals

A cold-pressed oil, such as grape seed oil which has anti-aging properties

A jar

A muslin cloth
Simply fill the jar with your rose petals – they should be bruised, but not dried – then seal and leave to stand in a cold, dry place for about four weeks.
Filter using a muslin cloth, so that you are left with delicately infused rose oil. Pop in a little jar and drop onto your skin with a miniature pipet.
Not only will the rose lend a floral freshness to see you into spring, but you can play around with the scent by adding other flower petals and different essential oils into the mix.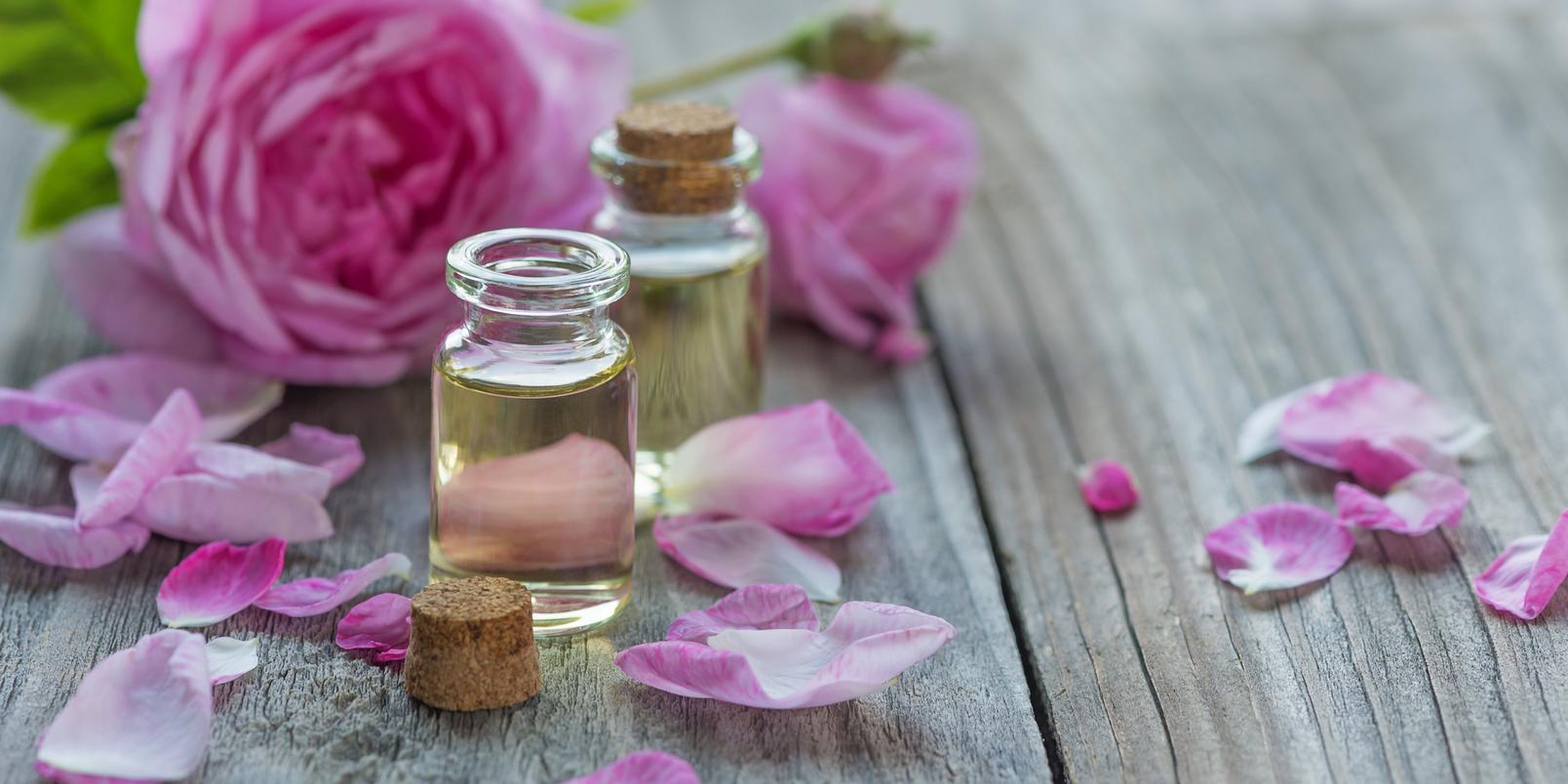 Rose petal bath
Give your rose petals one final hurrah by using their romantic properties to indulge yourself with a rose petal bath. Let the seductive scent lull you into a state of total serenity as you soak in the best bath of your life.
More than just a gorgeous way to set the mood, there are also cosmetic benefits to rose petals in your bath. The oils from the rose petals will seep into the water, creating rosewater – which is gentle and soothing on the skin. Plus, the natural fragrance combined with the steamy atmosphere of a warm bath can create an aromatherapeutic experience to lift your mood.
Why not take it one step further? If you've dried your rose petals, blend them up and mix them with essential oils, Epsom salt and Himalayan pink sea salt to create fragrant and bespoke rose petal bath salts.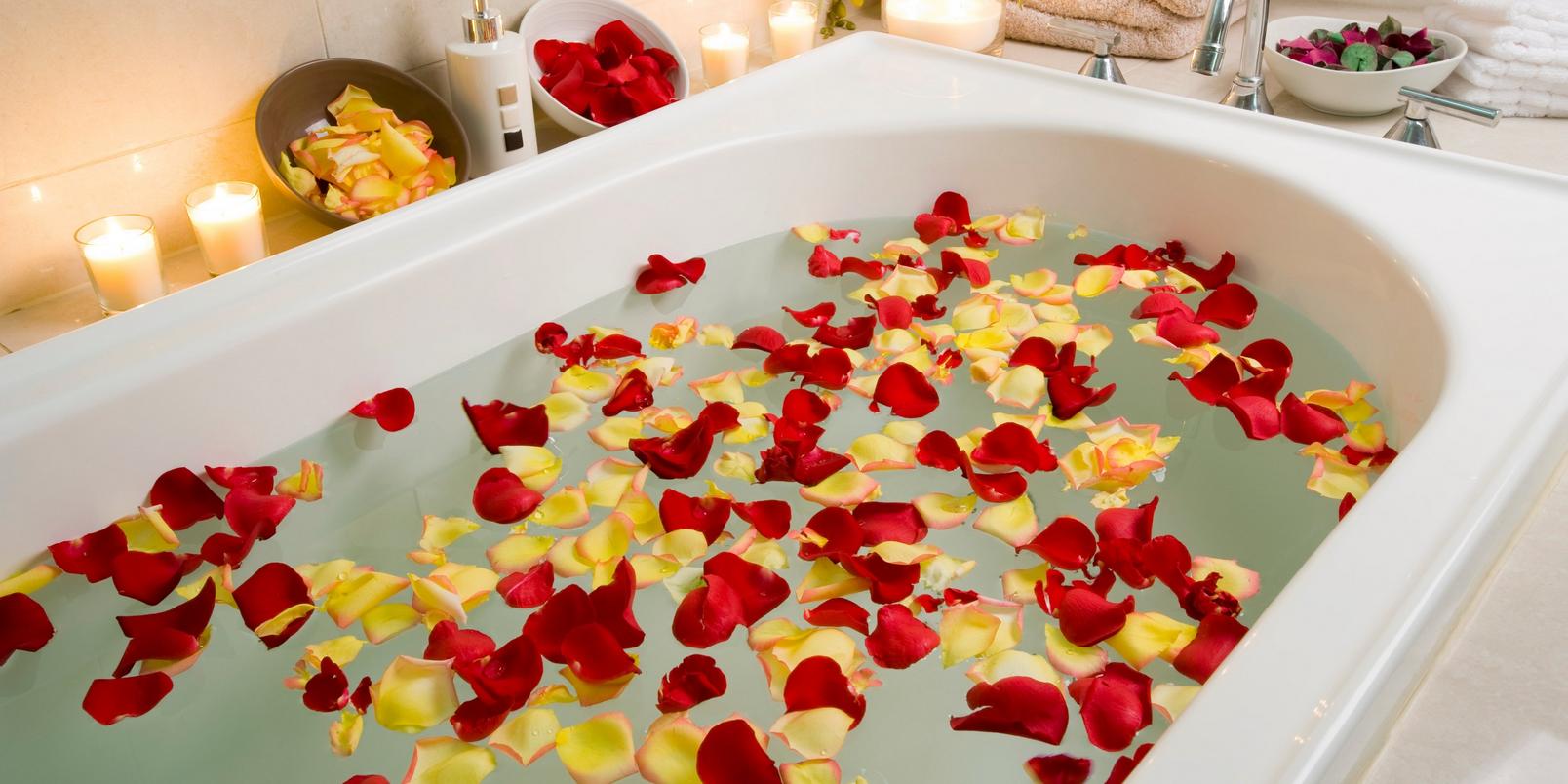 Rose petal potpourri
Pretty to look at, even nicer to smell, potpourri is a classic way to repurpose your old flowers. We might be biased, but we think rose petal potpourri is the best you can get.
To make your own rose petal potpourri from your bouquet, simply: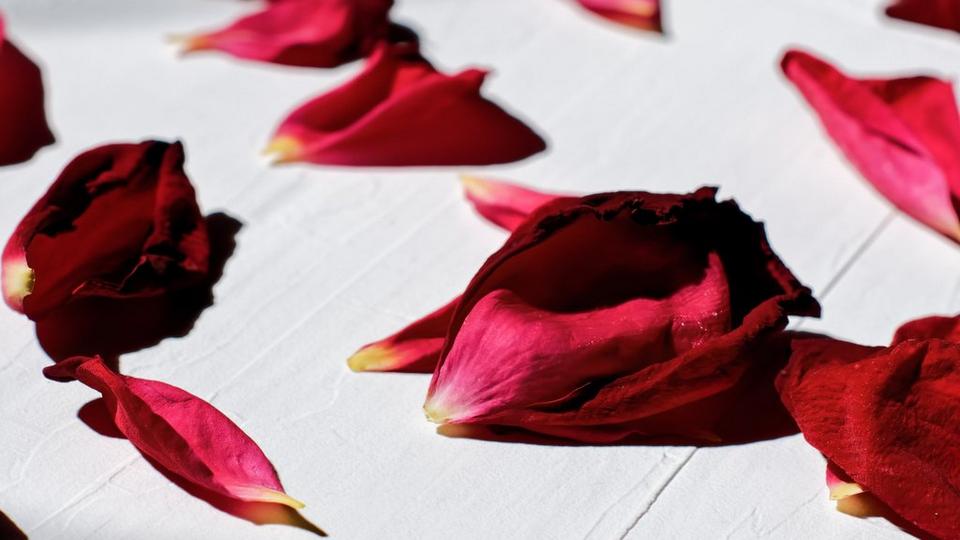 Step One
Pluck off the petals and dry them out as gently as possible – either in the oven or by leaving them in a cool, dry spot.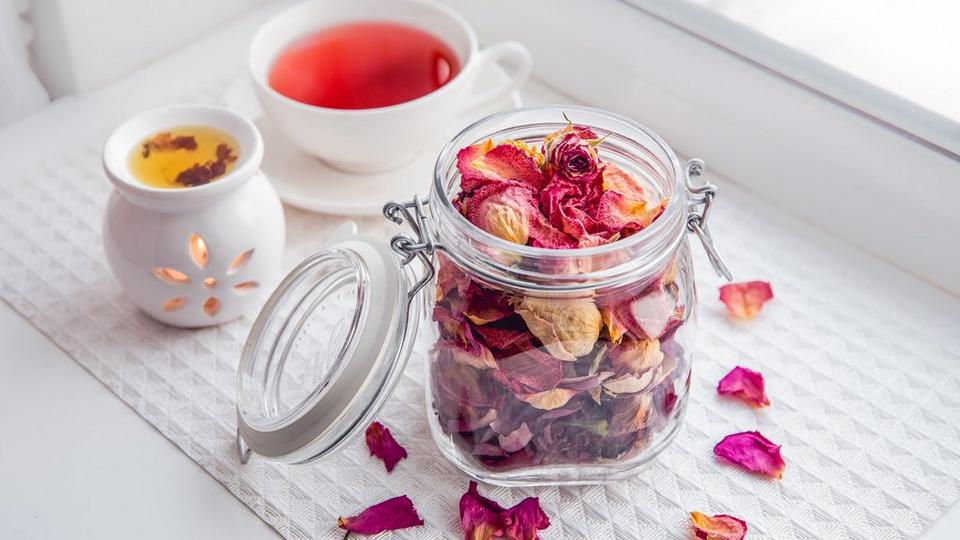 Step Two
Once they're completely dried, place them in your prettiest container and add extra scents to personalise your potpourri. We love cinnamon and cloves for a spicy winter feel, or lavender and rosemary for something a little fresher.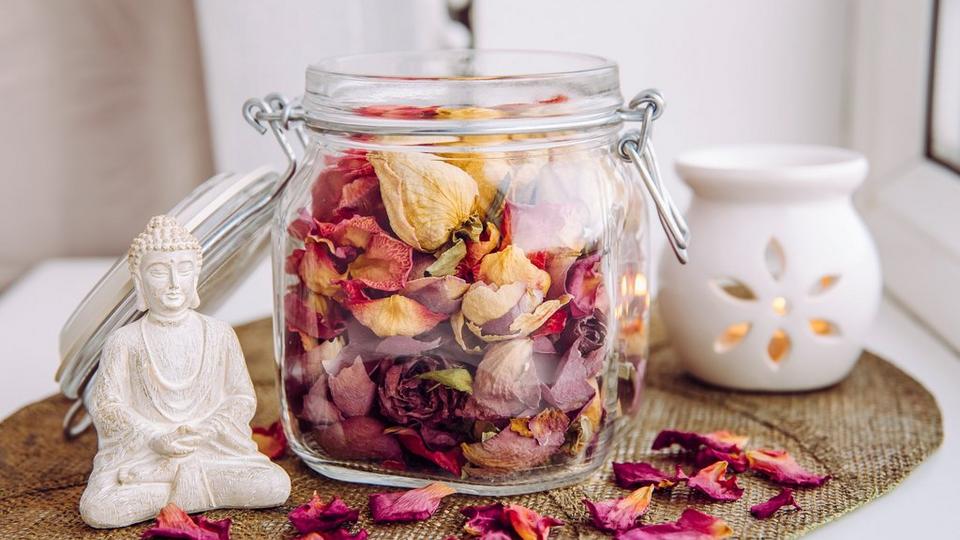 Step Three
Seal your container and shake it gently, then leave it somewhere warm for about a day before opening.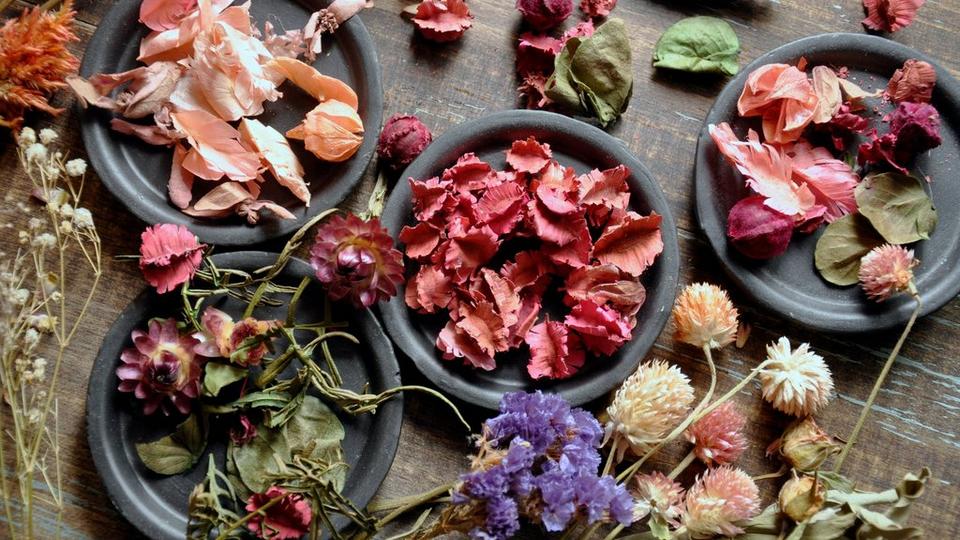 Step Four
Enjoy the sweet-smelling scent of rose petal potpourri throughout your home!
Wedding decorations and rose petal confetti
When you think of roses, you think of romance. So, it's a no-brainer that they make the perfect wedding flower to symbolise the blossoming of eternal love.
If you have your own special day coming up, why not use this year's Valentine's roses as part of the celebrations? Transform these poignant petals into confetti for your wedding day. Dried roses make beautifully delicate confetti, and they have the added benefit of being totally safe for the environment. If you're looking for a special little touch for your wedding, rose petal confetti might just hold the key.
You know the drill: it's time to dry your rose petals. Make sure you don't over dry them and keep them somewhere cool and dry in a sealed container until the big day. All that's left to do is hand out the homemade rose petal confetti to your guests!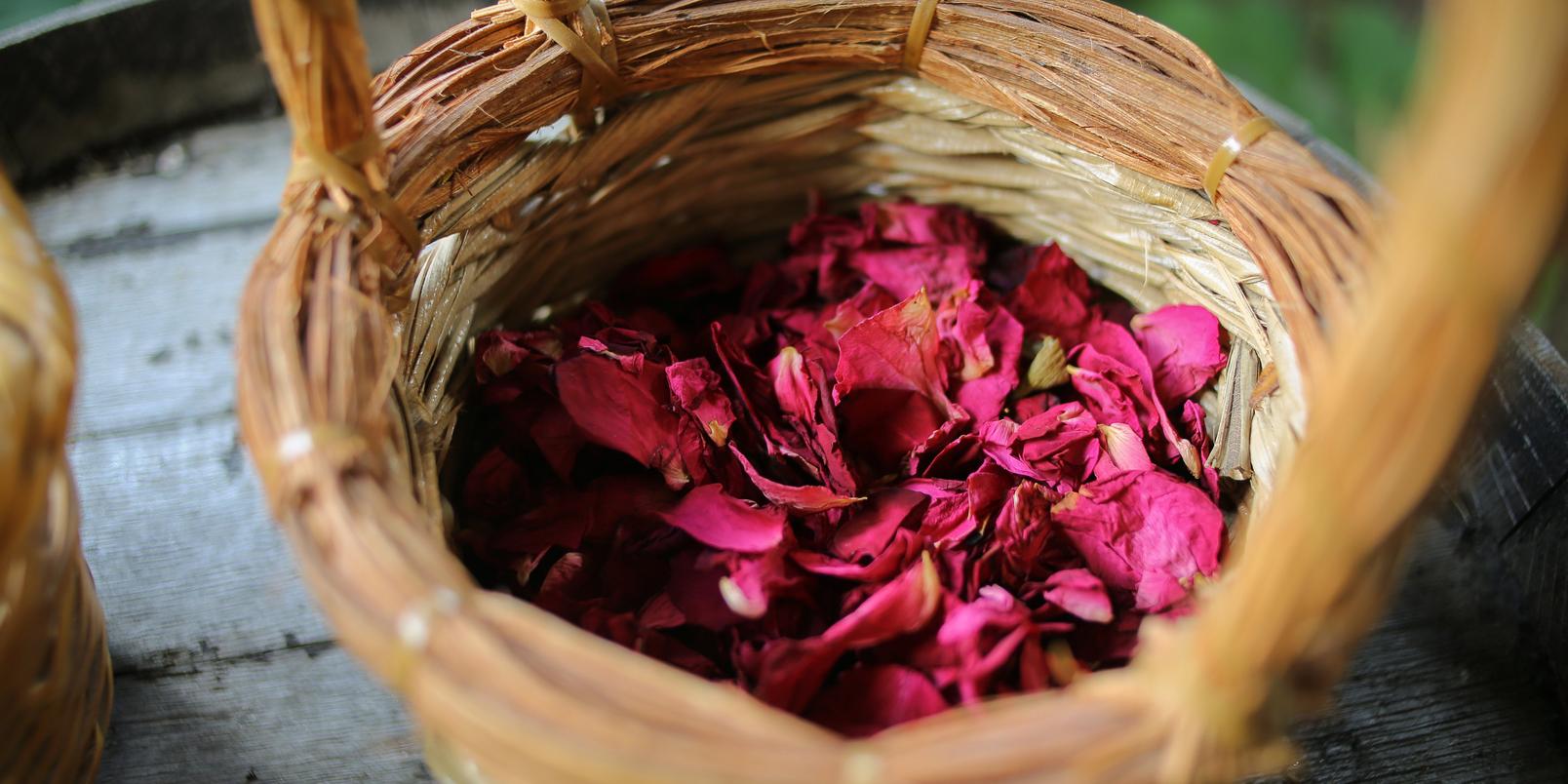 Craft with them, bathe with them, eat them - there's so much you can do with your roses after Valentine's Day. With so many rose petal uses to choose from, it's hard to pick just one. Whichever idea you choose, make sure you get the most out of your roses this year.