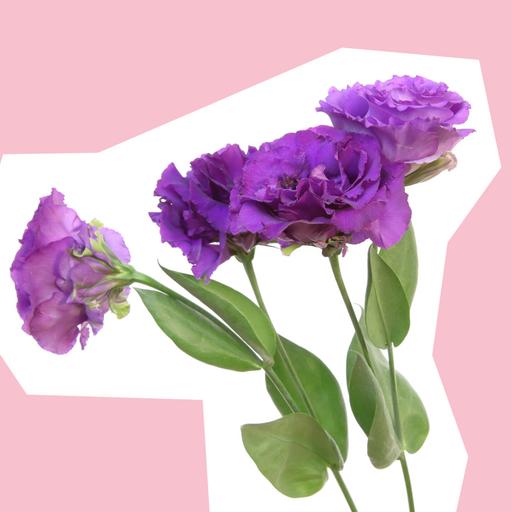 If you're looking for a romantic vase filled with fluffy and delicate blooms, then you can't go far wrong with lisianthus. The birth flower of Sagittarius (perfect for sending a bouquet if you know someone born towards the end of November and into December) this incredibly versatile flower has a lot to offer. Read on to find out how you can make the most of this stunning summer flower.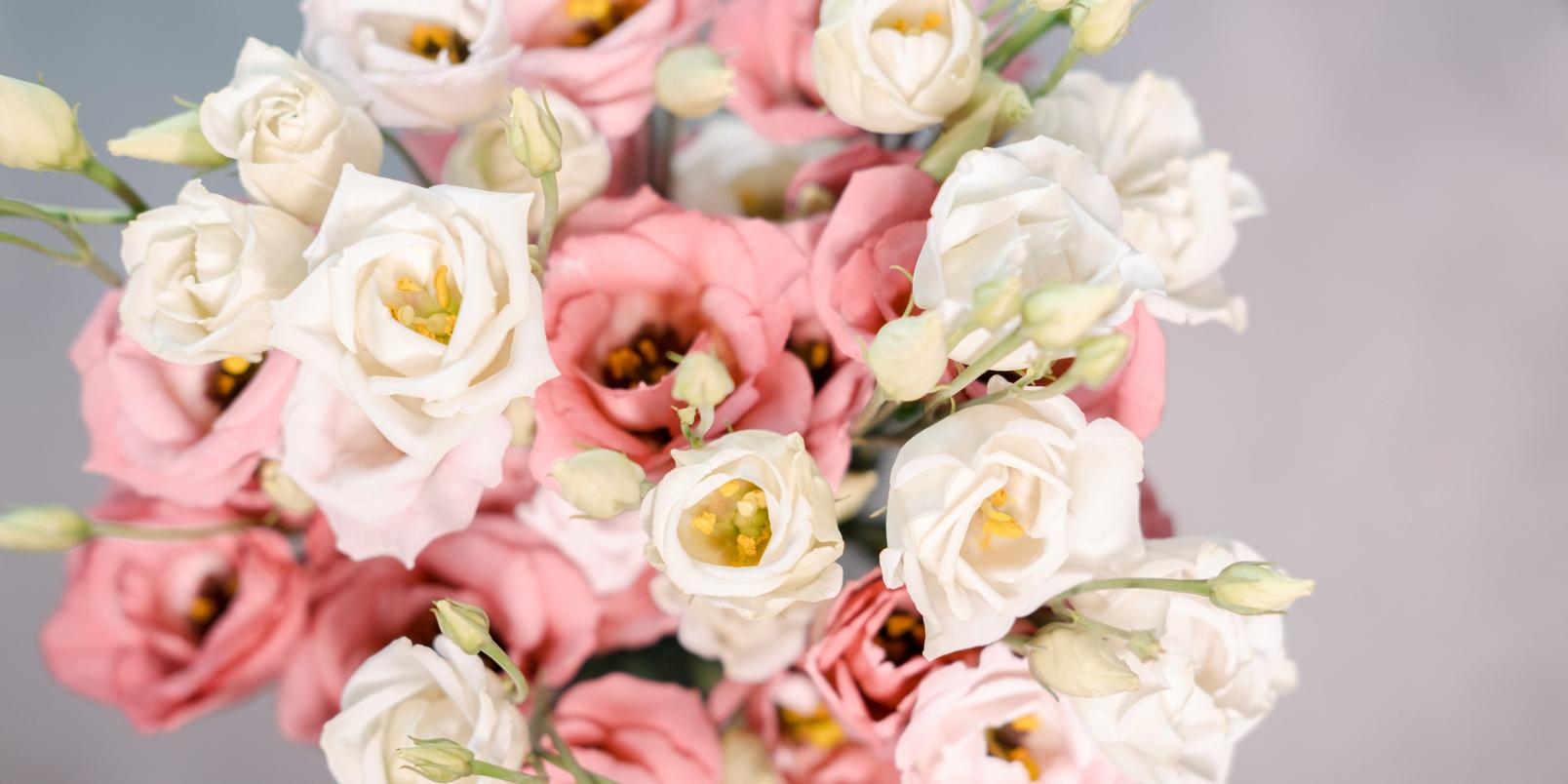 Lisianthus Meaning & Facts
The attractive blooms of the lisanthus are a sight to behold when sitting in your vase. Don't be fooled by the delicateness of this one, it really is a tough little flower.
Although fairly new on the flower scene, this bloom has already had a pretty eventful life and many different names. If you were looking for the lisianthus out in their native home, then you would need to head to the Wild West, where this wildflower survives across the desert riverbeds and grassland areas of America. In its homeland, it is commonly known locally as Prairie Gentian or the Texas Bluebell, or its scientific name Eustomas Grandiflorum, which takes naming conventions from the ancient Greek term for beauty and '-stoma' which means a mouth-like shape.
In the 1930's Japanese growers cross-bred the flower and gave it the scientific name of Lisianthus Russellianus (taken from the Greek "lysis" which means dissolution and "anthos" which means flowers) which is the flower we see today.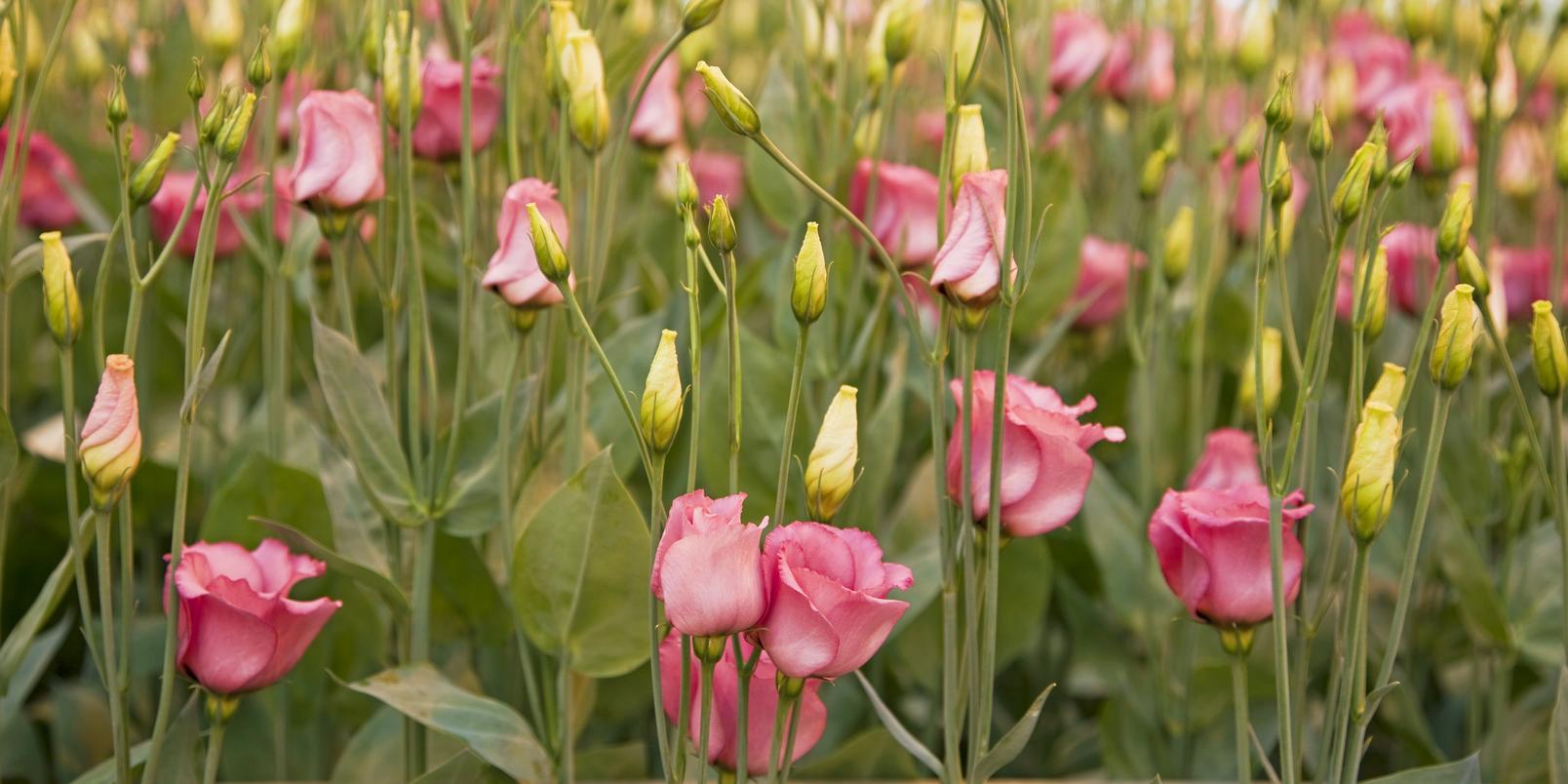 Types of Lisianthus
One of the beautiful things about the lisianthus is the wide choice of colours and varieties available. Flowering throughout the summer months and well into September, these blooms go from small and delicate flowers all the way through to large varieties. You also have the choice of either single (where the blooms are looser in their display) or double flowered heads (where the flower forms a tighter cup shape of overlapping petals). You can even choose a frilly variety which provides a densely packed bloom that is very similar to the carnation.
The delicate flowers may appear soft, but this flower delivers some powerful messages. Sending a bouquet of lisianthus shows your appreciation and gratitude towards someone. It also represents the joining of two people for a lifelong bond.
Although probably most recognised for its purple and white, colours range from strong shades of pink and blue all the way down to the more delicate pastel tones of apricot, cream and rose. It is even possible to find this bloom in a lime green!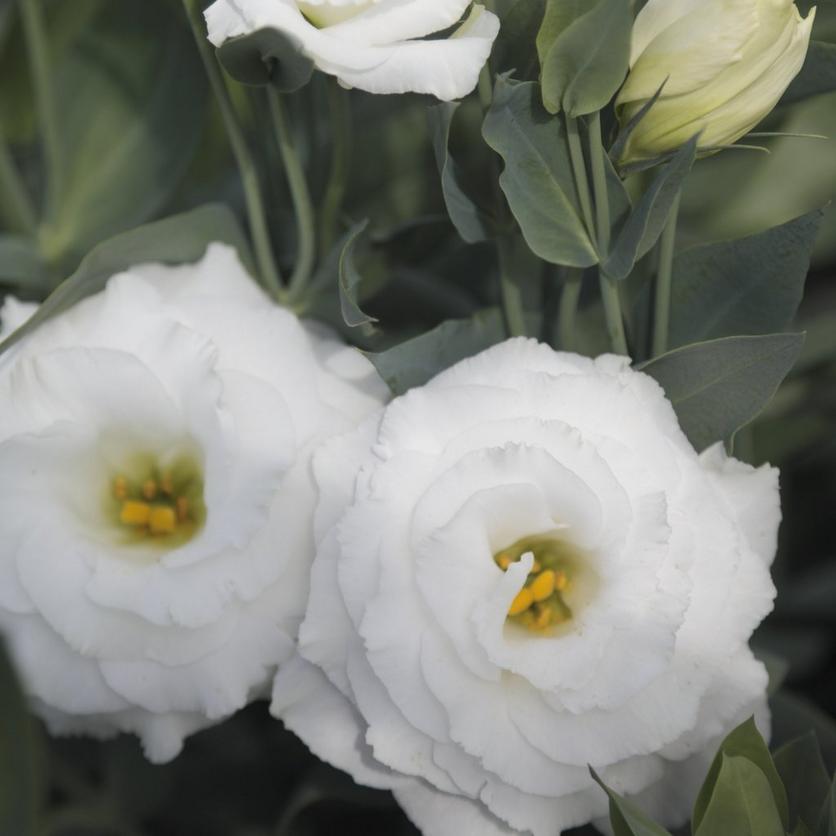 White Lisianthus
If you're looking for blooms that will fill your wedding bouquet why not go for the white lisianthus, as it is said to represent eternal love and devotion.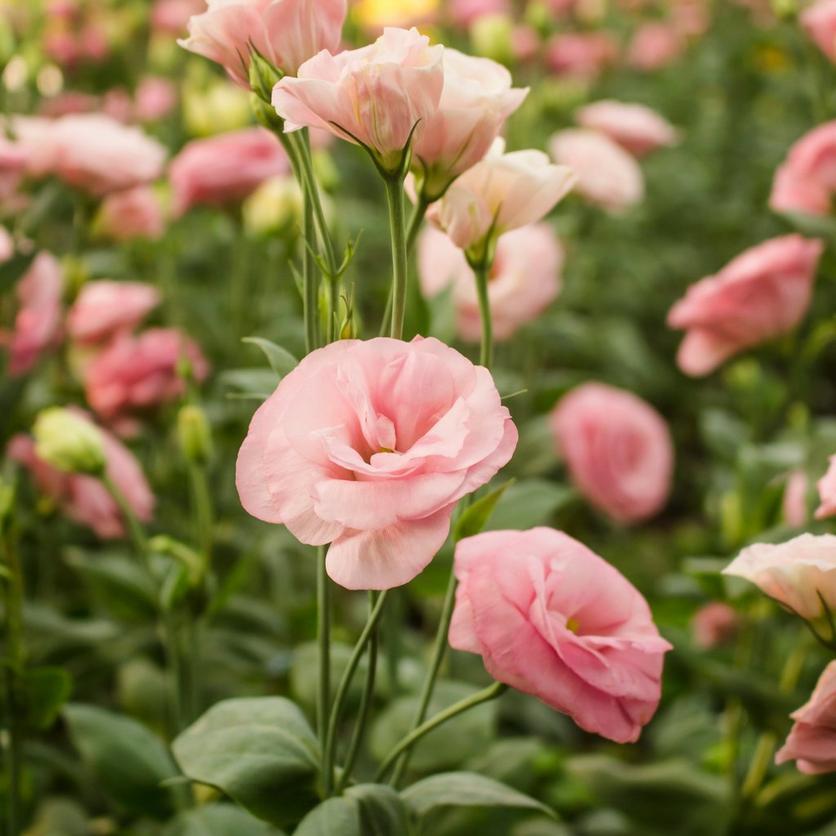 Pink Lisianthus
Choose a bunch of the pink frilly-edged lisianthus, which is said to show affection. Mix it up with some white carnations for an incredibly floaty and romantic combination - perfect to give to a loved one.
How To Care For Lisianthus
With its delicate petals and so many beautiful colours and styles to choose from it is unsurprising that lisianthus are an incredibly popular choice of flower to put in your vase. But did you know that they also have the advantage of lasting a long time when put in the vase? Place them in a cool spot out of direct sunlight and they should easily last for 10 days or more.
To keep your flowers looking their best, you first need to trim the bottom of the stem. Using sharp scissors or secateurs take about 3cm from the bottom of the stem making sure you cut diagonally (it helps the flower drink up the water). Don't forget to remove any leaves that will sit below the waterline otherwise it will quickly turn the water murky.
Now place them in a clean vase filled with room temperature water. These blooms look fabulous when mixed in with roses, alstroemeria and statice. Remember to keep an eye on the water as lisianthus flowers are thirsty blooms.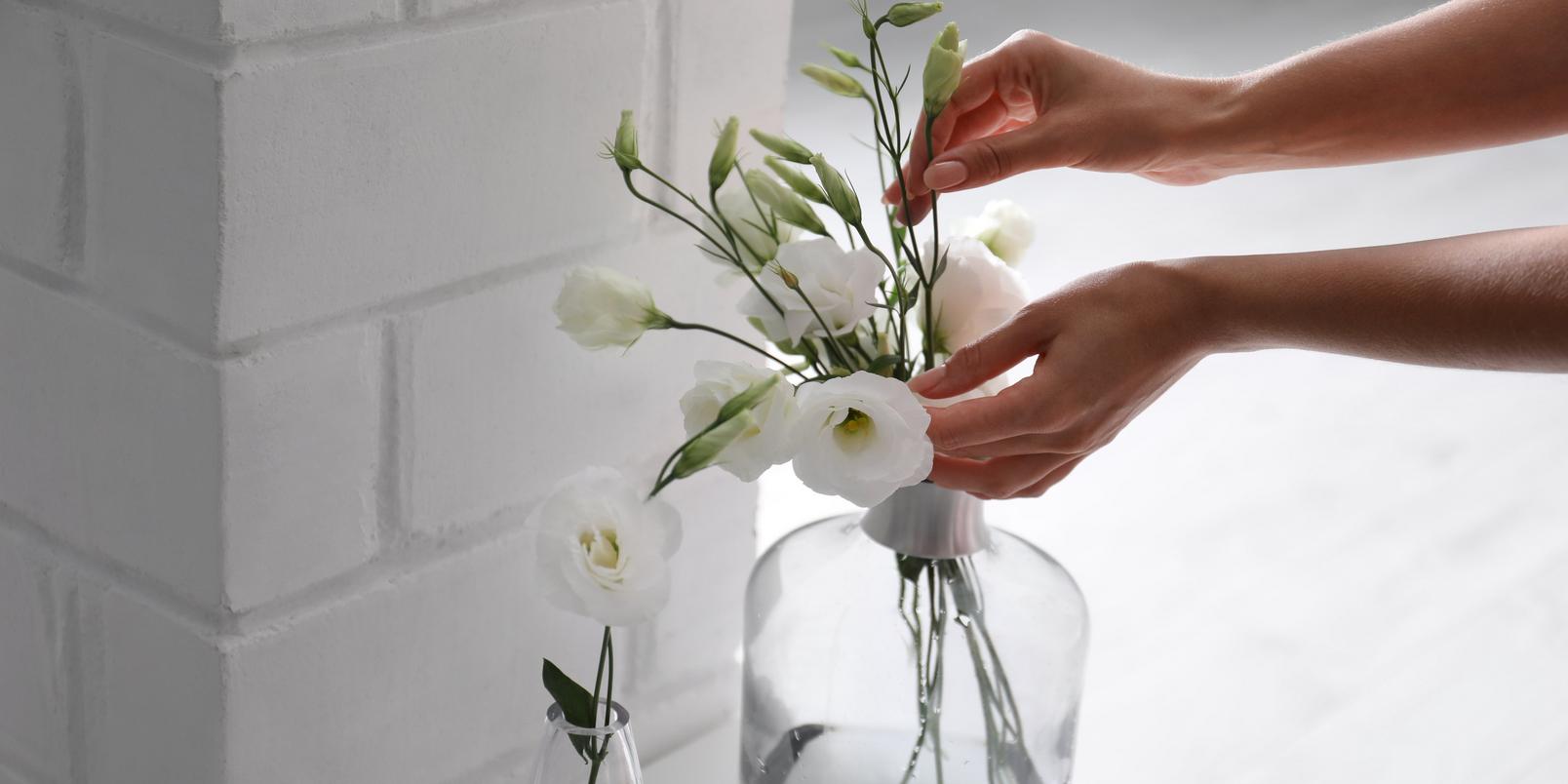 Ready to add some summer sunshine to your home?