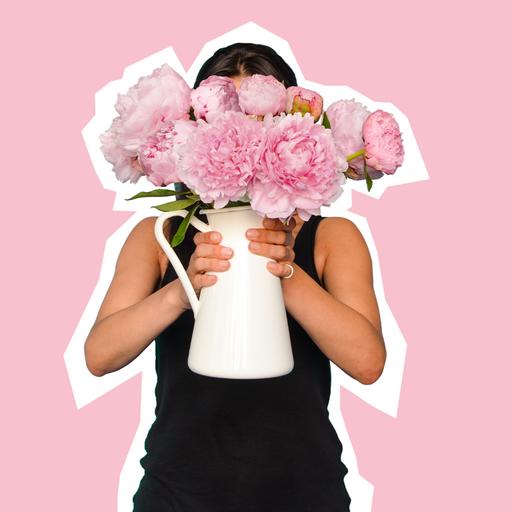 There is nothing quite as wonderful as the peony flower. With its delicate ruffled petals, it certainly gives off feelings of romance and elegance - we can just imagine the ladies from Bridgerton walking through a garden bursting with peonies.
Peonies are incredibly popular and it's not hard to see why. Unlike roses which are available for most of the year, you can only get hold of peonies for a very short time, from April to June. This means peonies are often in demand, so blink and you miss them! They also come into their own just as the wedding season really moves up a gear. With its dreamy looks it's not surprising that brides up and down the country include the peony in their bouquets.
Peonies are available in a range of colours, from simplistic white peonies, to punchy reds, soft yellows and the more unusual orange. Yet the pink ones are possibly some of the most popular around. Before you start filling your vases with these flowers, let us tell you all you need to know about these fabulous pink puffballs.
History of pink peonies
To first see a mention of the peony flower, you have to head back more than 5,000 years to Ancient China. Initially, peonies were put to more practical uses such as flavouring food and medicine for treating ailments, but fast forward to the Tang dynasty in the 7th century and the popularity of peonies as ornamental flowers started to grow (literally) as decoration in the Imperial gardens.
They weren't the only ones. There are also varieties of peony native to Europe, mostly growing in France. During the medieval period, peonies were commonly used to ward off evil spirits and to stop nightmares.
But how did they end up in our homes? It's thanks to botanical explorers in the 1800s that our love of the peony flower truly developed. On discovering the flower in Asia, they brought samples back to the UK and started to cultivate different hybrids. Many of the peony flowers we see in our vases today actually come from hybrids based on the original varieties.

Types of pink peonies
If you fancy some picking up some pink peonies, you're in luck because this one delivers a wide choice; anything from the softest blush tones all the way through to a pop of colour with hot pinks.
One of the most famous pink peony flowers around is the Sarah Bernhardt. Not only does this pink peony feature statement fluffy, petal-packed flowers in dreamy sugary pink tones, but it also delivers an incredibly sweet scent that makes it a perfect choice for a bridal bouquet.
Like a lot of flowers we know and love, this one was named after a famous French actress. Appearing on stage during the period before WWI, Sarah Bernhardt was a true pioneer. Not only was she an incredibly talented actress but she was also a model, mother, writer and businesswoman - unheard of for women at that time. She quickly became an international icon and was known for her unique personality and sense of drama – both on and off the stage. We can only assume that when French botanist Monsieur Lemoine named the Sarah Bernhardt Peony it was down to the beauty and dramatic appeal of this flower.

This flower isn't just for the brides. If you fancy something with a bit of zing, perhaps a bunch for your amazing mum, you might want to opt for dark pink peonies such as Raspberry Charm. This peony delivers vibrant, pink semi-double petals that curve up to embrace a dark yellow stamen in the centre.
For something simpler in style, go for the Peony Mai Fleuri. This one has a single layer of large petals in the softest of baby pinks, which we think would look perfect in a bouquet to celebrate the arrival of a new baby.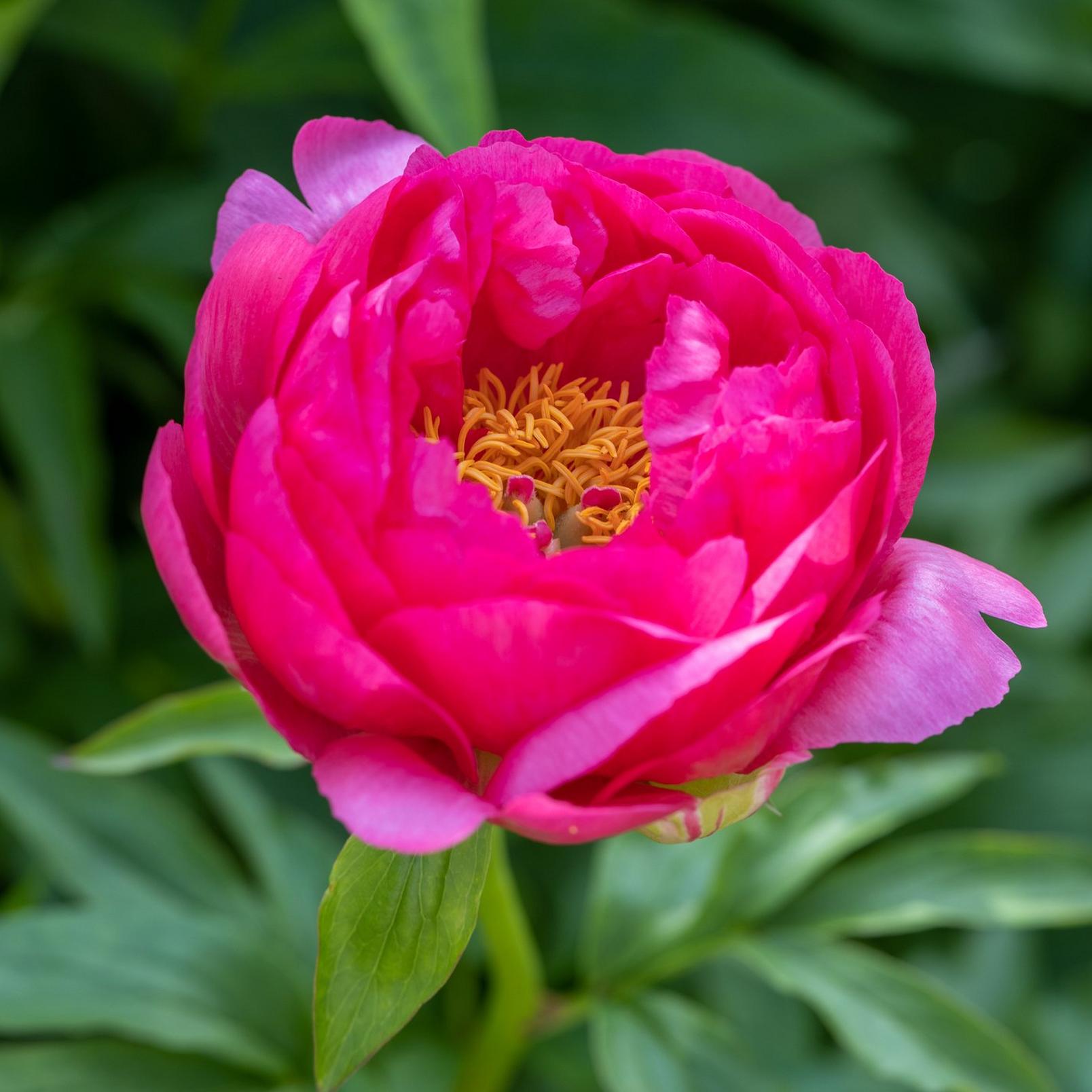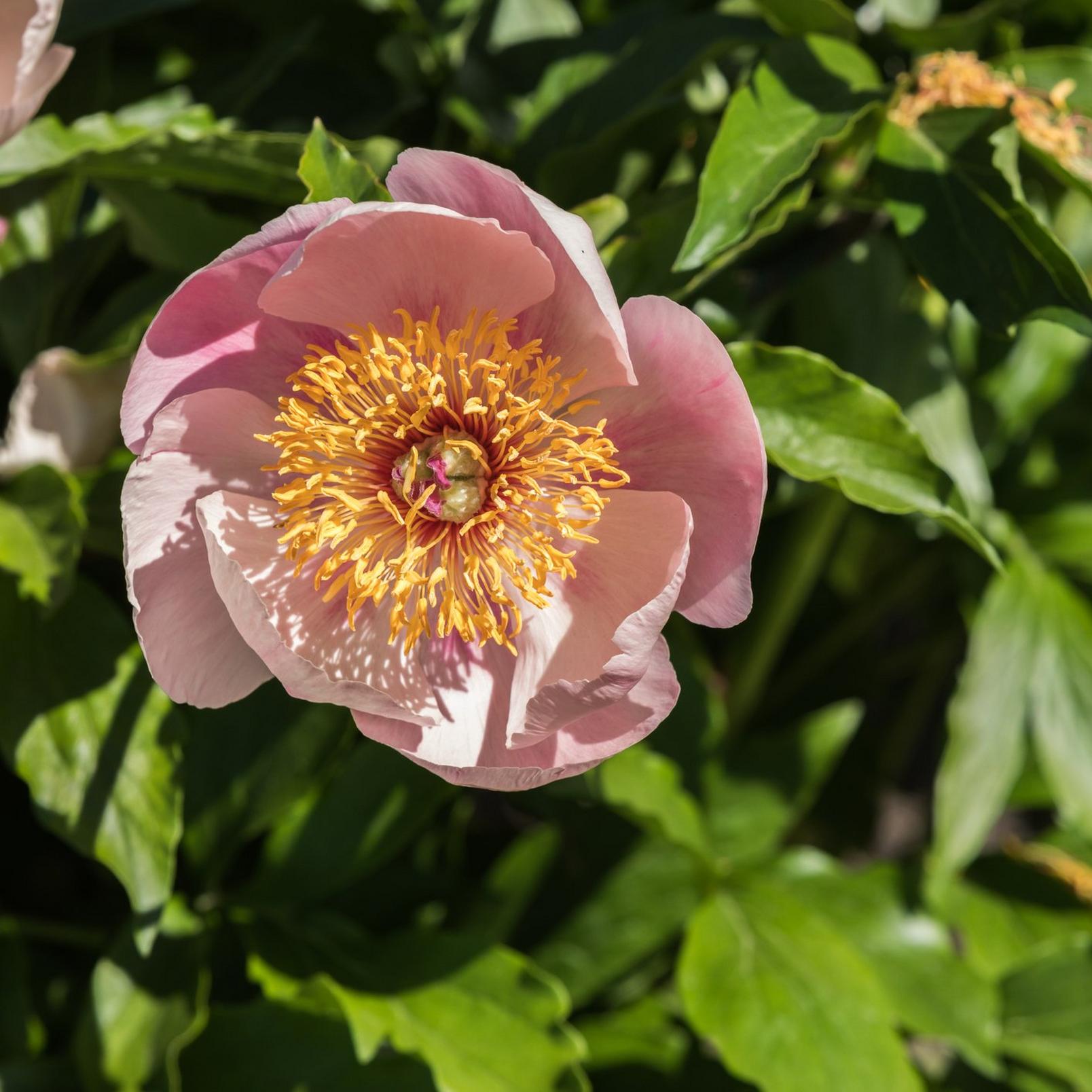 Did you know that peonies are the flower for a 12th wedding anniversary? To truly celebrate the occasion, opt for a Japanese variety such as Peony White Cap - this one delivers magenta pink petals that surround a large, frilly cream centre of petaloid that are as dreamy as the happy couple.
Some pink peonies flowers are truly magical. The Coral Charm peony variety starts off as a ball of salmon pink petals and over the space of a few days begin to change to orange before finally settling on a soft yellow. That's right, the flower actually changes colour - unbelievable!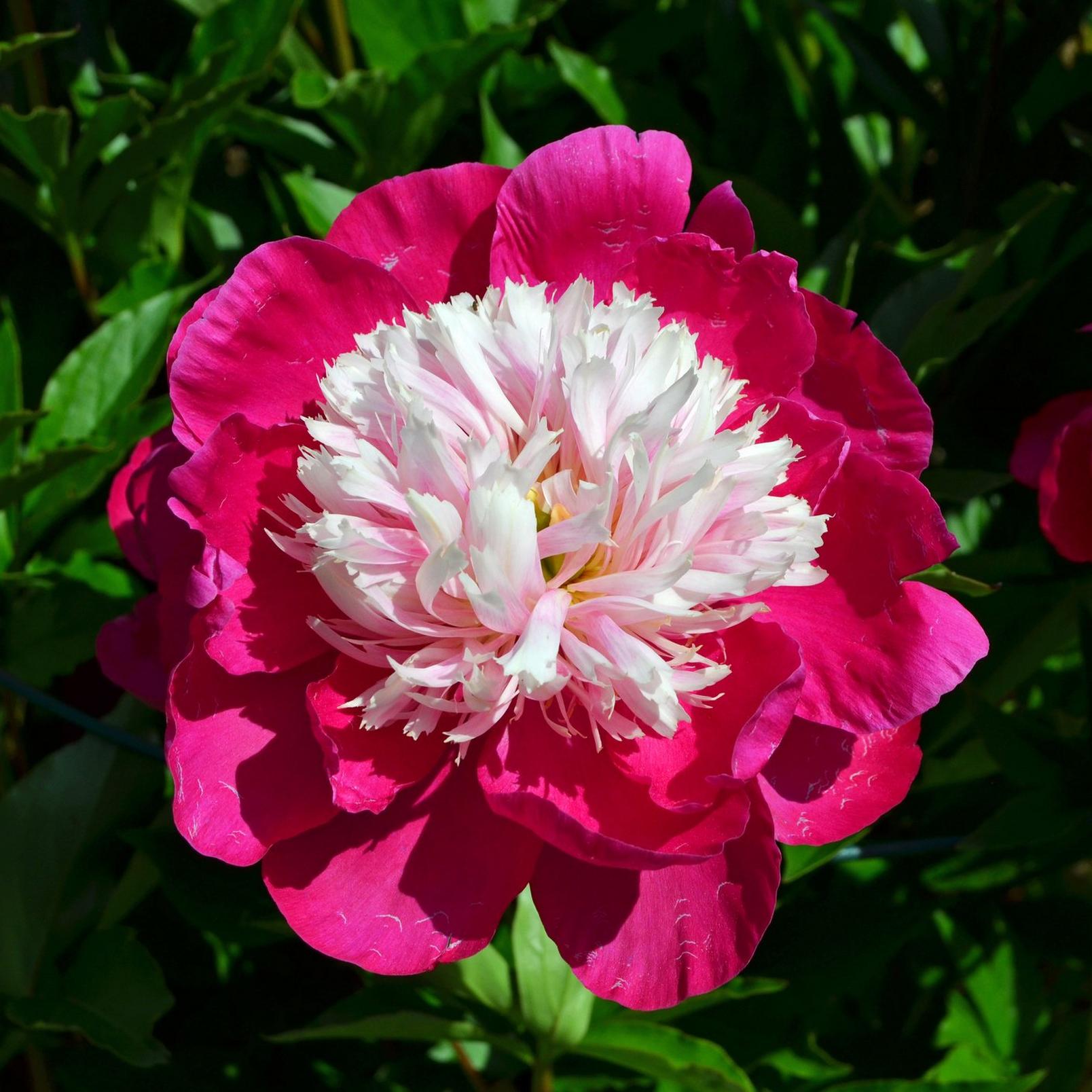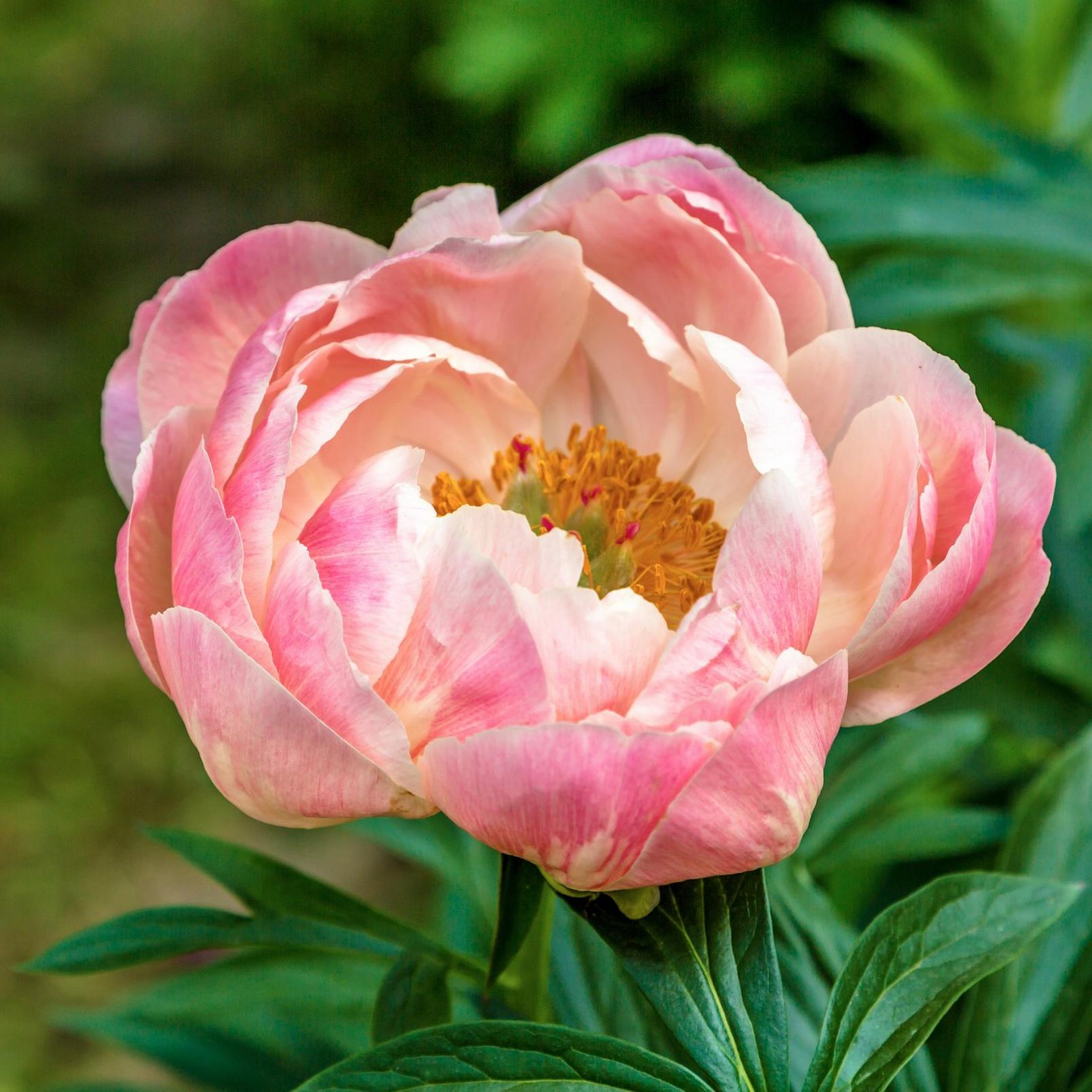 What do pink peonies symbolise?
Throughout history, flowers have represented a range of emotions from love and affection to even jealousy. Peonies are no different and their messages are all wrapped up in the feeling of love and beauty. Pale pink peonies stand for love at first sight - perfect if you're looking to impress someone. Dark pink peonies stand for deeper love and attraction, ideal for those wedding bouquets.
Pink peonies also represent good luck and prosperity. Why not give a bouquet if you know someone starting a new job or about to set off on a new adventure? Boost the good luck vibes and add in some azaleas which are also said to attract positivity.
Be warned though, there are plenty of superstitions surrounding this flower. Some believe a peony bush loaded with flowers is good luck. But, if your flowers fade or dry up, prepare for disaster! An odd number of flowers is also considered bad luck. Maybe keep to an even number of blooms just in case, although we don't think a flower as fabulous as the pink peony can bring anything other than joy.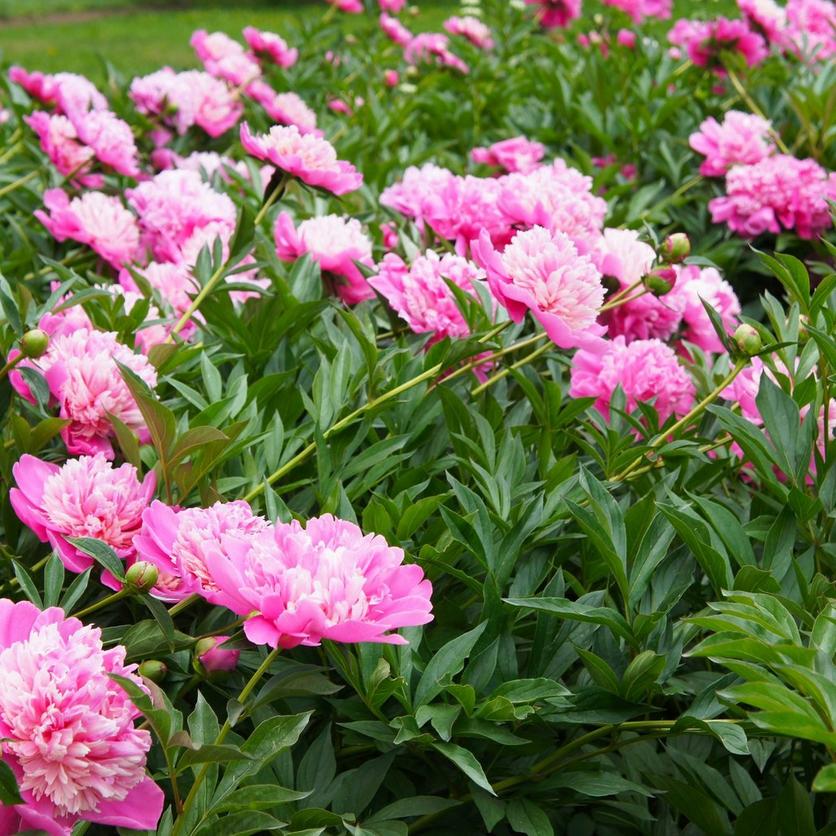 We've already said that China and the peony have had an important relationship throughout history. Well, this flower means so much to them they even have a city of peonies called Luoyang. The city has a national garden which holds over 100 varieties of this flower, and they hold a festival every year to admire the beauty of these blooms. Sign us up!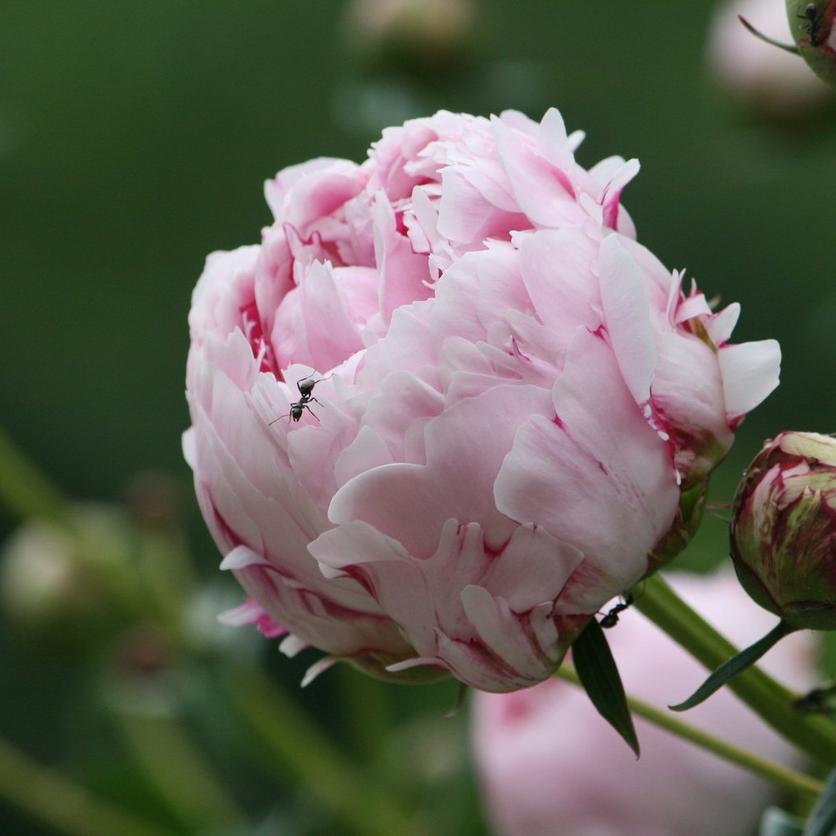 Peony flowers also produce nectar on the outside of the flower buds which they don't need for pollination, making them ideal for ants.
This is the flower that keeps on giving. If your peonies look a bit small when they first arrive don't worry. A bud the size of a golf-ball should open up to three times its original size. Good news for you, every day your vase of flowers will keep delivering something new!