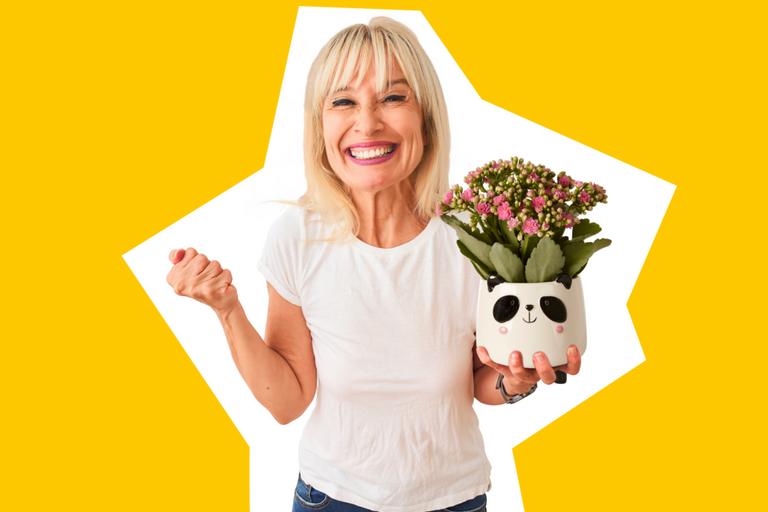 Golden Wedding
Anniversary Gifts
Wedding anniversaries come and go but every once in a while, a big one comes along. A special one that demonstrates how much love and devotion a couple have shown to each other. The one that proves they know each other inside and out. Especially when it's time to celebrate a golden wedding anniversary.
Whether you are looking for ideas for the perfect golden wedding anniversary gift, or want to know more about celebrating 50 years of marriage, we've rounded up all you need to know.
Celebrating a golden wedding anniversary
Let's start with the basics, how many years is a golden anniversary? This one is all about celebrating a couple who have been married for 50 years. You heard that right, 50 years! Just imagine what they have been through together - all the good times, and the bad. Yet somehow, they have managed to make it work. What is the secret to their success?
There aren't many who reach this milestone anniversary, so we think it's time for a big, golden celebration.
Golden wedding anniversary gifts
Now for the big question, what on earth do you buy the perfect couple who are celebrating their 50th wedding anniversary? It can be difficult, especially when you consider how long they've been together.
When looking for golden wedding anniversary gifts, it's worth remembering the clue is in the title. This one is about going for gold. After all, this couple has spent so many precious years together – they deserve the best. This is also the perfect time to reminisce and share the memories. With 50 years of married experience under their belts, they must have a wealth of tales to tell.
Golden wedding anniversary flowers
You could say that flowers and romance go hand in hand. Whether you're presenting your new love with a big bouquet to show your feelings or you're thinking about what blooms to include in your bridal posy – flowers are important in the celebrations. The same goes for wedding anniversaries. What better way to show your never-ending love than with a big bouquet of anniversary flowers to spoil them rotten? In fact, there are even certain flowers that you give for the number of years you've been wed - see which blooms are best for each anniversary in our handy guide.
So what about the 50th? This one has two options. The first flower is violets which represent commitment, humility and loyalty. Definitely the perfect sentiment for the couple. The second choice is the yellow rose. You could take it one step further and choose a special flower that has been developed especially for the occasion – the Golden Wedding 50th Anniversary Rose (yes, that is its name).
Go big, go bold and go golden by creating a stunning bouquet of 50 yellow flowers. Of course, you must add in some yellow roses, but why not also include some eternally happy sunflowers, delicate freesias (they're all about trust and friendship) and a golden chrysanths – the perfect combination, just like the lucky couple. Tie the bouquet in some glittering gold ribbon and it'll be the perfect celebration gift.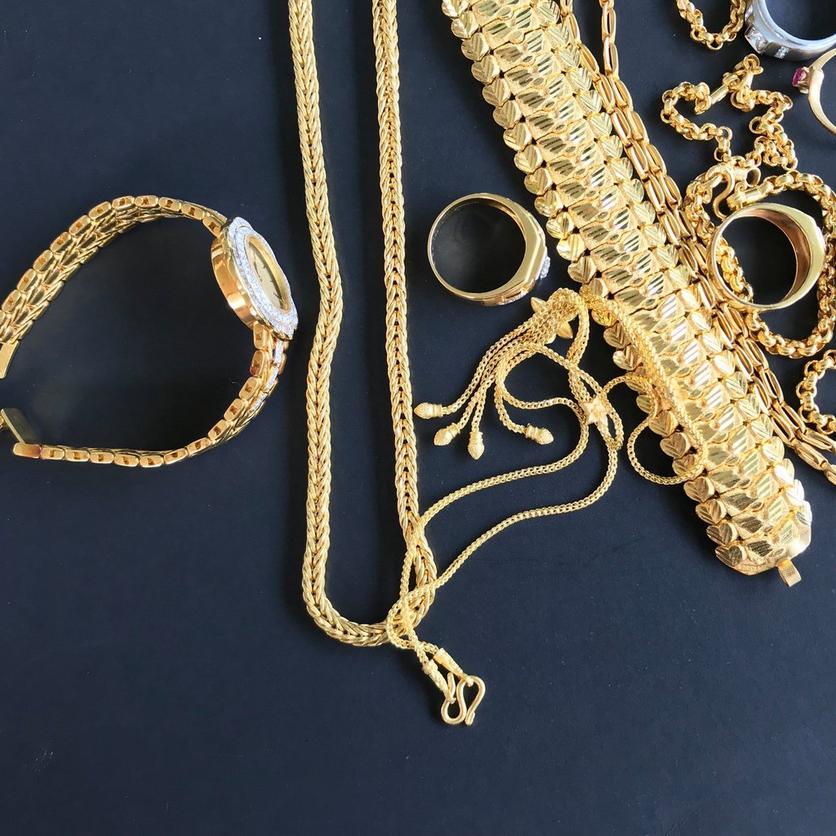 Well, this is a 50th anniversary gift, so you have to make it all about gold. You could keep it simple and get a gold frame and find a photo from their wedding day that they can then place pride of place. Choose then a card which is decorated with golden hearts, engraved with their names or their wedding date, and it'll be the perfect keepsake.
Or go for some luxurious wine glasses decorated with a gold design. Hunt out a bottle of wine or bubbly from their wedding year so they can toast their past 50 years of marriage.
If you can really push the budget, treat them to some gold jewellery engraved with their wedding date, maybe a necklace for her and some cufflinks for him.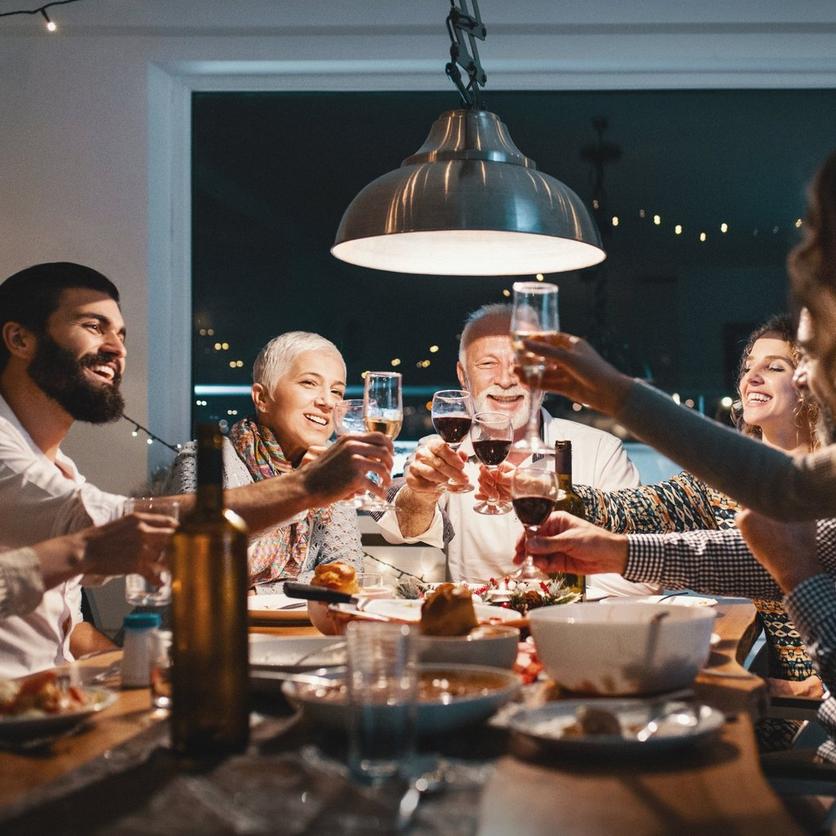 We think a couple who have been together for 50 years deserves a bit of luxury. This doesn't necessarily have to be a big and expensive gesture. Keep it simple and gather all the family around and throw a big dinner party – don't forget the champagne. If you can stretch the budget a bit further, you could always book them into a luxury spa where they can feel absolutely pampered for the day.
Maybe book them into a fancy hotel, you could even choose the same location they were married. Don't forget to treat them to an amazing dinner. If you can get all the family to chip in, you could take it to the next level and send them off on a memory-making trip abroad. Make sure the destination is somewhere they've both always wanted to go to and get it booked.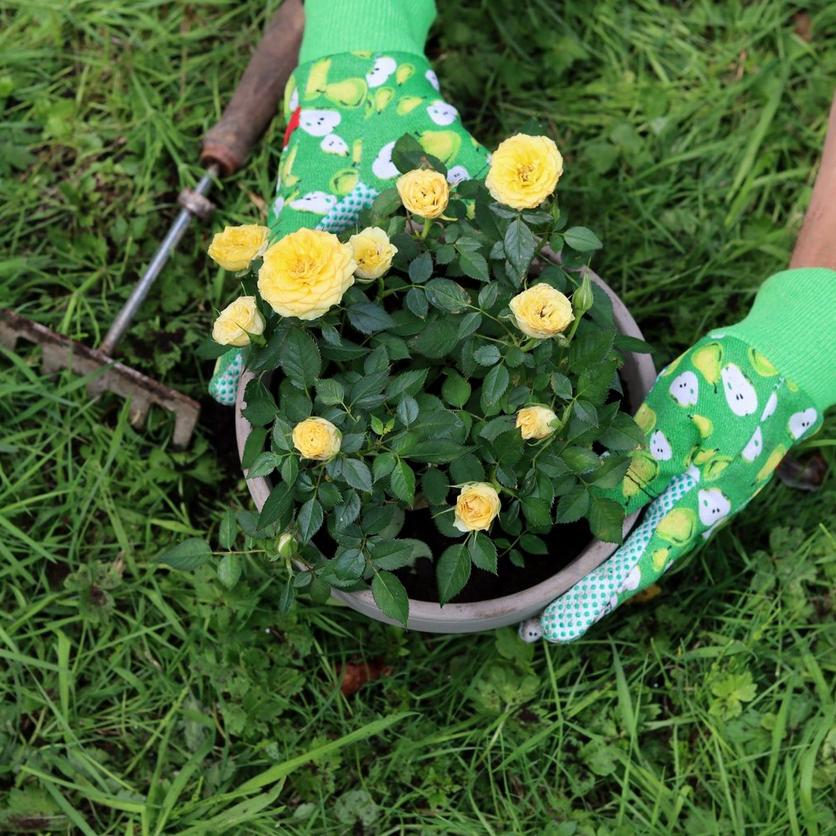 Grow your own golden wedding anniversary gift
Confused? Don't be. Obviously, it can be hard buying a gift for a couple who have been together for so long. I mean, what on earth do they need? So why not take a different direction and buy them a gift they grow. Here we're talking about a plant or even a tree. That way they will get to enjoy the gift for years to come – it really is a present that keeps on giving.
Now, what you decide to buy for them very much depends on the space they have. If they don't have an outdoor area, you could always buy a house plant. Some great ideas include a potted rose plant (yellow of course) or even a golden pothos (the clues in the name). For the big one, max it up and buy them a myrtle tree which they can plant in the garden. This one symbolises prosperity and love.
If they have space go for a window box or pots outside their door. Then throw in some flowers that will keep the bees happy. Something like lavender (it stands for grace, serenity and devotion) or add in some wildflower seed packets.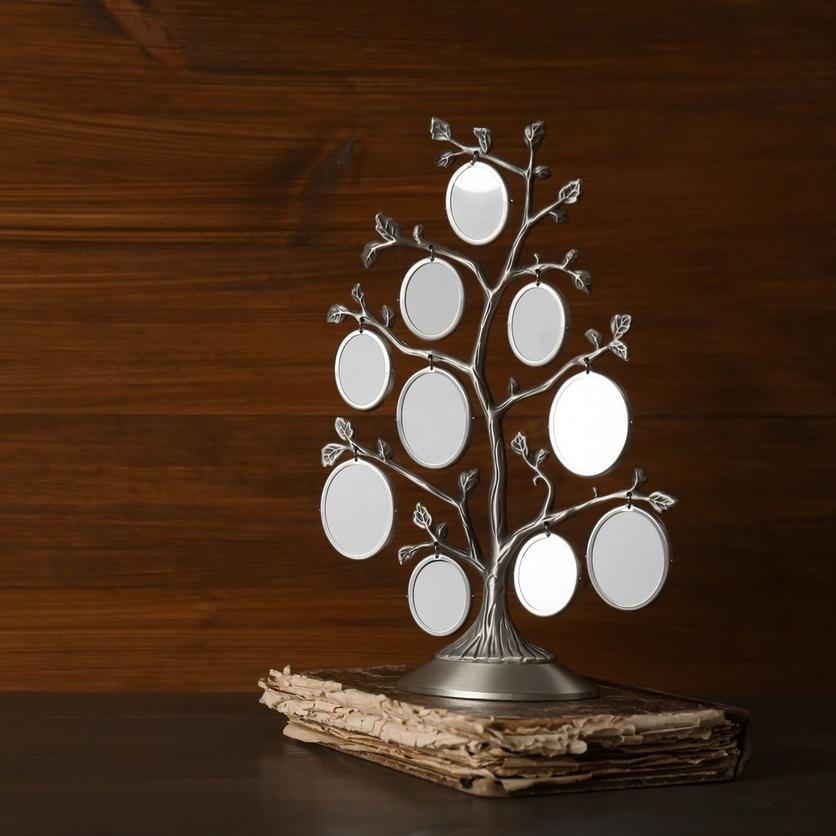 Personalise your golden wedding anniversary gift
For such a big occasion, it's a great time to mark the event by gifting the special couple something personalised. Maybe get a family tree made showing all the children and grandchildren, or get a picture made with a map of where they got married and their wedding date. The choices available are almost endless, you only need to decide what suits the couple best.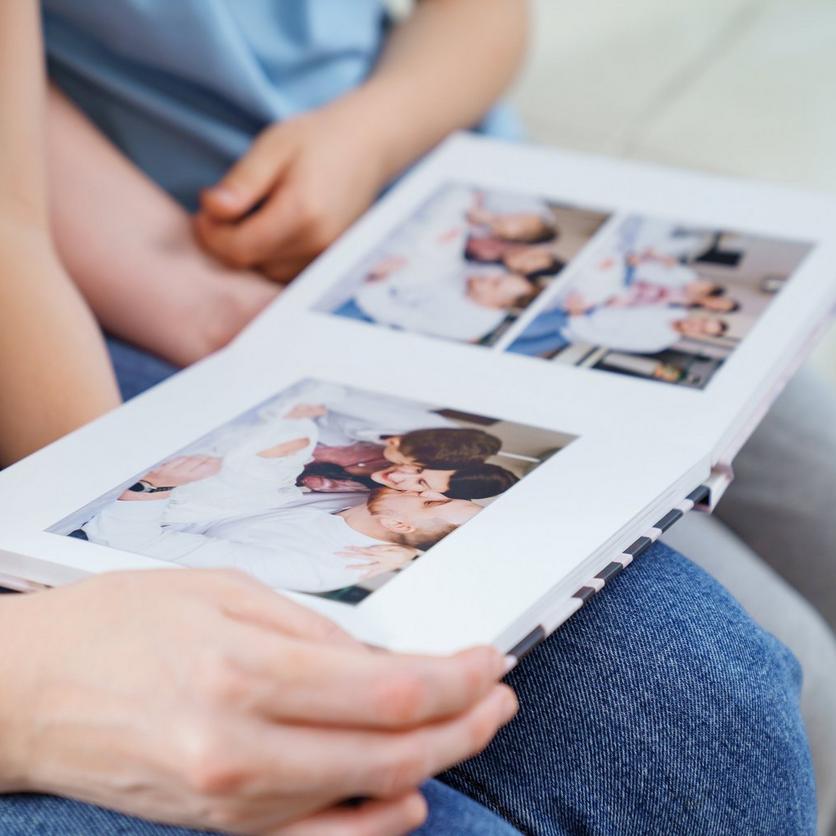 Golden wedding anniversary memories
Assemble all their favourite songs across the decades they have been together. Of course, you have to start with a song from their wedding day, but then add to the collection important tunes from every decade they've been married.
Now, take that extra step and create a memory journal. Start with photos that symbolise all the big moments throughout their marriage. Then fill it up with lots of drawings by the kids and grandkids, heartfelt messages from the family and other memorabilia. You can then share in the tears and laughter of each story when you get together for that celebration meal.
Messages for a golden wedding anniversary
Gift is sorted, now for the wedding anniversary card, but what on earth do you write? You need to make sure your 50th-anniversary wishes sum up everything special about this couple on their big day.
A golden wedding anniversary for a golden couple – you two making loving forever look easy.
50 years of marriage is the same as 600 months, 2607 weeks, 18250 days, 438,000 hours and 262,800,000 minutes. Don't worry though, we're not counting. Happy golden wedding anniversary.
Congratulations on celebrating 50 wonderful years of marriage – you two are the perfect pair.
If someone asked me to show them the perfect couple, I would only have to get out a photo of you two. Congratulations on your amazing marriage. Happy 50th anniversary.
Fifty years of loving, sharing and trusting each other. We can see why they call this the golden wedding anniversary – you two are the golden couple.
Congratulations on reaching your golden wedding anniversary. 50 years of happy memories and true love.
It may be 50 years since the two of you got married but I can say without a doubt your love is deeper than ever. To a golden couple, happy anniversary.

Or you could just leave it to the experts with some of these famous quotes:
"Love has no age as it is always renewing itself." - Blaise Pascal
"An anniversary is not divided into mere hours of a day but measured in each moment when two never stop being one." - Byron Pulsifer
"Being deeply loved by someone gives you strength, while loving someone deeply gives you courage." - Lao-Tzu
"To love and be loved is to feel the sun from both sides." - David Viscott
"Life is the flower for which love is the honey." - Victor Hugo
"You know you're in love when you can't fall asleep because the reality is finally better than your dreams." - Dr. Seuss
"A happy marriage is a long conversation that always seems too short." – André Maurois