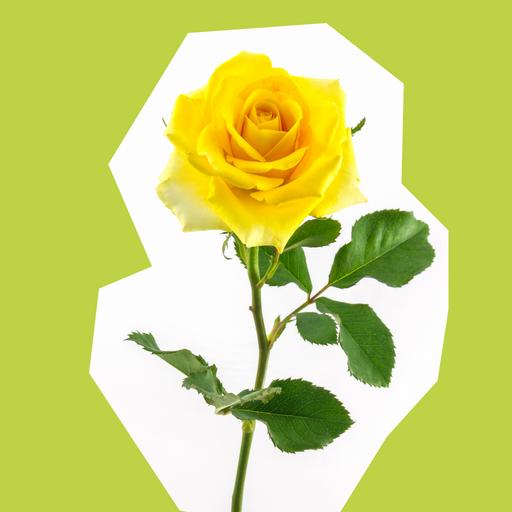 A Guide to
Yellow Roses
10th December, 2023
10th December, 2023
What's not to love about a rose. This bloom has been around for almost 35 million years and they are probably one of the most popular flowers in the world. From Cleopatra and the Egyptians through to Ancient Rome and even our own Tudor Kings and the symbol of England, the magnificent rose has well and truly won over our hearts and minds
Although the red rose is considered the true flower of love, choosing one of these blooms in another colour represents different feelings. If you're looking to send a bunch of these beautiful flowers to brighten someone's day, why not consider a bouquet of fabulously cheery yellow roses.
Let us tell you a bit more about these stunning flowers.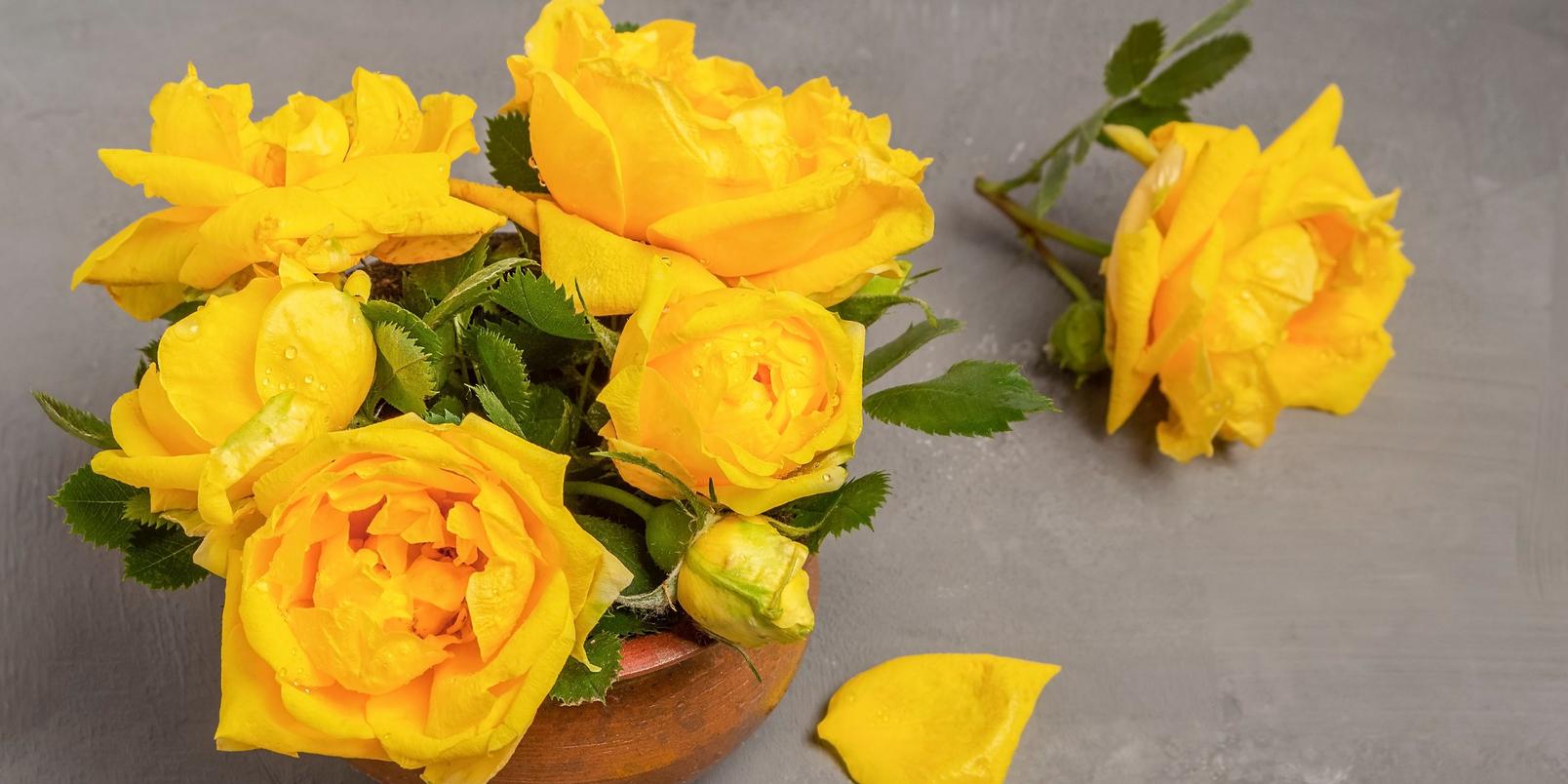 YELLOW ROSES MEANING
As with most yellow flowers, roses in this colour are all about happiness and the different feelings they can convey. Well, it does remind us of the sun, they'll easily brighten up anyone's day.
Happiness also represents optimism and joy which makes them the perfect pick if you want to wish a friend good luck in a job interview or to say congratulations for passing some exams. Maybe you know a sibling who has recently welcomed a new baby into the home? Then mix these up with some flowers that mean new beginnings - white roses and daffodils.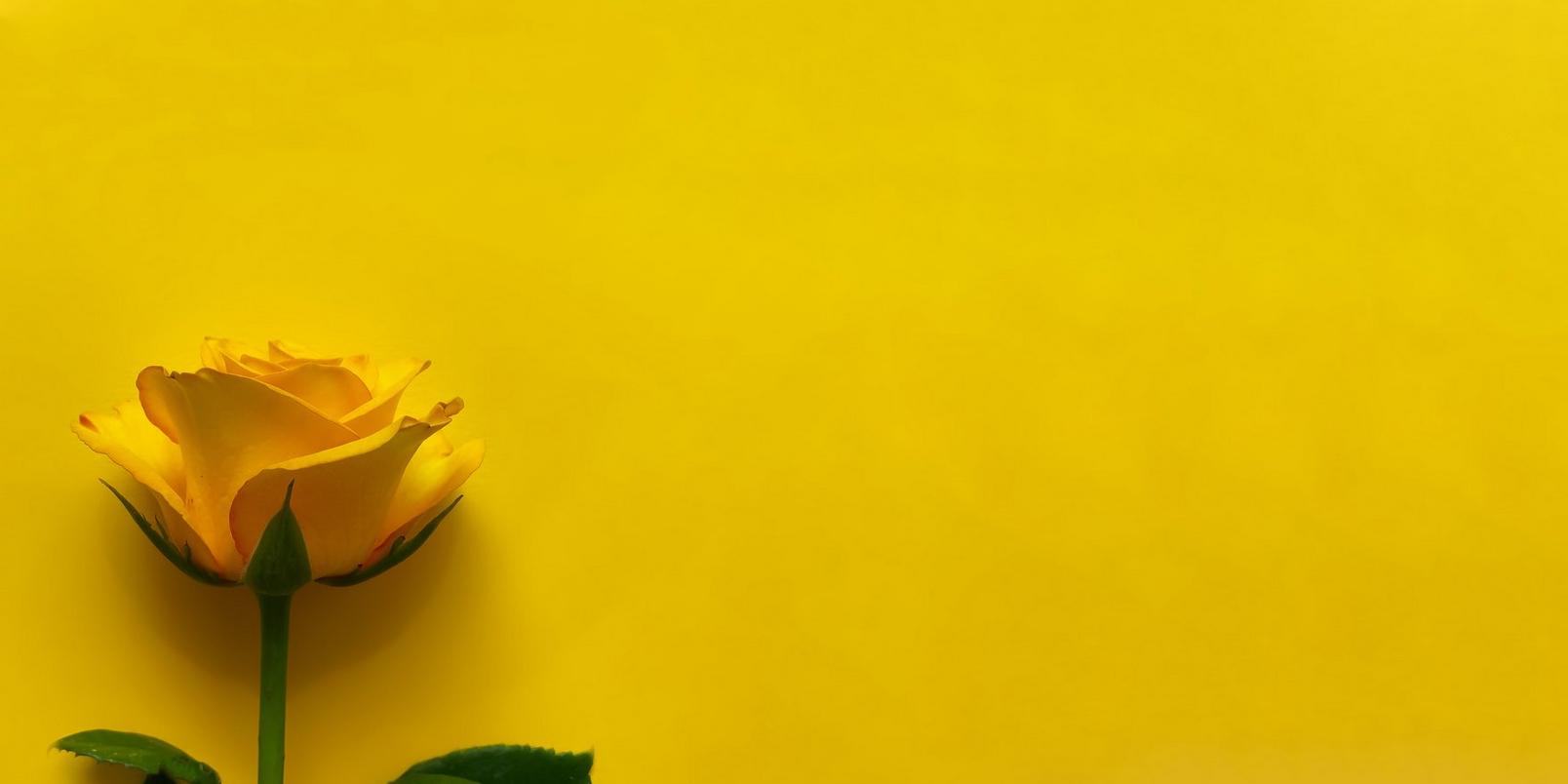 You could also send a bunch if you simply wanted to let someone know that they're special. Send a bunch of these cheery blooms along with some pink tulips which stand for good wishes, or blue salvia which says 'I'm thinking of you'.
However, in Victorian times yellow roses stood for jealousy and people would send a bunch if you wanted to accuse someone of betraying you. Fortunately, sentiments have changed and today the yellow rose is best known as the flower of friendship, especially when it comes to your lifelong besties. If you've got a special friend who's stuck by you through the good and the bad times, sending a bouquet of these blooms is the perfect way to say a heartfelt thank you.
TYPES OF YELLOW ROSES
The yellow rose certainly has a lot to offer. You can find colours ranging from pale (almost cream-like) tones all the way through to bright, sunshine laden yellow and you can also choose a variety of flower styles. From the traditional hybrids through to the more petite spray blooms or even the romantic garden rose, it will be a cinch to find that ideal bloom to send.
If you're on the lookout for the archetypal flower, then you're going to need something like the Peace Rose. This bloom has soft yellow petals edged with a soothing pink and they smell delicious; the perfect choice to give to partner to let them know how much happiness they bring to your life.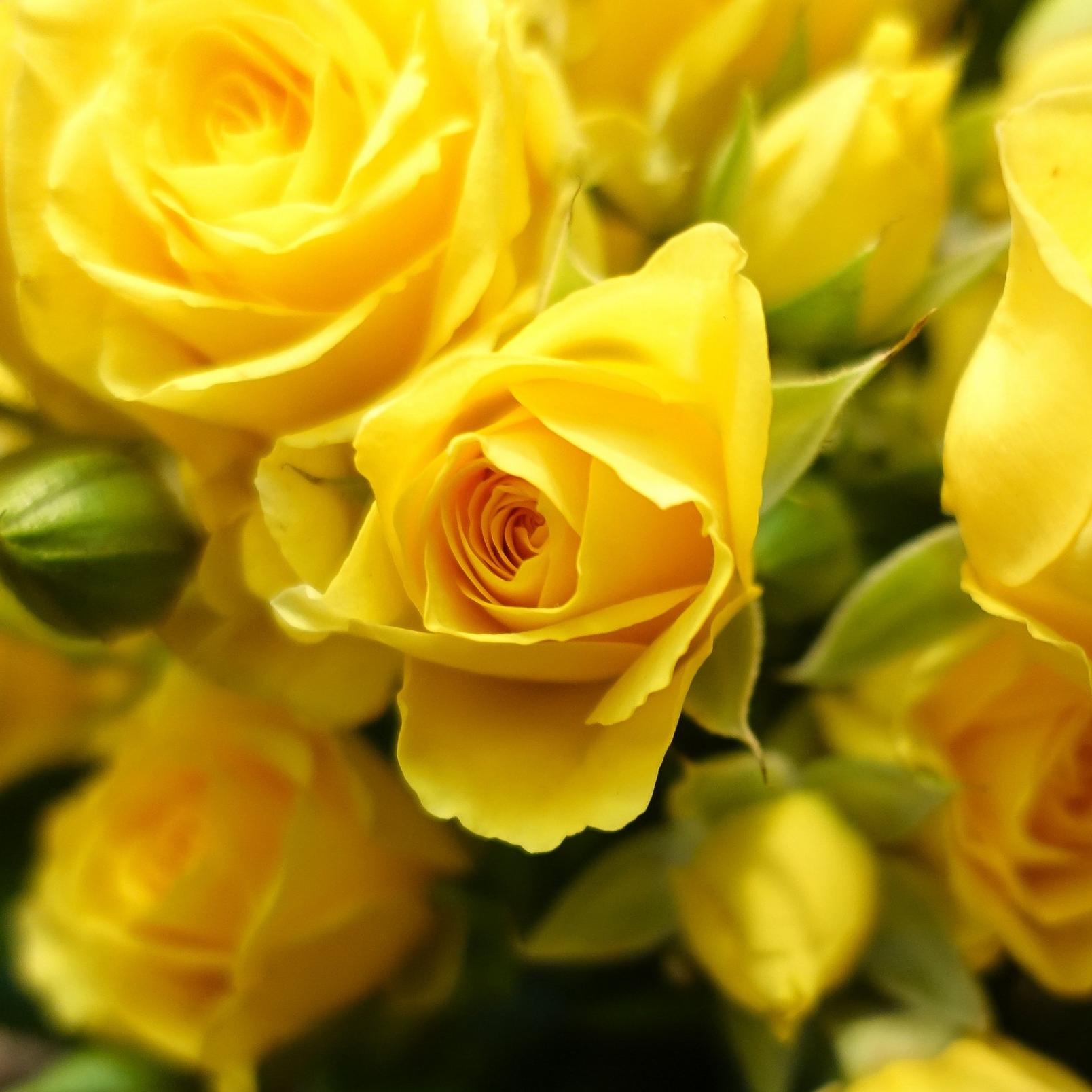 If you want something with an extra pop of colour, then choose the Golden Perfume. As you've probably guessed from the name, it smells as good as it looks! It's golden in colour make it the perfect choice for someone who's celebrating a 50th wedding anniversary.
For a soft, delicate rose, then go for the Charles Darwin which is a beautiful pale yellow and features a full head of overlapping petals which bear a striking resemblance to yellow peonies. This rose variety is perfect if you someone you know has recently announced they are pregnant and you want to mark the joyous occasion.
For something a bit more relaxed, and a go-to choice for a romantic wedding bouquet, then go for Flower Carpet Sunshine which features delicate, ruffled open blooms in the softest pale yellow – we're drawn in by just the name!
HOW TO CARE FOR YELLOW ROSES
To keep your roses looking their best, they're going to need a little bit of love and attention. Make sure you remove any leaves that will sit below the waterline in your vase, otherwise it they will quickly turn the water dirty. Then take some sharp scissors and cut diagonally about 3 or 4 cm from the bottom of the stem – it helps the blooms drink up plenty of water.
When your flowers arrive, they come with extra protection known as guard petals – the roses grow these naturally so the flower doesn't get damaged on their journey. There will be between two and four of these and they'll look slightly wilted, but they can be easily removed by pinching each petal at its base and pulling down towards the stem.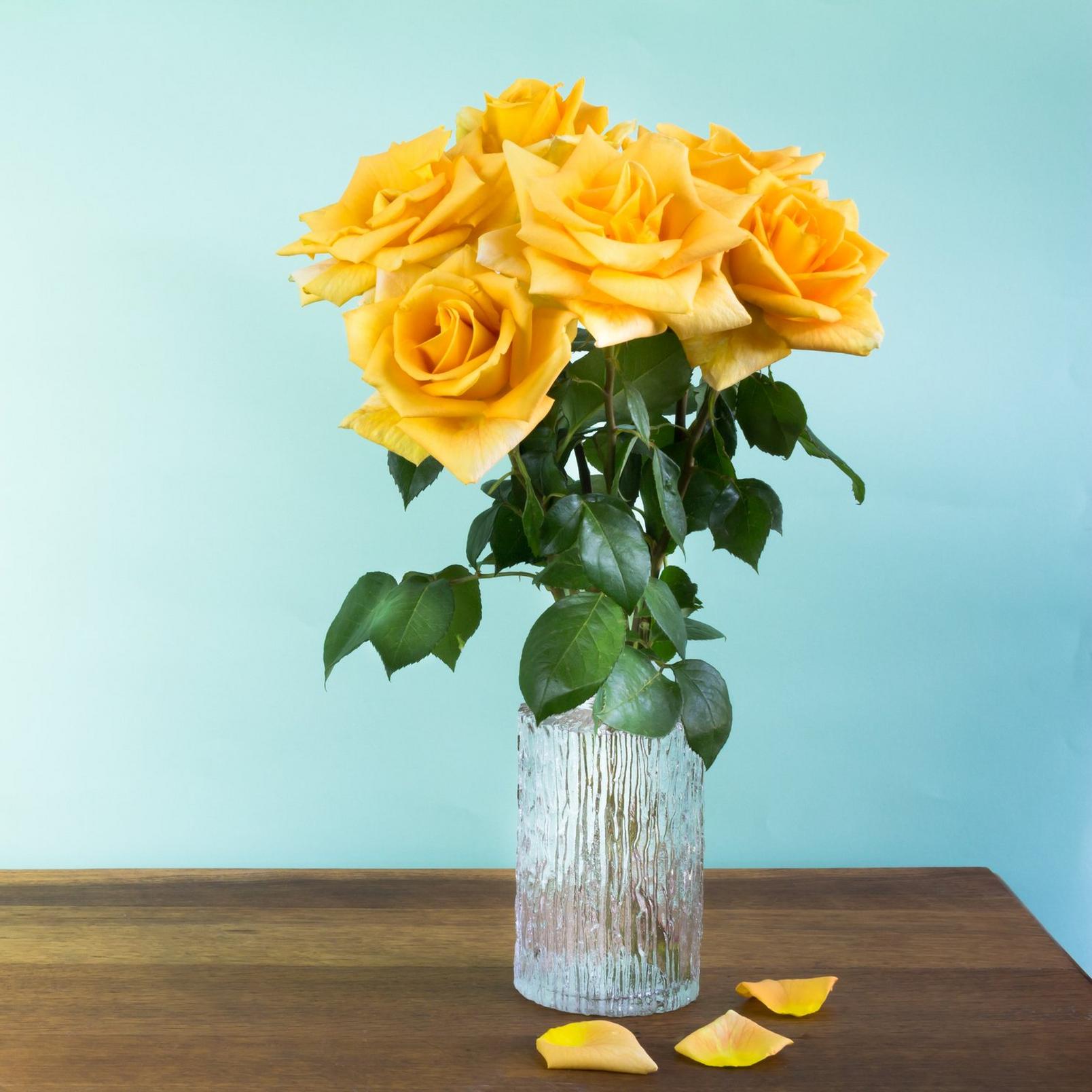 Now fill up your chosen vase with fresh water, add in any flower food that came with your flowers and enjoy arranging your roses. Once happy with the final display make sure you keep the blooms out of direct sunlight and away from the direct heat of a radiator. Don't forget to change the water every few days!
Want to make the joy of your roses last even longer? You could always dry them. Simply remove any leaves from the stem and then securely tie the flowers together at the base of the stem. Hang upside down in a cool, dry place for a couple of weeks and spray with hairspray to protect the petals. Alternatively make some decorative potpourri or maybe confetti for an upcoming wedding. Pull the petals off the lower head and lay out in a single layer on a tray. Leave in a dark spot for a few days and they're ready to use.