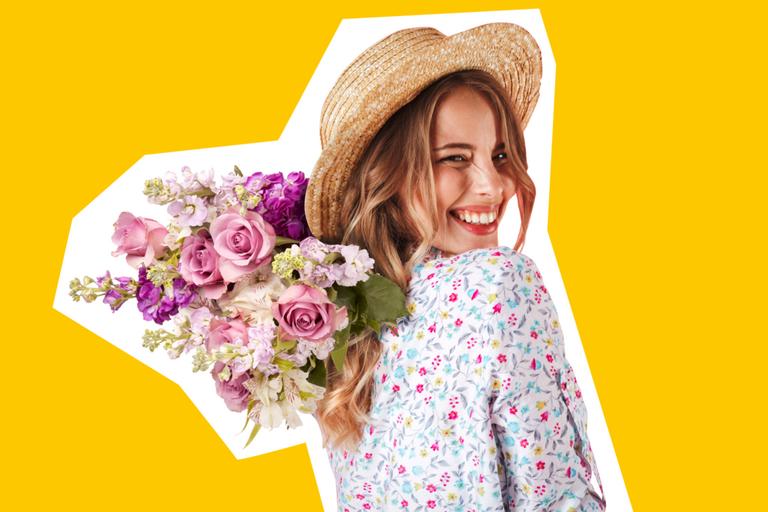 How to Make
a Flower Cloud
Have you seen the growing trend for flower clouds? These little floating bundles of flowers are a big favourite at weddings and have been hitting all the Instagram posts. It's not hard to see why either, they look magnificent, create a stunning focal point and bring the beauty of nature indoors.
Don't worry if you haven't got a grand hall to hang one of these flower clouds in, these gorgeous creations are incredibly versatile. You can easily downsize to create a cloud that will float happily in your home, including hanging one over your heads while you have dinner with friends.
Whether you want to add a magnificent touch to your birthday celebrations or you simply fancy bringing an extra zing of style into your home, they're the perfect décor idea whatever the occasion. You can even mix up the flowers and go seasonal - pastel colours for spring or festive reds for Christmas.
Fancy having a go? Follow our step-by-step guide and we'll show you how you can transform your space.
Are Dried or Fresh Flowers Best for a Flower Cloud?
Here's the big question when it comes to creating your flower installation, do you go for fresh blooms or dried ones? It's possible to use both in your creation and to be honest there is no right or wrong answer. Here is our rundown of the pros and cons of both and we'll let you decide.
Fresh flowers are usually the first choice for most people and possibly offer the greatest pop of colour. They also let you choose the best of the season. For example, you could pick an abundance of tulips and daffodils in spring, alstroemeria and dahlias in summer and autumn, or late flowering allium and berries over winter. It's not just about the look, you can also add to the overall experience with some fragrant blooms such as stocks or roses.
Fresh flowers may work out more expensive compared to dried blooms, especially if you plan on changing your cloud regularly. If you want fresh blooms to last longer you may want to factor in water tubes although this will make the cloud heavier. It is also makes for a more challenging build – probably best to try this out once you have a bit of experience.

Dried flowers on the other hand are much easier to work with - perfect if you're still a novice and, unlike fresh blooms, they don't release spores (ideal if you know someone who suffers from allergies). When you dry blooms, they do tend to lose their colour resulting in muted tones. This creates a very different but unique style compared to fresh flowers. It really is down to your personal preference.
Without doubt the biggest benefit is the fact dried flowers last longer. Ideal if you don't have time to constantly update your flower cloud. Even better, you could dry flowers that were given as a gift, say a bouquet on Valentine's Day or your birthday. Pop these into your creation and every time you look at the cloud it will bring back those lovely memories. Certain to put a smile on your face.

Can't decide, why not combine both fresh and dried. You can then leave the fresh blooms to dry naturally while on the cloud!
What You'll Need
Ready to have a go?
Here is a list of what you'll need:
Chicken wire – to create the base for your cloud

Twigs such as willow (optional)

Scissors for a lightweight chicken wire or wire cutter for a medium weight

Wire to secure the chicken wire and stop it from unravelling

Flowers of your choice

Fishing wire to let your flower cloud hang invisibly from the ceiling
Special touches to include
For something slightly different, extend your blooms outside of the structure. You could go for dried eucalyptus, palm leaves, pampas grass or even decorative twigs such as willow.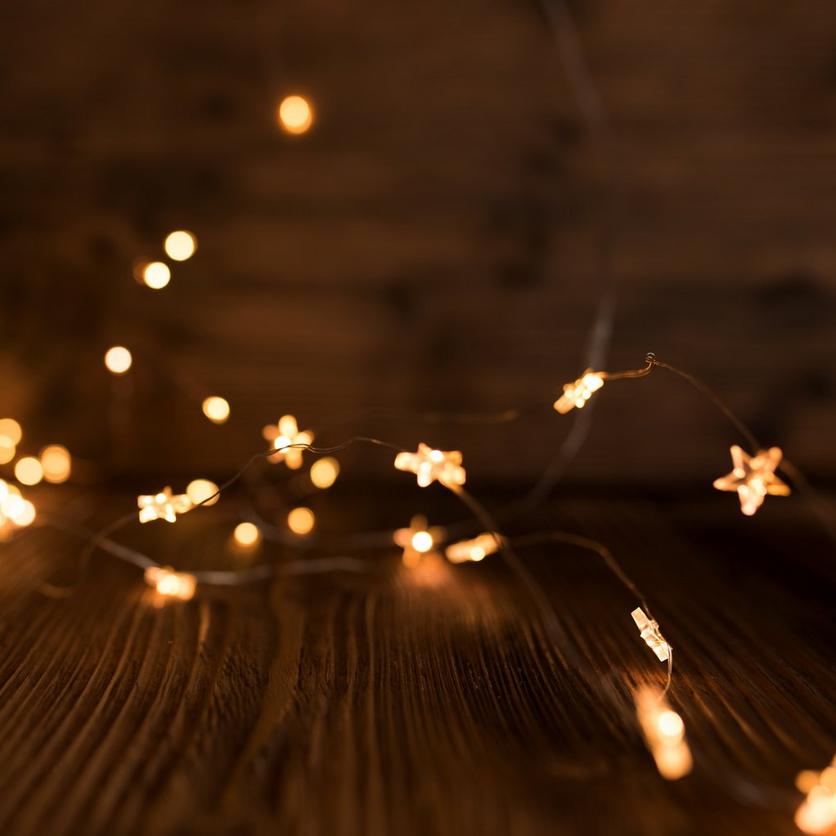 For that extra sparkly? Why not weave in some fairy lights so that your cloud twinkles into the evening.
How to Build the Flower Cloud
Creating your flower installation is incredibly easy. Here are our step-by-step instructions:
Step 1:
Cut your chicken wire to the desired size (be careful - it can be sharp!). Now form the shape; the easiest option is to start with something that looks like a large sausage. When you've got the hang of this part you can let your imagination run wild and have fun creating something unique.
If you're planning on an abundance of fresh flowers you may find chicken wire doesn't have enough strength to hold its shape. To get over this problem use a bundle of something like willow and then wrap the chicken wire loosely around the stick. You'll need to leave room between the wire and the sticks to insert the blooms.
Fix the ends of the shape with wire to keep everything in place.
Step 2:
Obviously, the shape of the cloud is 3D and you want to avoid crushing the flowers as you work. Hang up your structure by attaching two or four pieces of fishing reel to the top of the shape. Then hang from a hook in the ceiling. Et voila, you can easily access all sides of the cloud!
Step 3:
Now for the fun part – adding your blooms. If you're using fresh flowers, make sure they have sat in water before using. Strip off the leaves so that the stem is bare and insert into the wire. You may need to weave them through the wire to secure them into place.
Think about what you want to achieve from your flower arrangement. Do you want a base layer of greenery and then a cluster of flowers in the middle that fades away? What colour palette do you want to go with? Do you want to achieve a natural look or have a decadent mass of blooms? Where are you placing the blooms? You need to spread them evenly, so they don't end up grouped together. As you insert the flowers and greenery make sure you hide the chicken wire and any stems.

Where to Hang Your Flower Cloud
Where you decide to hang your flower cloud very much depends on the space you have and the occasion. Commonly used at weddings, they are often seen floating dreamily over the reception tables as guests eat. Having one hanging over your dining table makes perfect sense – it will be an amazing statement piece!
Don't restrict yourself only to the dining room. Wherever there is a ceiling you can hang a cloud. Maybe have one floating over your favourite reading chair sat in the corner of the room. Go for a dried flower version and hang it over your bed to create luxurious hotel vibes. You could even have one hanging in your hallway as a true statement piece as guests enter.
If your ceilings aren't strong enough to hold one up, don't worry. You can also get the same flower cloud effect by creating the shape with one flat side and then hang on a wall from a hook.

We'd love to see your amazing flower clouds. Share your photos on Facebook or Instagram with the hashtag #flyingflowers.