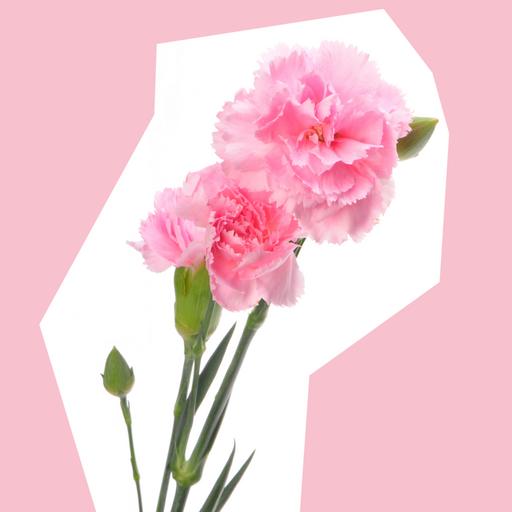 Our Favourite
Pink Flowers
3rd August, 2022
3rd August, 2022
You can't go wrong with pink. It's not just for girls - there's a shade of pink out there that appeals to everyone. From delicate shades of salmon to bold fuchsias, pink can evoke feelings of joy, love, and harmony. So, it's no surprise that pink flowers are among our favourites and are perfect for almost every occasion.
SHOP OUR PINK FLOWER BOUQUETS
The meaning of pink flowers
Pink flowers can symbolise love, femininity, happiness, gentleness, and admiration. With so many positive and warm meanings behind pink flowers, they're some of the best bunches to give to your friends and family. From a gift for mum on Mother's Day to your best friend on their birthday, or that special someone who lights up your life.
Pink flowers in richer, bolder, and brighter shades are ideal for showing someone you love them without words, while softer flowers in baby pink hues are a beautiful way to say thanks.
Popular types of pink flowers
To celebrate a special milestone or 'just because', a bunch of pink flowers can be appropriate for any occasion. Each pink flower carries its own meaning and brings its own vibe to the party, so it's great to know exactly which bloom would be the perfect pick when planning a thoughtful gift for someone you love.
Azalea
Azaleas tend to flower in the spring on shrubs and, though they can come in a kaleidoscope of colours, they look particularly pretty in pink. Whether they're pale and peachy or flourishing in fuchsia, their broad-yet-delicate petals make them the centre of attention in any pink bouquet of flowers. Consider pairing them with daintier pink blooms, like cherry blossom, or add small hints of white with baby's breath.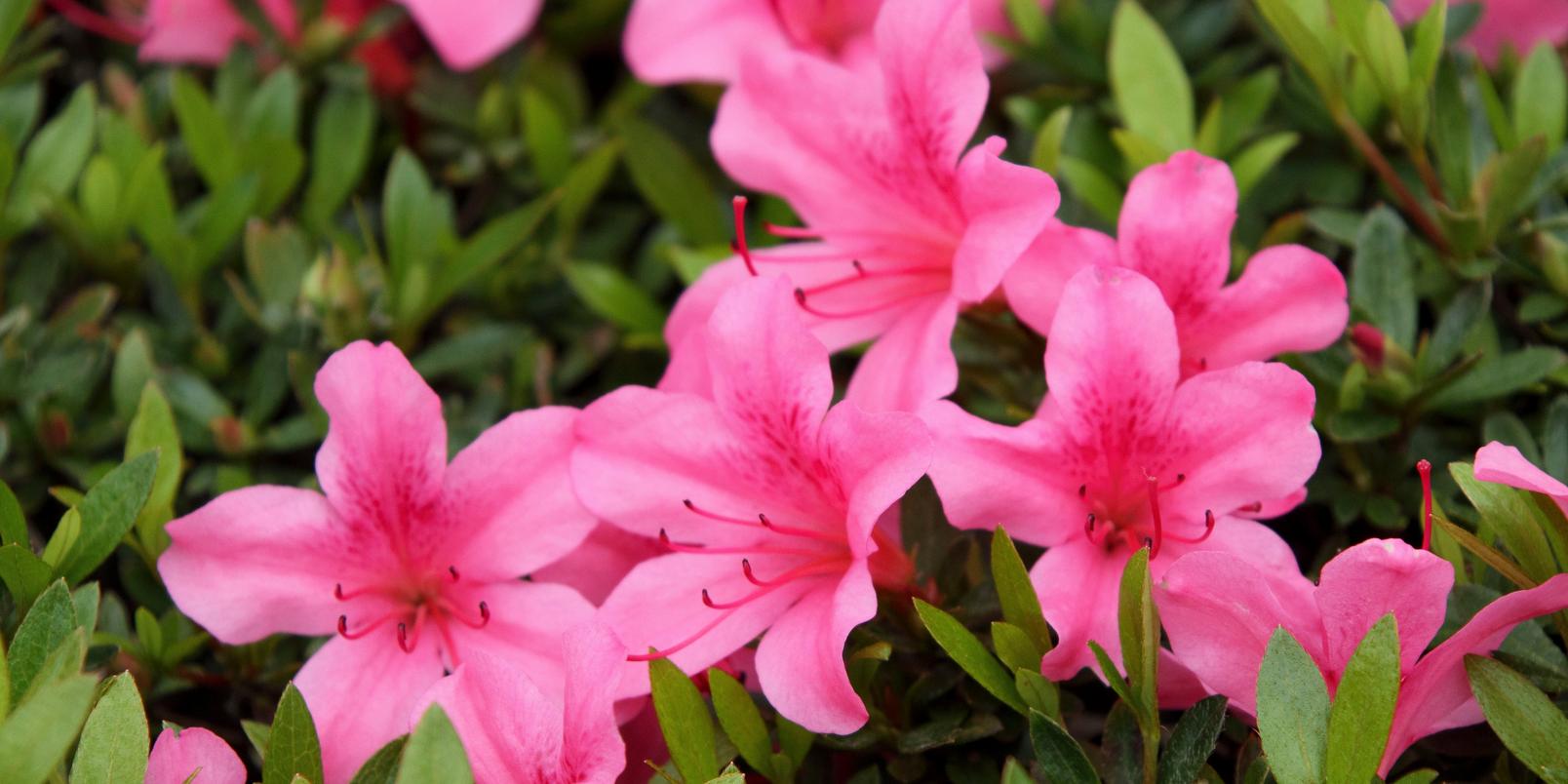 Begonias
Begonias boast brightly coloured, open flowers with petals that fade from a bold pink on to a paler hue in the centre. Extremely popular in gardens, begonias also look splendid in flower arrangements or as a colourful house plant. For a truly impressive bunch of pink flowers, use begonias as fillers among showier petals to keep your bouquet looking breath taking from every angle.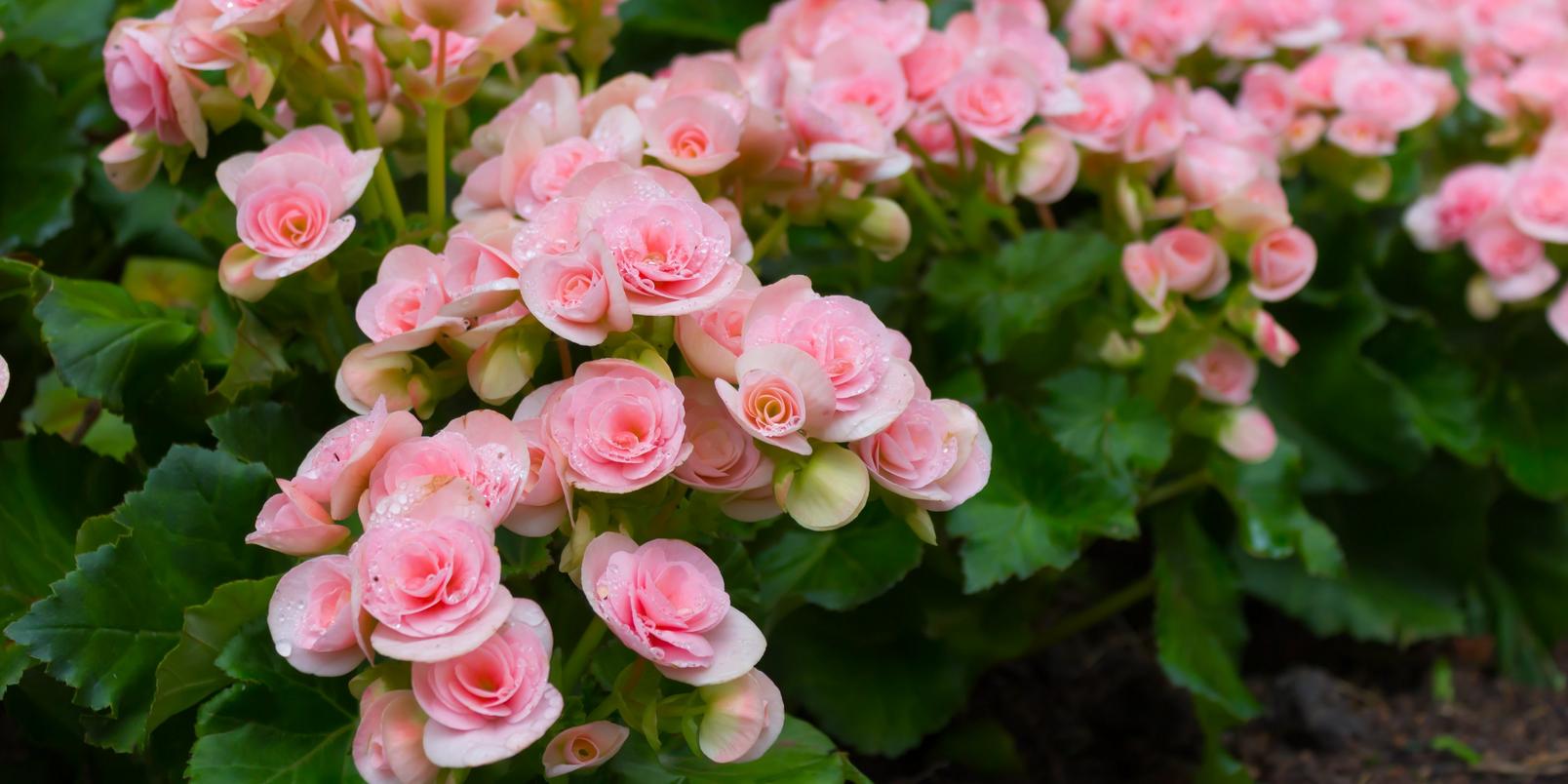 Calla Lily
Okay, they're not strictly a lily, but calla lilies boast similarly shaped petals and are just as pretty. Their uniquely shaped flowers make them the star of the show in any arrangement. With long, strong leaves, pink calla lilies look lovely in a pot on their own, or paired with other similarly striking pink flowers, such as lilies or tulips.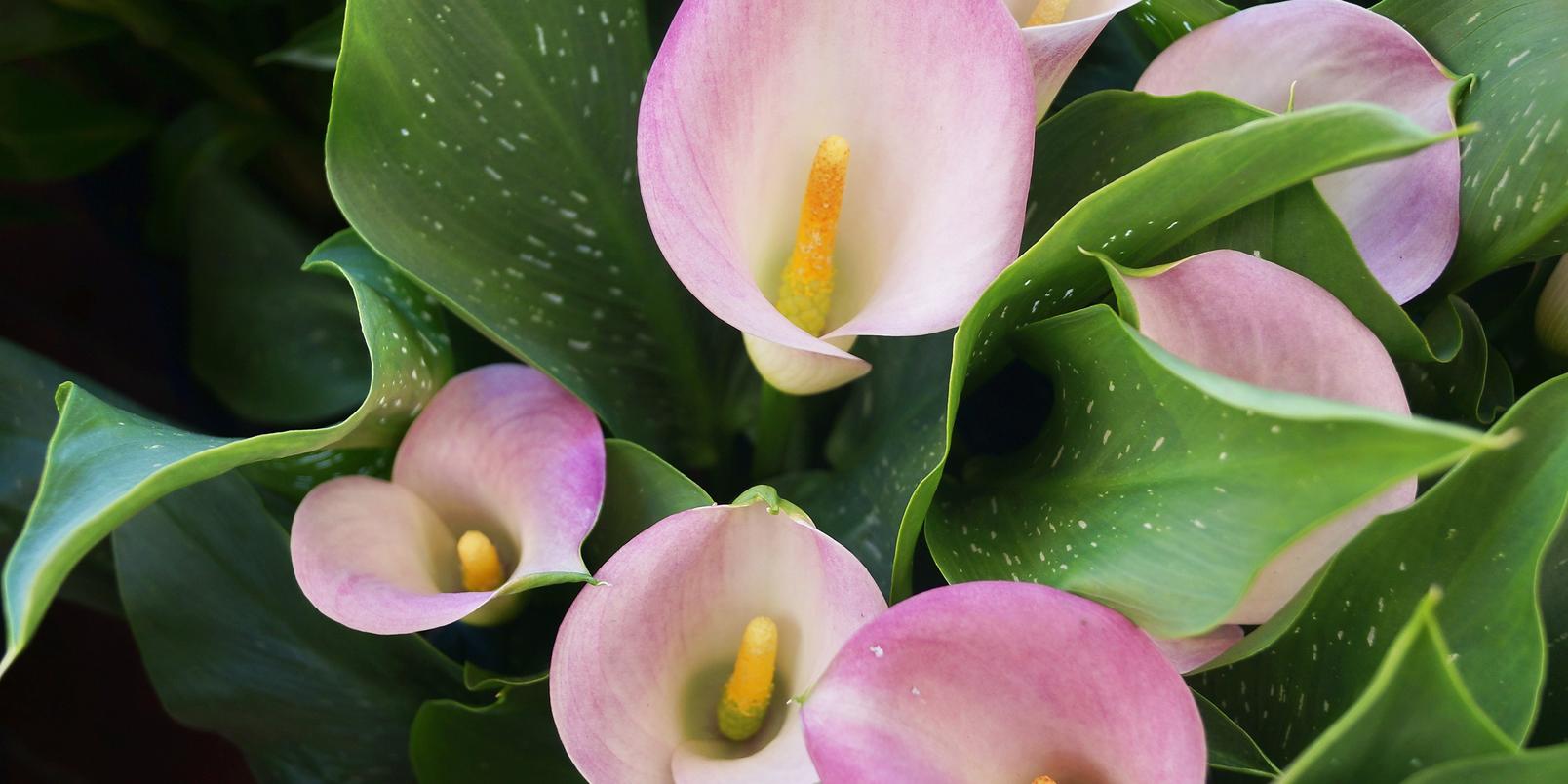 Pink Lily
For a taste of summer and a touch of the exotic, bold pink lilies are elegant and vibrant flowers to base your next blooming bunch of beauties around. There are lots of different varieties of lilies to choose from – for a show-stopping arrangement, choose one that's brightly coloured with large, open flowers. For a more delicate occasion, lilies in a softer pink hue are the perfect choice. Remember to trim their stamens before popping them in a vase if you're concerned about pollen stains and keep them away from furry friends.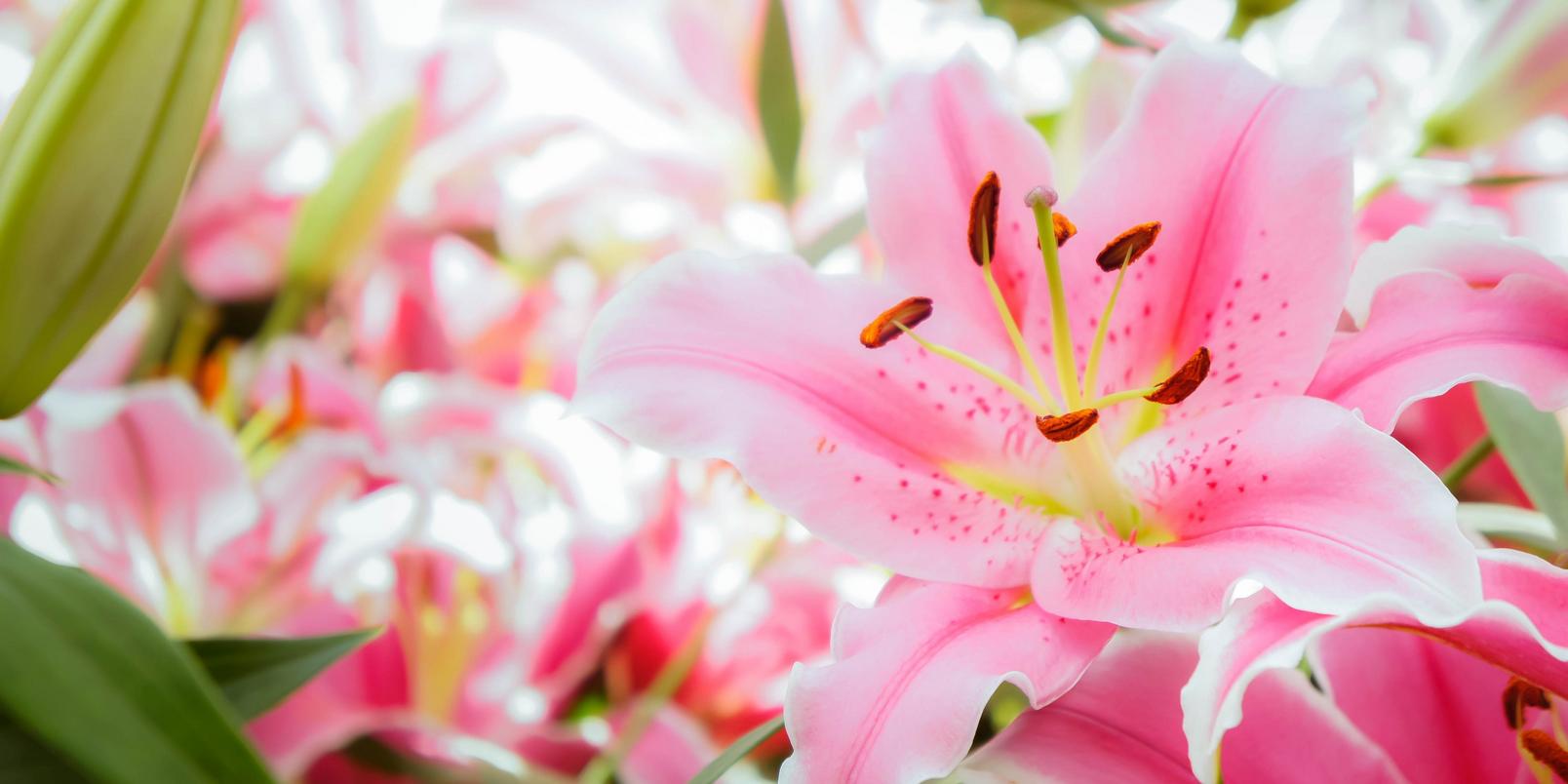 Carnation
Carnations are a real favourite of ours. Not only were they the blossoming heart of Flying Flowers, but we think they're a blooming beautiful bunch to give and receive – especially when they're pink! Carnations are just one of those pink flowers that never look out of place, no matter the season. Put them in a bouquet alongside roses, stocks, and alstroemeria for a fragrant and well-textured bouquet.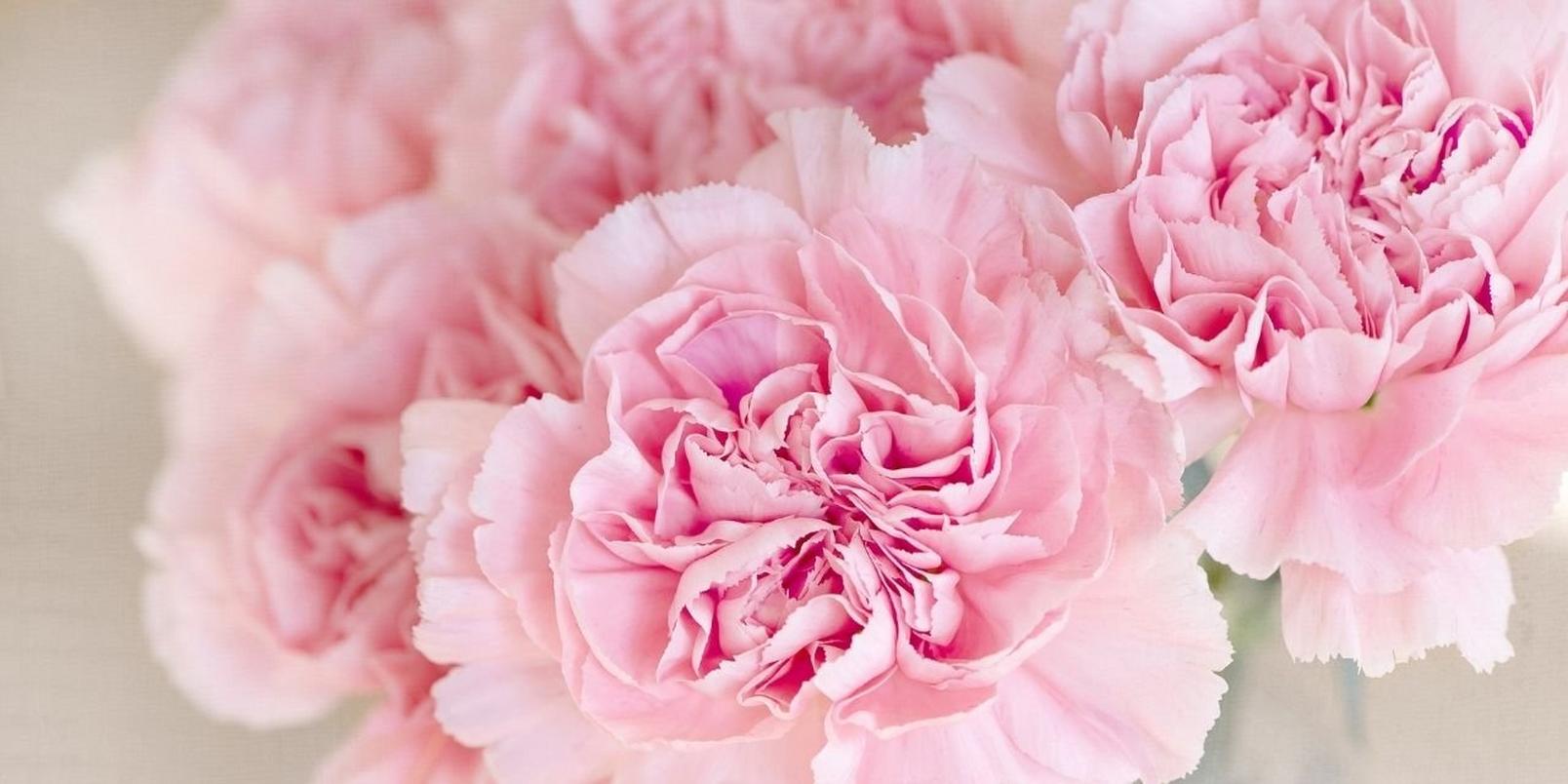 Cherry Blossom
There are few flowers more magical than cherry blossom – no wonder they have their very own festival in Japan! These pink flowers are bound to put a smile on anyone's face thanks to their radiant rosy hue and petite petals. Though they carry various meanings in different cultures, they are often thought to symbolise rebirth, beauty, purity, love, and the start of spring. Beautiful enough on their own, they also look graceful when scattered among a bunch of pink peonies.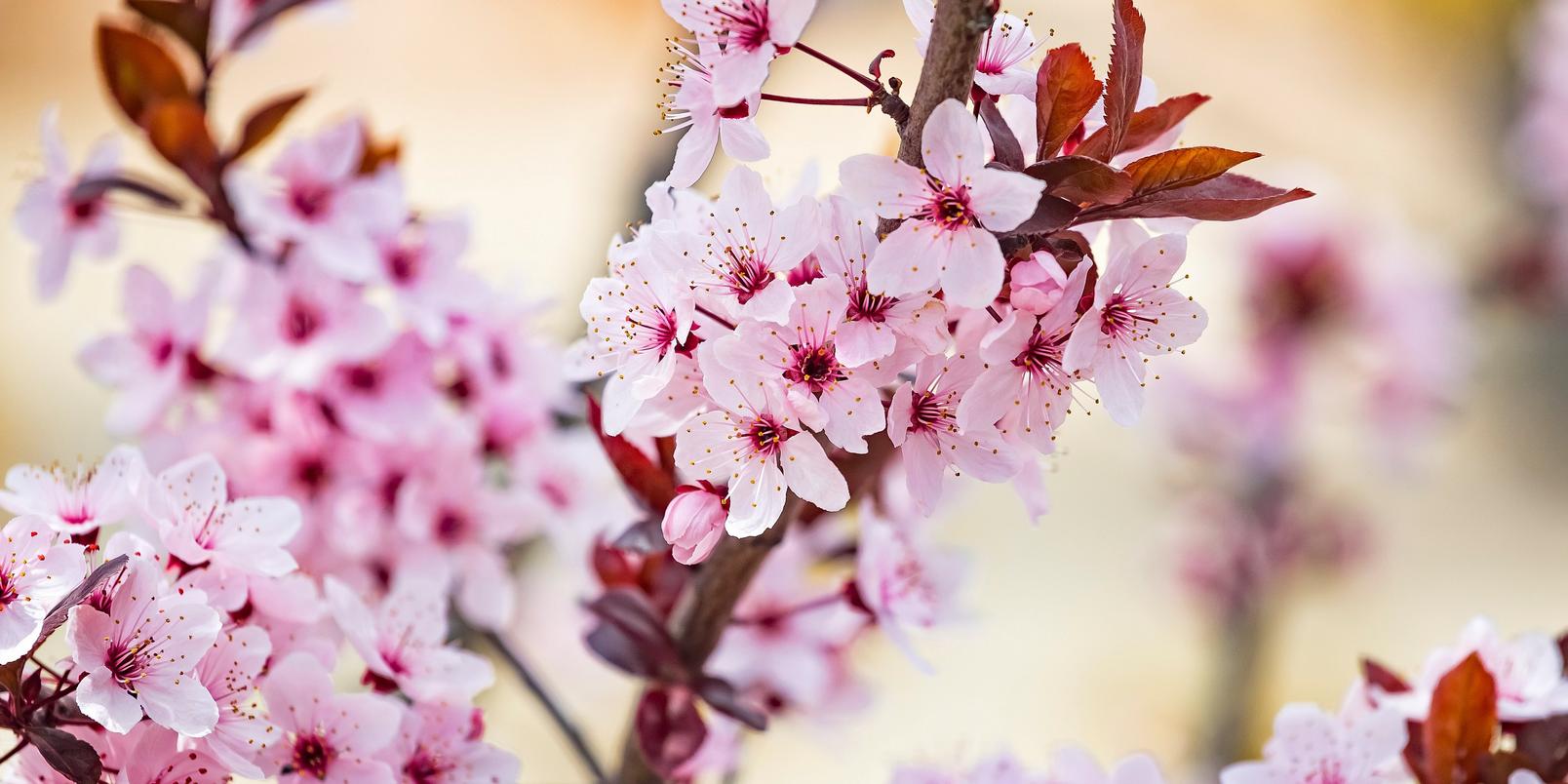 Chrysanthemum
Chrysanthemums are very popular as cut flowers because they're easy to care for, and there's always going to be one that looks just right in your bouquet. Whether you want the texture of quilled blooms or the subtlety of single stems, this is one type of pink flower that's ready for any occasion. Have your pink 'mums complement carnations, irises, and dianthus for a pretty in purple bunch.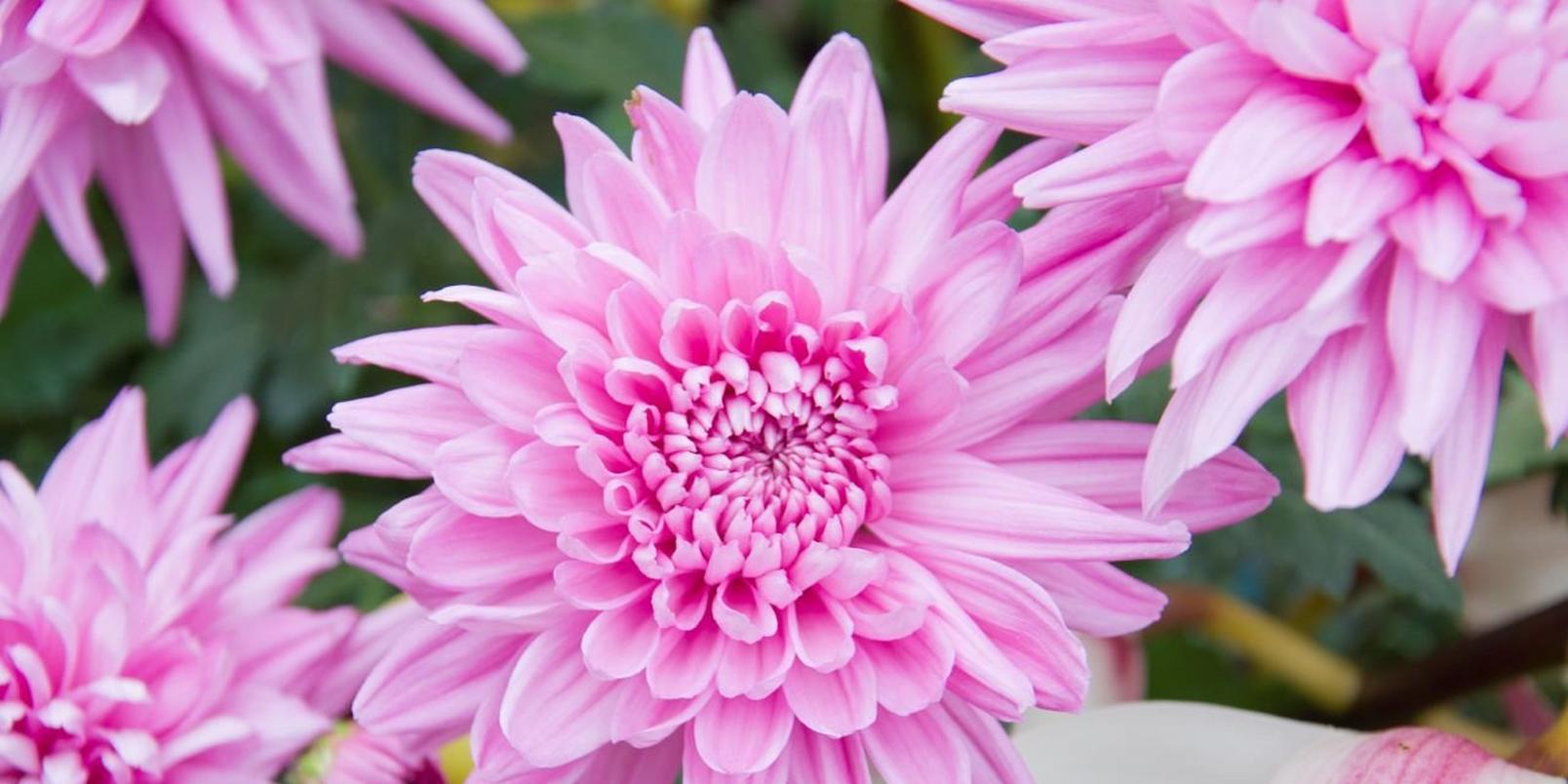 Camelia
The rich and glossy leaves of the camelia are the perfect contrast against its bright pink flower. Native to China, Japan, and Korea, the camelia grows well in warmer climates, but is still a popular choice in the UK for a beautifully bright bunch. Boasting cascading petals that burst with colour, the pink flowers of the camelia look especially joyful with roses and carnations.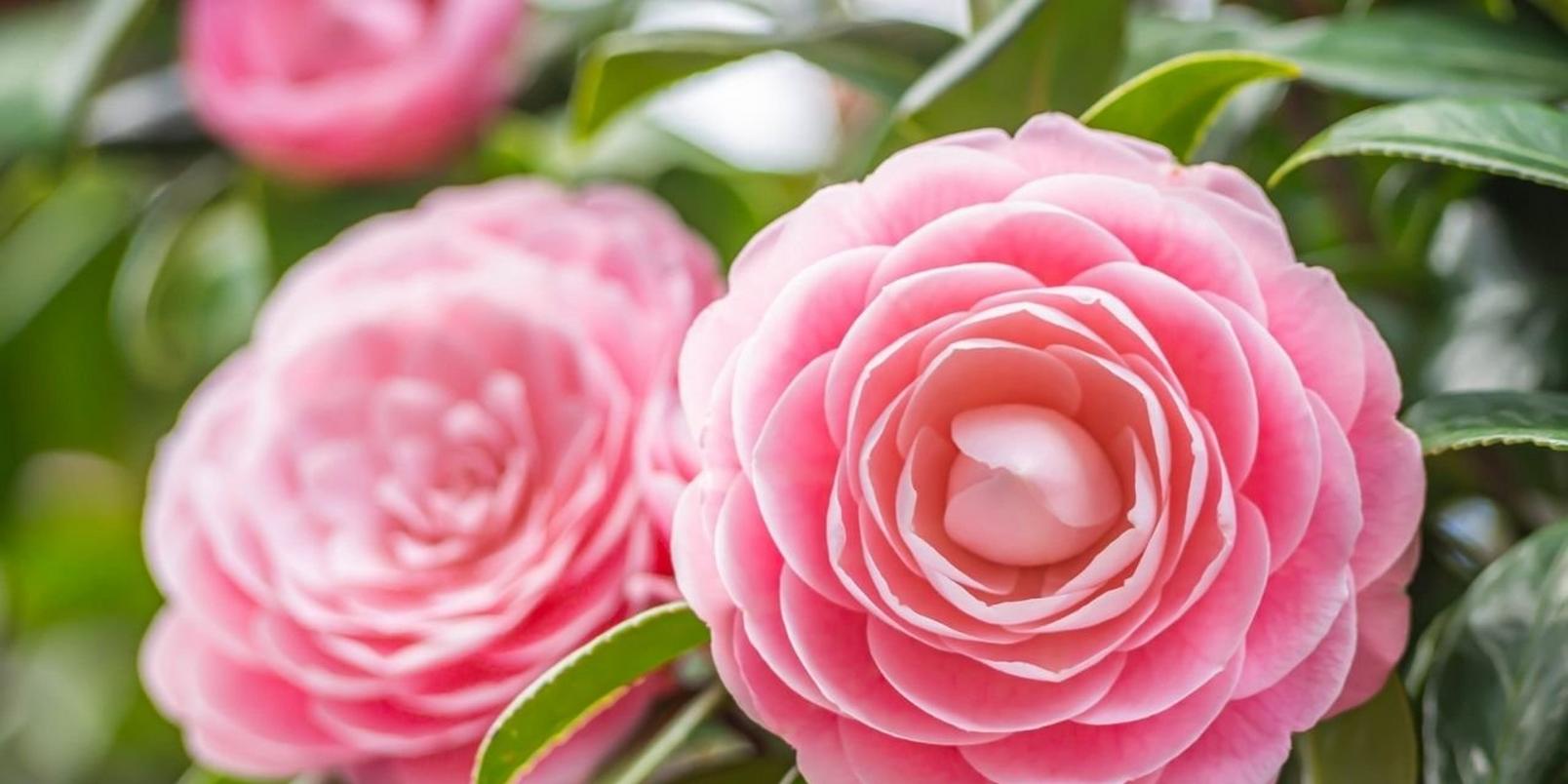 Dahlia
Dahlias are the perfect pink flowers to gift to someone you love and admire. Elegant, seductive, and flamboyant, the dahlia can range from petite pompons to awe-inspiring blossoms. Much like its summery sister, the sunflower, dahlias are bound to put a smile on anyone's face, and look particularly beautiful alongside chrysanthemums, stocks, and bupleurum.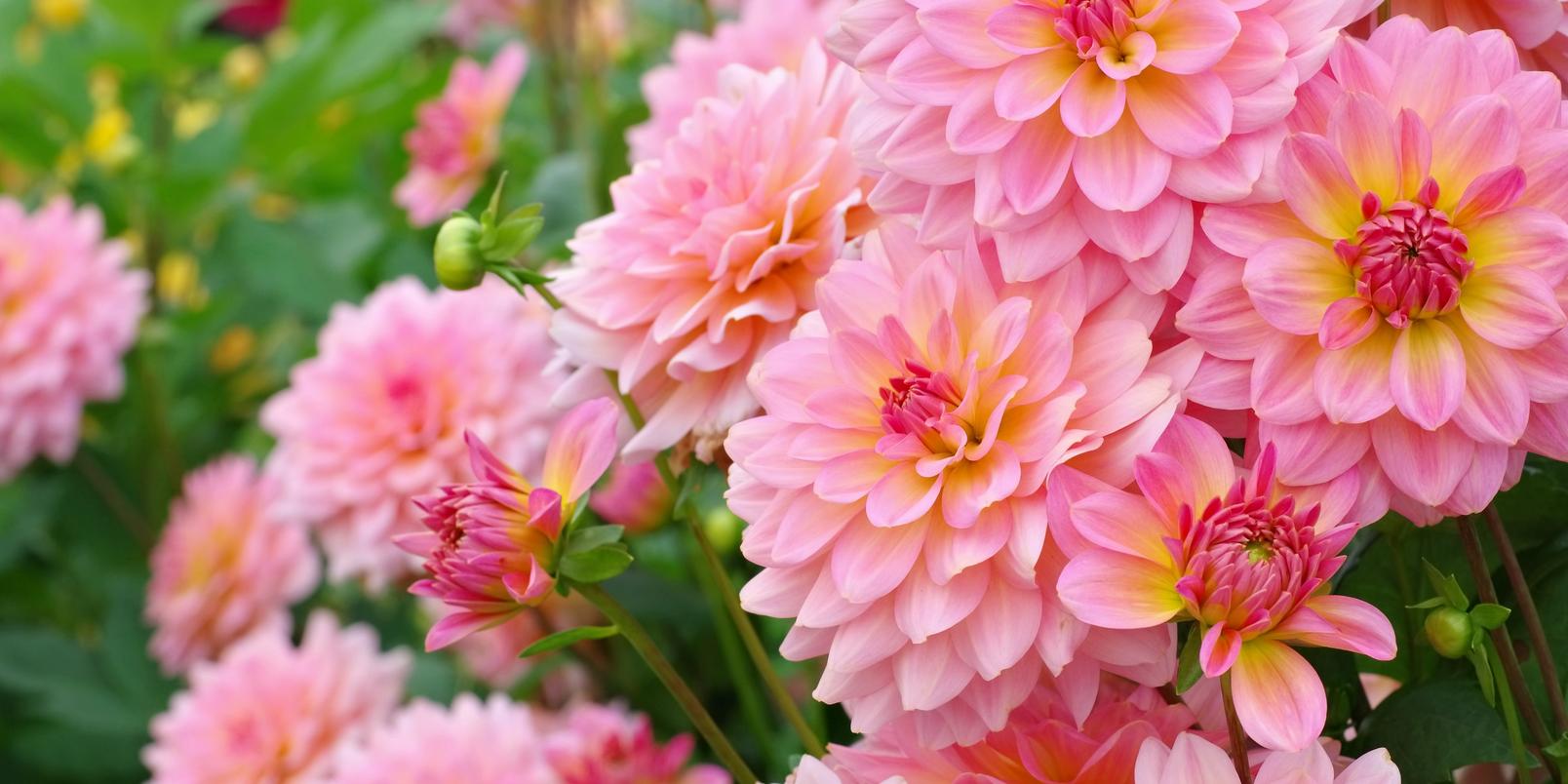 Stocks
Stocks are popular filler flowers in bouquets, but that's not to say that they're not lovely enough on their own. Sweet-smelling stock flowers are long-stemmed with cute clusters of delicate petals. Though they come in a range of colours, from lush lilacs to twinkling ivory, stocks are particularly pretty as vibrant pink flowers, symbolic of motherhood and love. Add stocks to any arrangement for a splash of colour and a hint of fragrance.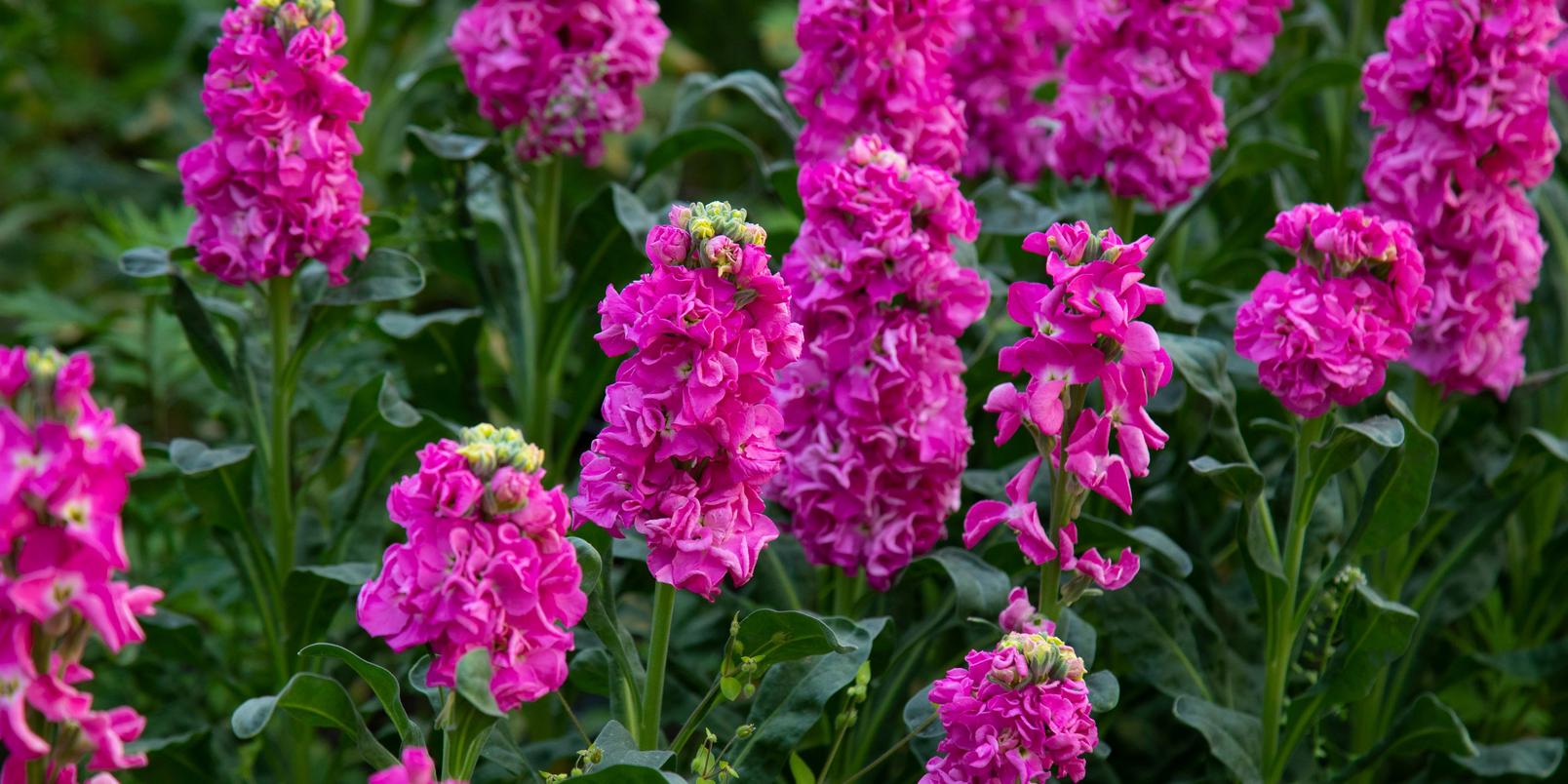 Hydrangea
Coming from the Greek word hydor for "water", hydrangeas really are the water babies of the pink flower world. With seeds that look like water jugs and petals that transform based on the pH of their soil, this is one springtime stunner that makes the perfect gift for your Aquarius bestie or your fickle friend. Bunch them with lisianthus, roses, and hypericum to increase the wow factor.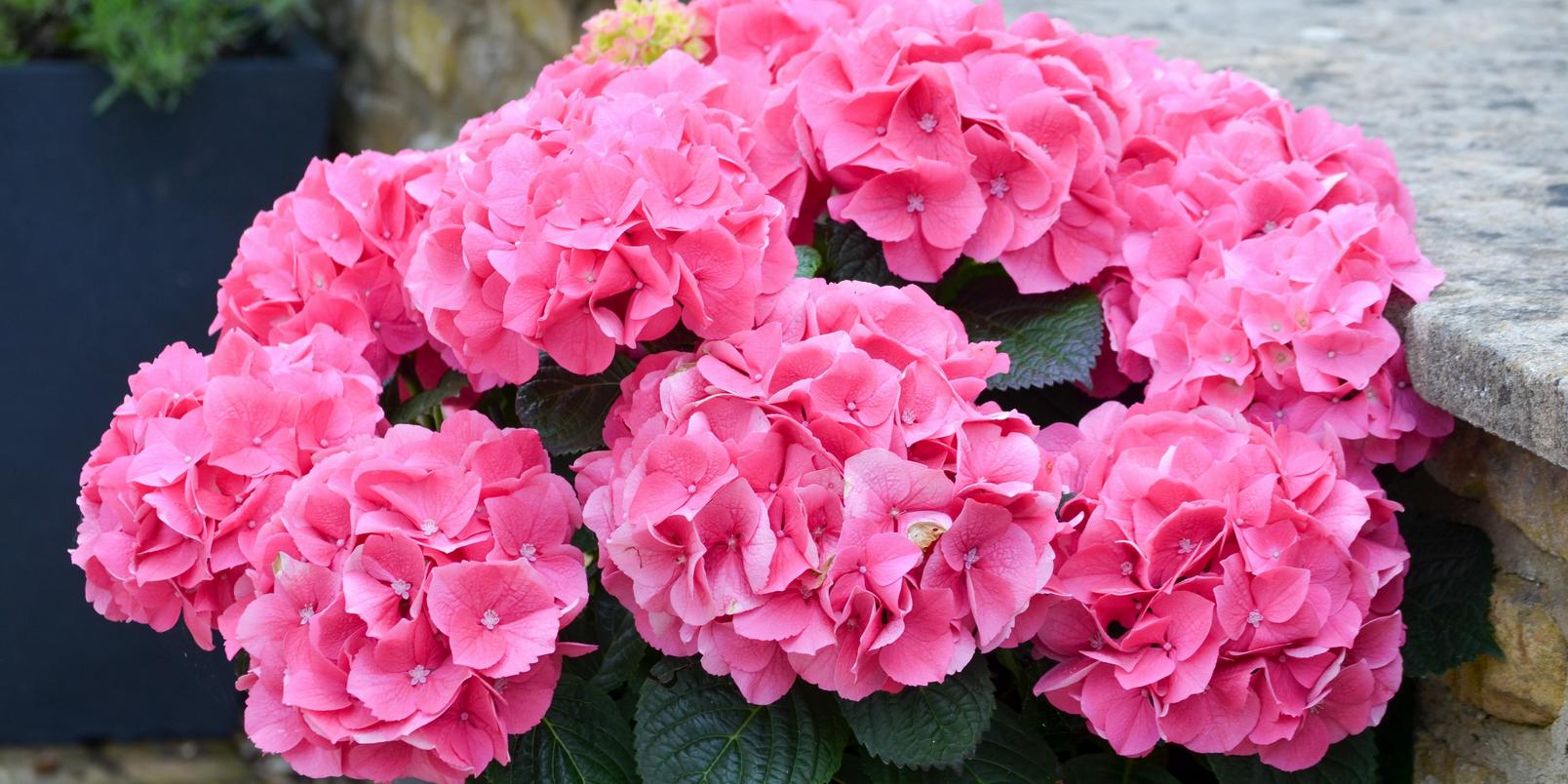 Orchid
The popularity of orchids has roots in Ancient Greece and the Victorian era, and they are still many people's favourite flower today. Orchids grow in a range of delicate shades, with their pink flowers representing grace, femininity, and happiness. Whether you're looking to gift an easy-to-care-for house plant, or dazzle someone you love with a bold and exotic flower, every variety of orchid is sure to impress.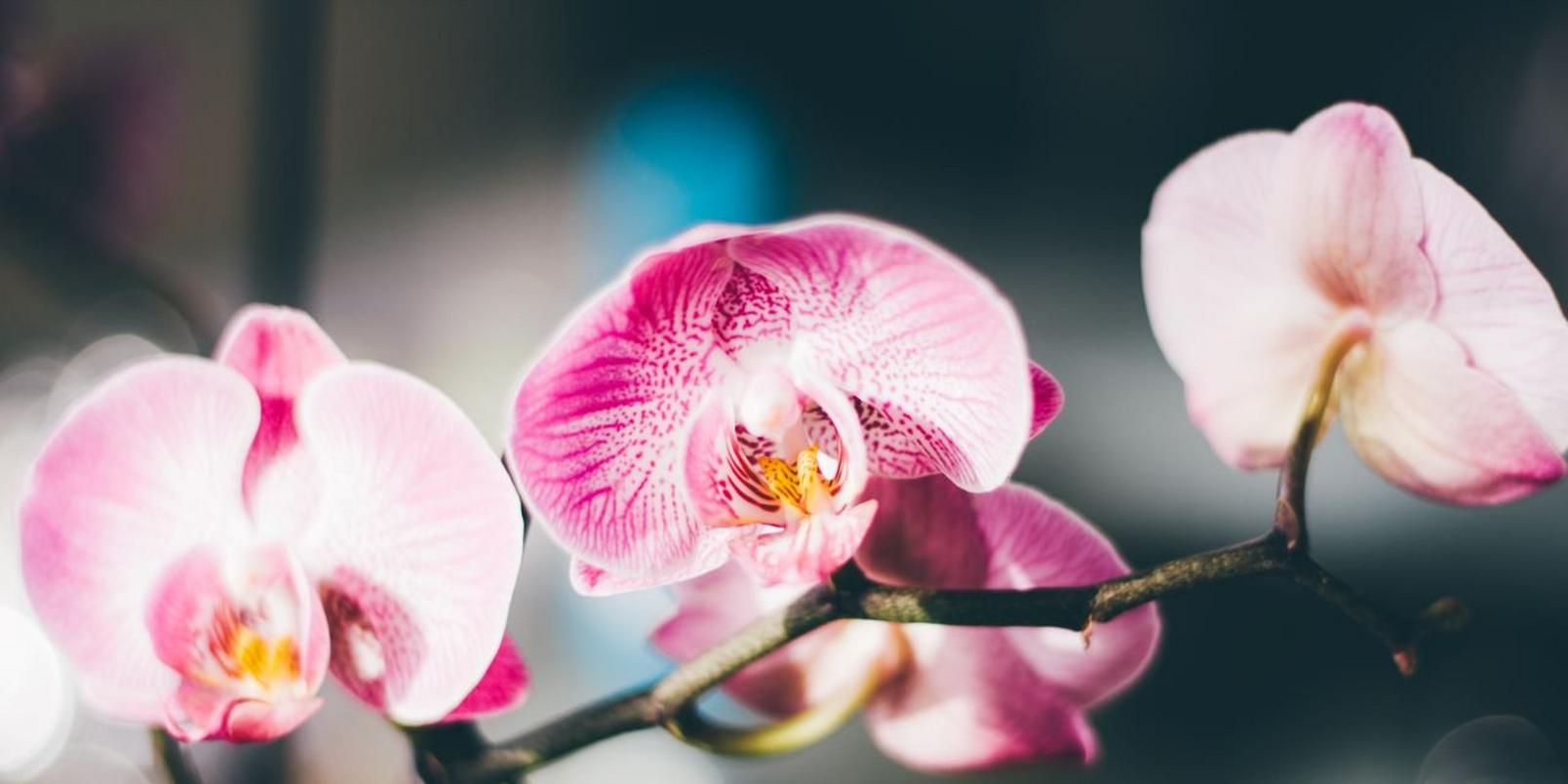 Peony
Ever-popular as part of a bridal bouquet, peonies are such beautiful pink flowers that we think they should be celebrated no matter the occasion. Said to symbolise good luck, anyone who receives a blushing bunch of these beauties is bound to feel good fortune flowing their way. For a summer sensation, arrange peonies alongside other pink flowers such as lilies, roses, and stocks.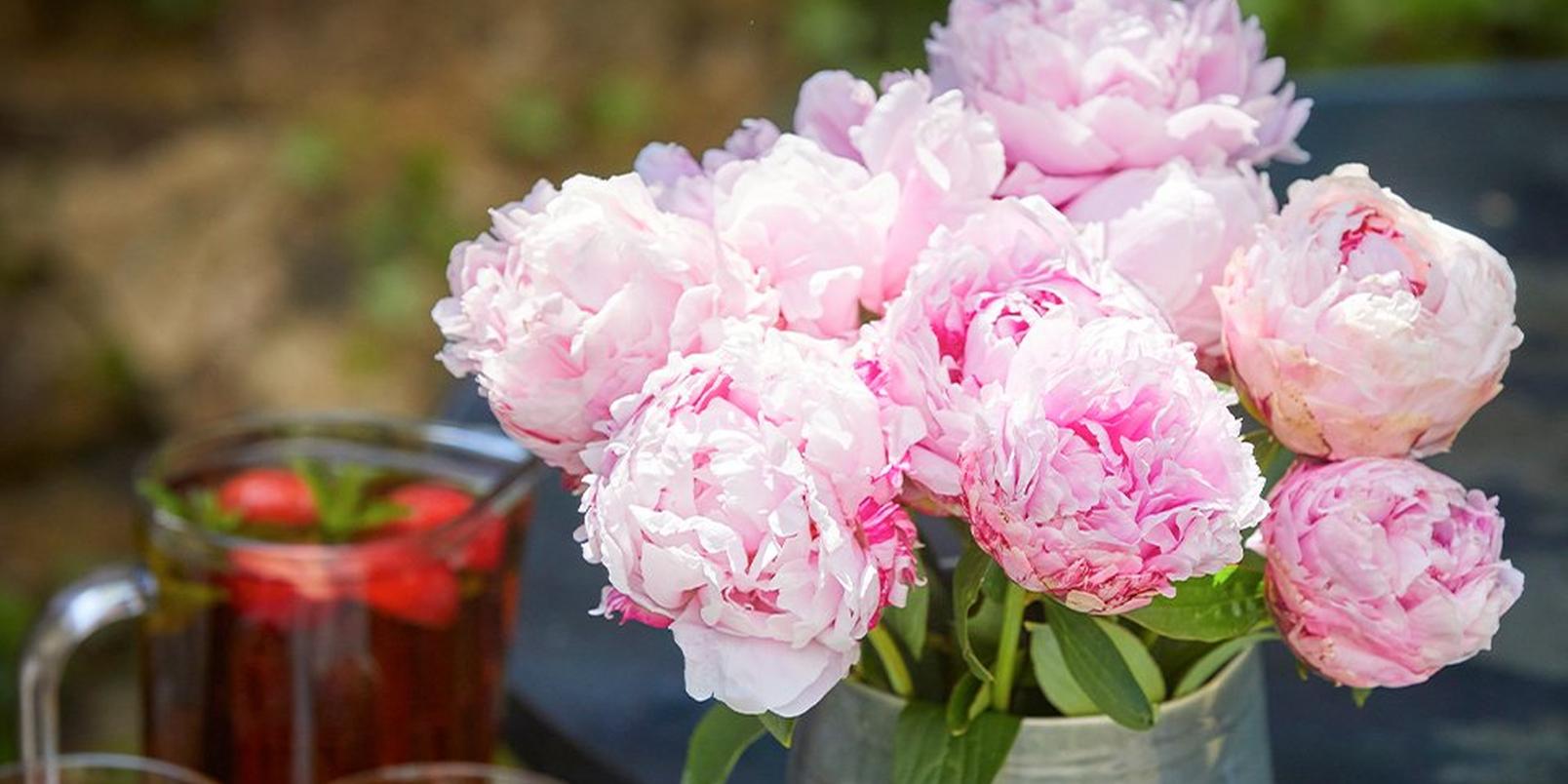 Pink Rose
Surely the shining star when it comes to pink flowers, you just can't beat a rose. Though red roses are seen as the most romantic and traditional, a pink rose is just as thoughtful, letting others know that you love and cherish them. Gift them a whole bunch of pink roses as a sweeping romantic gesture, or dapple your bouquet with freesias, peonies, and carnations for extra variety.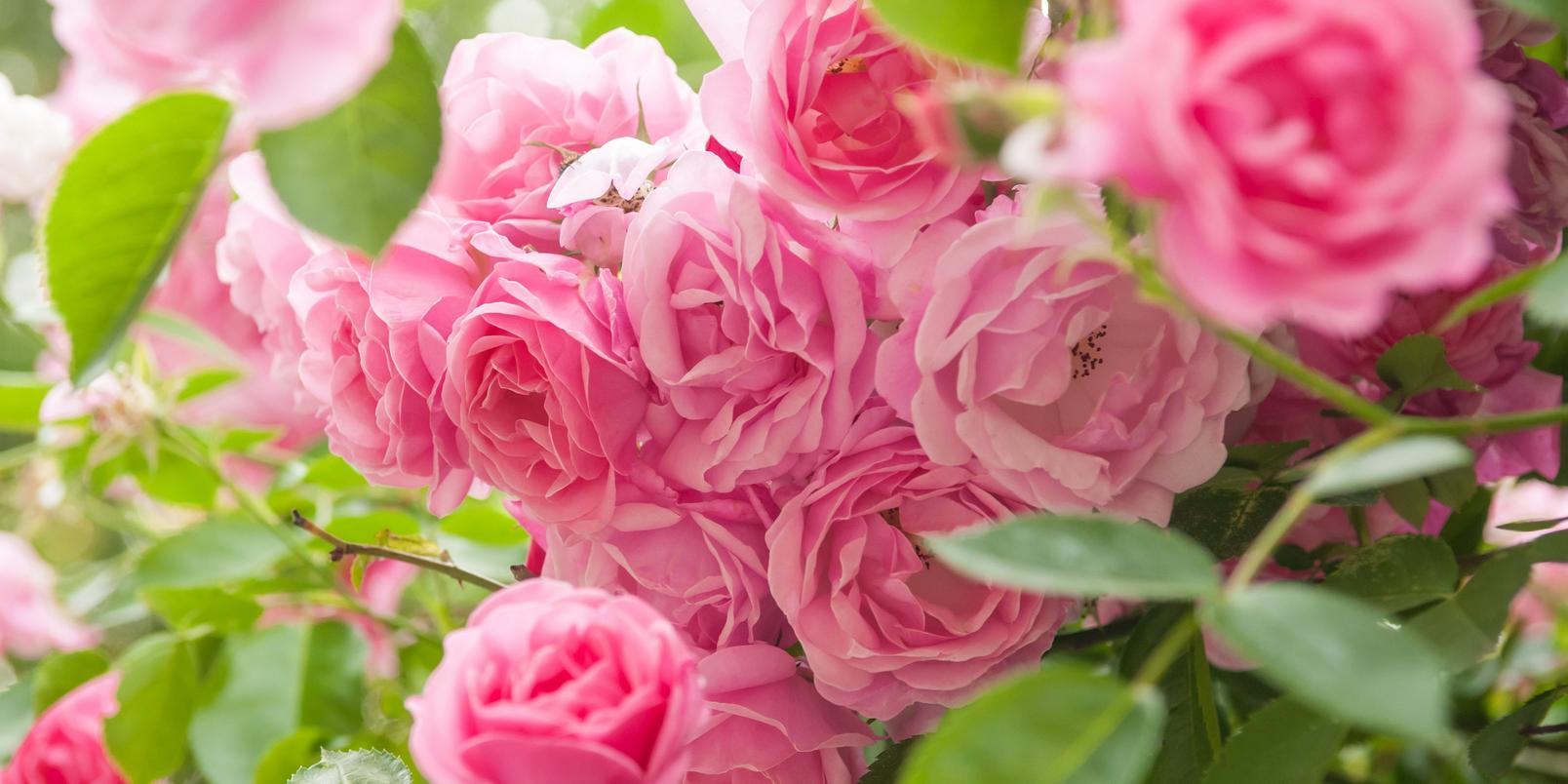 Pink Tulips
A sure sign of spring, is there anything more uplifting than a cheerful bunch of tulips? With strong leaves and vivid bell-shaped petals, tulips are a real showstopper. Their pink hues range from peachy pastels to fashionable shades of flamingo, meaning that they'll never look out of place in a bunch among other pink flowers. Consider making them the star of the bouquet, surrounding them with stocks, mums, and gypsophila.