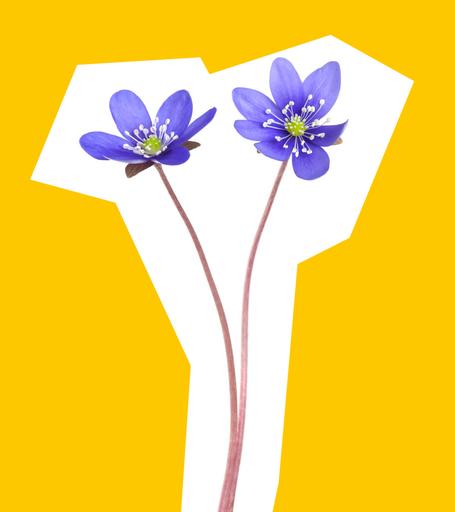 Anemone flowers are one of the most loved flowers, and it's not hard to see why. With their delicate blooms, they look a lot like another of our favourites - the poppy (even though they're actually related to the buttercup). You can get them in beautiful shades of pink, red, purple and white and can enjoy the beauty of this flower for months, with different varieties appearing in spring and delivering right through to October.
As if their beauty isn't enough, this flower has lent its name to an underwater invertebrate. Ever heard of sea anemones? Related to corals and jellyfish, and because of their colourful, flower-like appearance, they were named after this bloom. We bet there aren't many flowers that can boast the same!
Want to learn more? Well, let us be the ones to introduce you to the wonderful world of anemone.
Anemone Meaning
Did you know that the name of the beautiful anemone comes from the Greek word Anemos which means wind? It won't be too much of a surprise to learn that the common name for this one is in fact 'windflower'. It's linked to the fact that in the wind the anemone will turn its delicate petals to protect them from being damaged. Pretty clever.
The Greek connections don't end there. If we head to Ancient Greece, the flower plays a key role in the story about the death of Adonis (he was Aphrodite's love). After the handsome man was slain by a wild boar, the goddess created a red anemone from his blood. With a story like that, it's no wonder these flowers in red or pink are seen as a symbol of love and passion. This meaning has lasted over the years and Victorians would give anemones as gifts to express the anticipation of love. Of course, as the fable about Adonis and Aphrodite is all about lost love, on the other end of the scale, anemones in pink and red can also symbolise death.
In white, anemones deliver another mixture of meanings. If you head East to China and Ancient Egypt, anemones in white represent death and are said to be an omen of bad luck. However, in the West, we like to think of these flowers as standing for the more positive emotions of purity and innocence.
Choose anemone in blue, lilac or purple and it's all about anticipation. Perfect for including in a bride's bouquet and a groom's boutonniere, after all this is a couple anticipating the next joyful phase in life together. While in yellow anemones are all about good fortune. Why not send a some of these blooms if you know someone who is going on a new adventure or you just want to wish someone a little bit of luck.
Types of Anemone
Fancy adding anemone to your home? These look great sitting in a vase, in a container by your back door or growing in your garden. They are loved by us because bees simply adore them – they're packed full of the pollen they love. Even better, different species bloom at different times of the year so you can provide a handy snack to the bees over spring, summer and autumn.
There are over 120 species of anemone, but here are some of our favourites for each season.
Spring Anemones
One of the most popular spring varieties has to be our own native flower, the wood anemone which appears in March and keeps going through to May. As their name suggests, these ones are happiest creating a carpet of blooms on the floors of our woodlands, because they love the shade. You'll most likely find this variety in white although sometimes you'll get shades that are pinkish, lilac or even blue.
If you fancy an anemone with a bit more colour, have a look at the blanda variety. Despite having the common name 'winter windflower', these ones actually flower in March and April. With their daisy-like flowers, you can get this variety in stunning shades of blue, purple, pink and white.
For a real pop of colour, go no further than anemone coronaria which are part of the De Caen group of flowers. With their tall flowering stems, these ones are perfect as cut flowers in your vase and will see you through from late spring into early summer. Even better, this variety delivers colours of rich red, zingy pink, royal purple and soft lilac. It's not hard to see why these are a popular choice!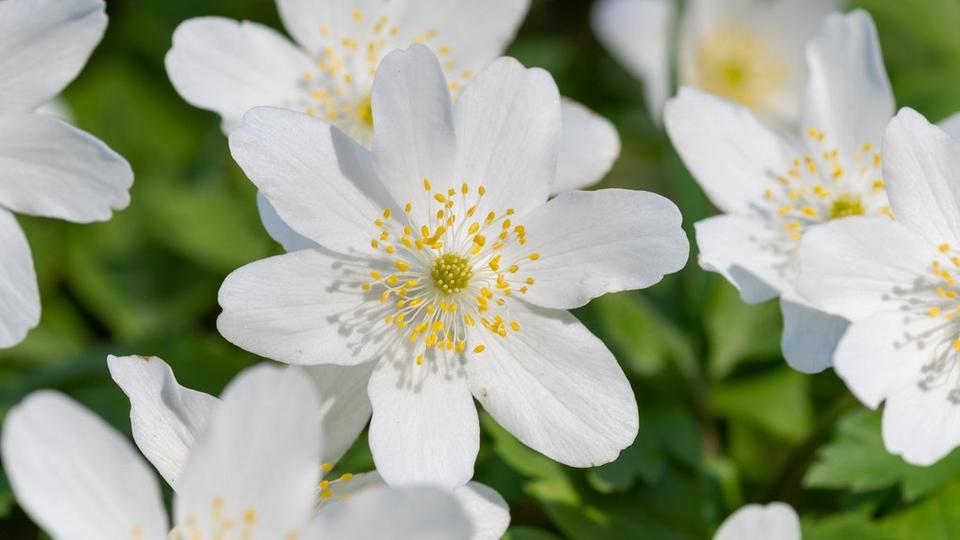 Anemone Nemorosa
'Wood Anemone'
Anemone Blanda
"Winter Windflower"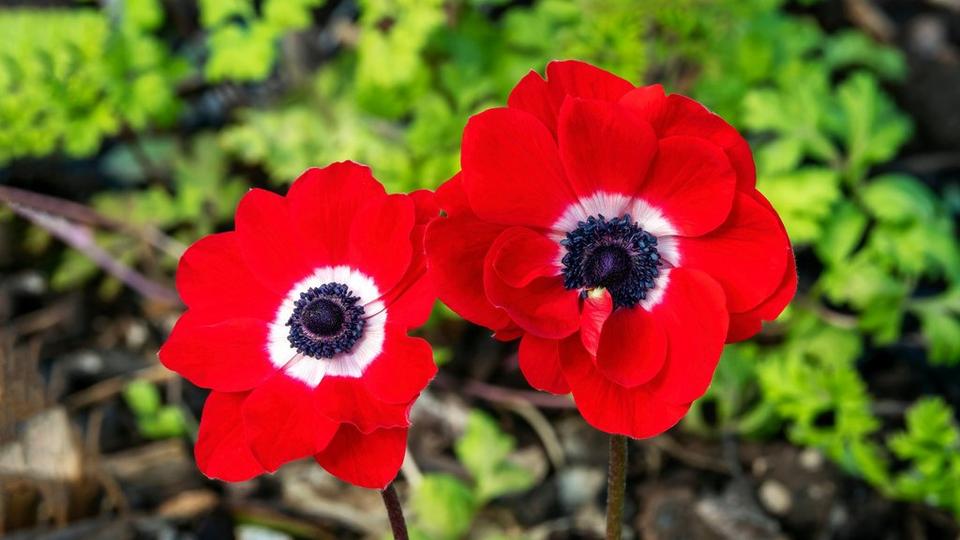 Anemone Coronaria
'Poppy Anemone'
Summer & Autumn Anemones
If you're looking for a variety of this flower that will see you through the summer and autumn months, it has to be the Japanese anemone. Its elegant stems reach 1m in height and you can get them in beautiful shades of white, pink and lilac. Plus, with varieties available in single, semi-double or double flowers, there is plenty of choice to spoil you.
You could go with anemone pavonine which delivers a white flower with a stunning purple centre. Or opt for anemone dainty swan which features semi-double flowers in white with a dark, almost maroon-pink on the back of the petals. Finally, have a look at anemone ellenbank which features dark lavender backs to the petals for a decadent bloom.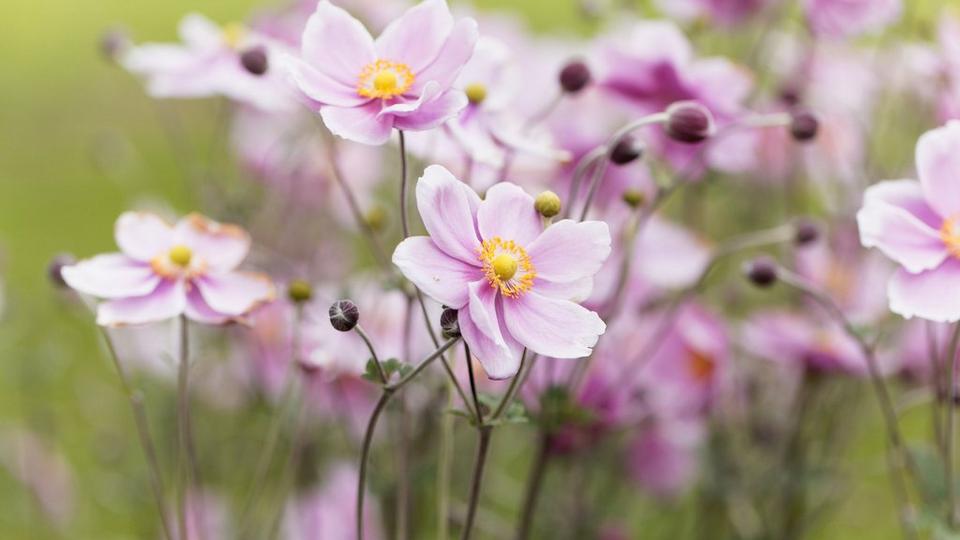 Anemone Hupehensis
'Japanese Anemone'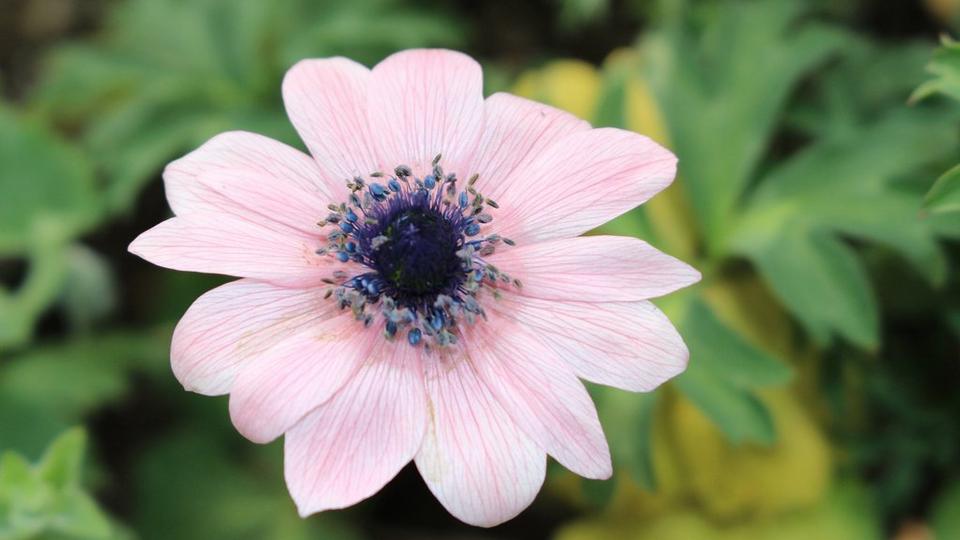 Anemone Pavonine
'Peacock Windflower'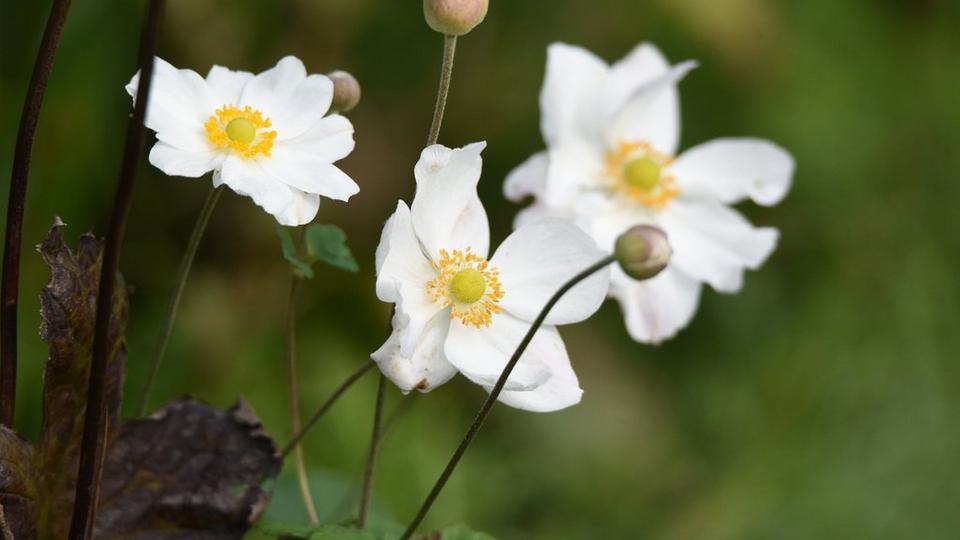 Anemone Dainty Swan
'Dainty Swan Windflower'
Anemone Flower Care
Considering the delicate looks of the anemone flowers, it won't surprise you that these blooms need carefully handling when displaying in a vase.
To keep them looking at their best, trim the stems at an angle using a clean knife or some secateurs - avoid scissors as they can crush the delicate stems. Place into a vase which is tall enough to support the stems and fill with lukewarm or room temperature water. Now, anemones love a good drink, so make sure you keep it topped up and remember to change the water every other day – just to keep everything fresh. Place them in a cool spot and don't let them sit in direct light.
One last point, anemones, a bit like our friends the tulips, will keep growing once you place them in the vase. Make sure you big a vase big enough to support their growth.
Are Anemones Toxic to Pets?
Don't let the anemone's beauty deceive you, this one is not good for humans or pets. It's all down to the fact that they contain protoanemonin which, if eaten, can irritate the skin, mouth and stomach. In small doses, this plant can lead to nausea, vomiting, diarrhoea and low blood pressure. Eaten in large amounts and it can be poisonous and even fatal, although it has been estimated that an adult would need to consume twenty plants for it to cause major problems. We don't recommend testing the theory and probably best to keep it away from young children, your cats and your dogs.