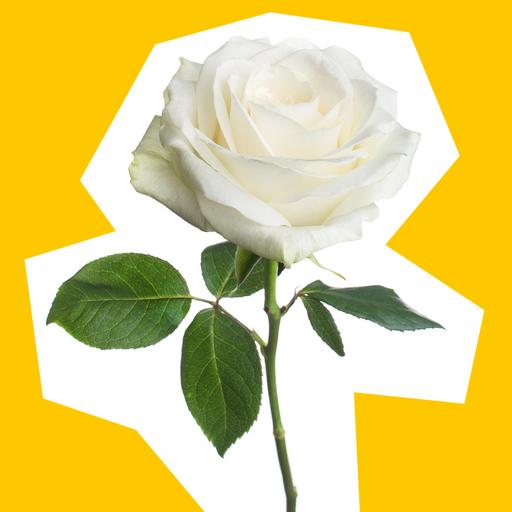 Our favourite
white flowers
5th December, 2023
5th December, 2023
White flowers can contain all types of meaning and emotion, from love, humility and innocence to sympathy for the loss of a loved one.
Whether you're looking to add some serenity to your living room or give a gift of beauty and respect, white flowers are an excellent choice. No matter the occasion, there's the right white flower for you.
The meaning of white flowers
White flowers can have different meanings in different cultures, as well as depending on what type of white flower it is. Whether you're looking for stems to convey sympathy or blossoms for a beautiful new baby, white flowers could be the perfect choice for your bunch.
Innocence
The crispness of the colour white represents a blank canvas, totally unspoiled. That's why white flowers are so often used for baptisms and weddings – to celebrate the innocence and anticipation of a new beginning. In particular, baby's breath is a wonderful white flower to gift on these occasions because it symbolises innocence and everlasting love.
Purity
Just as blushing brides wear white down the aisle to symbolise purity, white flowers represent the same thing. Since as far back as the Victorian era, admirers have sent white flowers to their beloveds to demonstrate the purity of their love for them. If you're on the hunt for the perfect white bouquet for your special day, white roses could be perfect. Roses are the typical flower of love, so carrying a bunch of white petals down the aisle not only matches your dress but symbolises your loyalty to your spouse-to-be.
Sympathy
It's no surprise that white flowers are also used in funerals and memorial services to represent a pure, innocent love for the deceased. Being pale and delicate, they're seen as a respectful flower which symbolises sympathy for the loved ones left behind. The most traditional white flower for the loss of a loved one is the lily, as it represents the rebirth of the soul in heaven. Oriental lilies in particular can symbolise sympathy, while stargazer lilies represent the possibility of eternal life.
Serenity
White is the most neutral colour there is, which invokes a sense of cleanliness and calm. As well as symbolising love and loss, white flowers can also energise a space with their freshness. If you want to create a sense of peace and brightness in your home then an impressive white orchid, a serene peace lily or a bunch of fragrant white flowers like jasmine can illuminate any room.
Popular types of white flowers
Almost every flower comes in a shade of white, ivory or pearl, but some just have that special je ne sais quoi that makes us go ooh la la. Here are some of our favourites.
White Roses
Who doesn't love roses? Whether it's a single white rose given to a lover, a blooming bunch being carried down the aisle, or as part of a festive display to brighten up your house, white roses can be a real showstopper. Let them shine through in a wintery flower arrangement, paired with hemlock, pine and eucalyptus for a bunch that smells as good as it looks.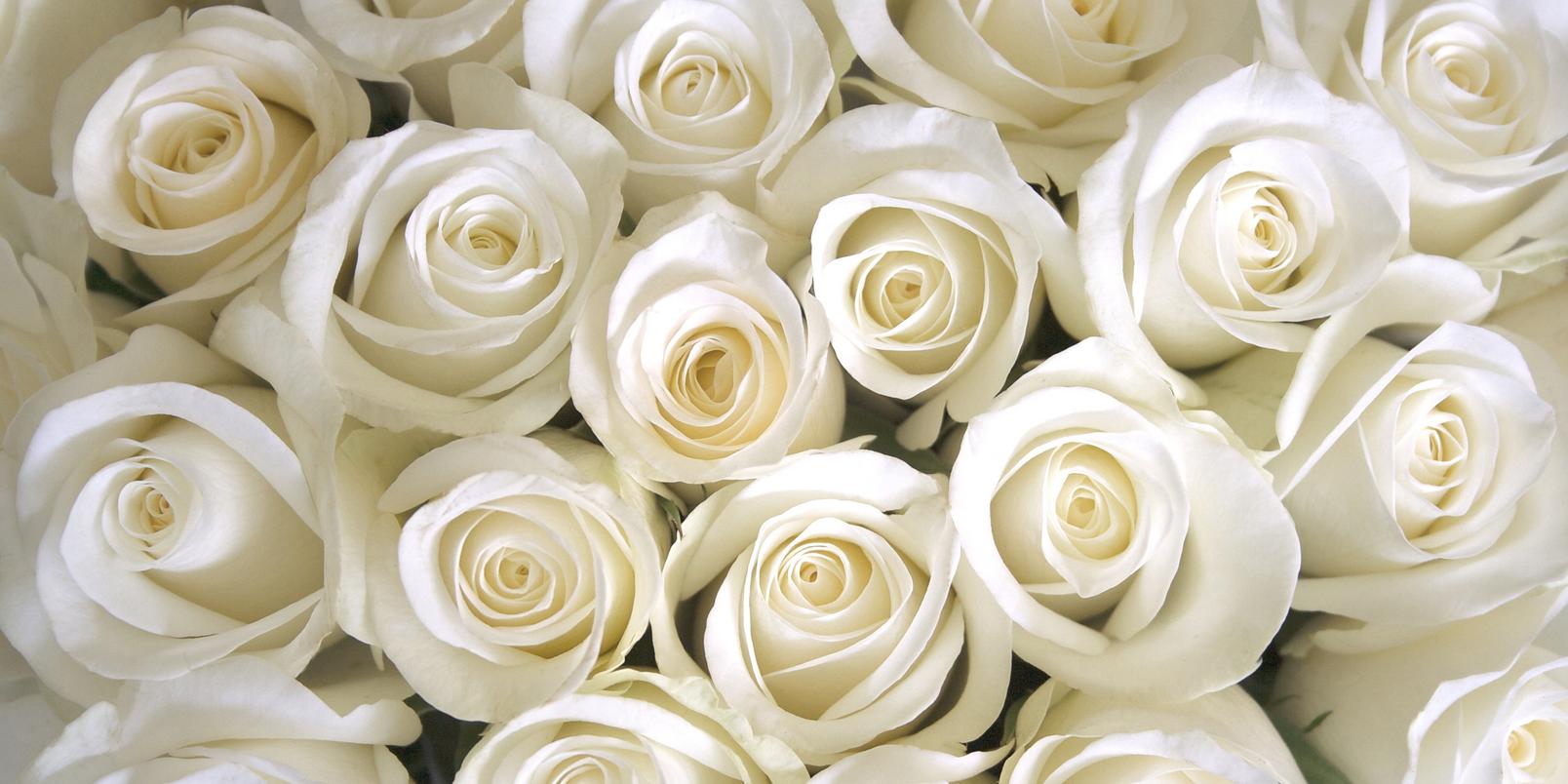 White Lilies
The quintessential white flowers for conveying sympathy, white lilies are both beautiful and respectful. Their refined elegance makes them the natural choice as sympathy flowers, but they also look stunning in their own right. Calla lilies can spruce up even the dingiest of flower beds with their unique petals, while peace lilies are the perfect white flower to choose as a leafy houseplant with an understated blossom.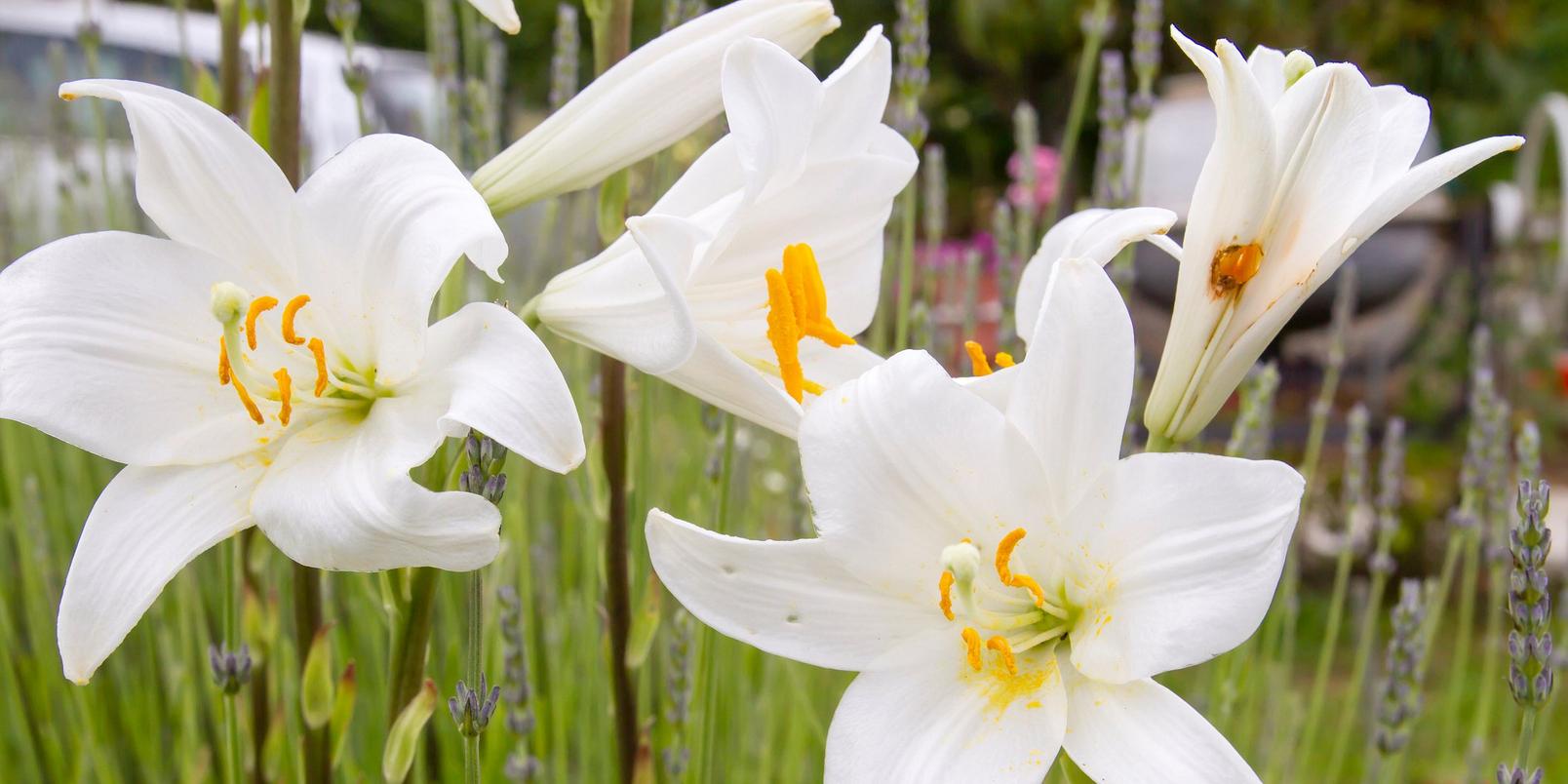 White Tulips
One of the most delicate of all the white spring flowers, white tulips not only bring a sense of joy but also symbolise forgiveness and respect. In the Netherlands, white tulips are often gifted as a wedding flower or as a peace offering after an argument. So, the next time you find yourself regretting a fall-out with your best friend, consider swapping the olive branch for a bunch of white tulips. After all, when it comes to tulips, who are we to argue with the Dutch?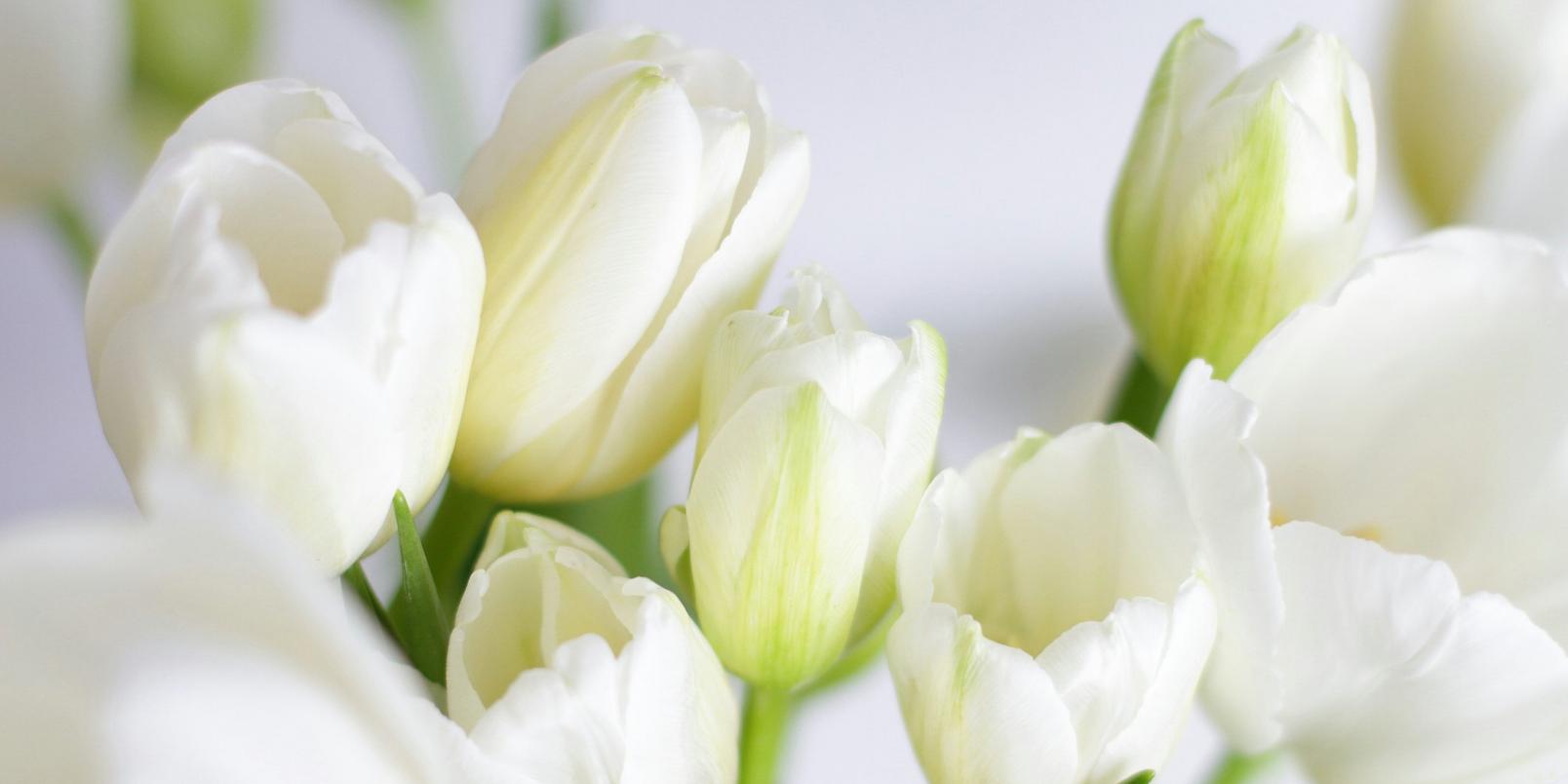 White Hyacinths
If you're looking for a gorgeous white perennial flower to add some elegance to your flowerbeds, white hyacinths are a real gardeners' favourite. With their luscious, long leaves and their signature petal pattern, hyacinths add both height and texture to gardens. The beauty of a white hyacinth is that it adds a pop of crisp freshness, making them perfect when interspersed with other multicoloured hyacinths.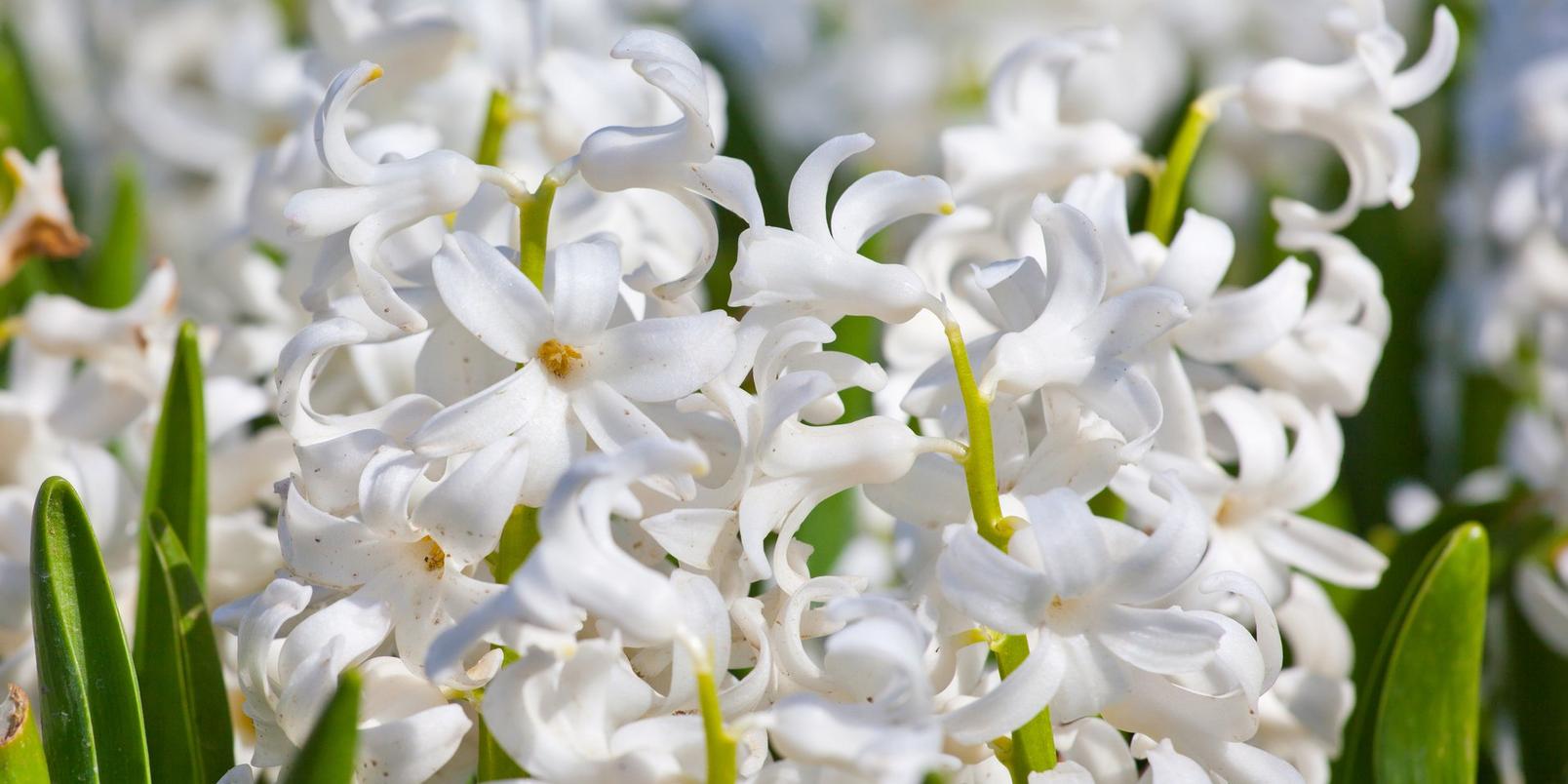 Snowdrops
Snowdrops are probably the most emblematic white spring flowers you can find as they are one of the first to bloom. Since they're such early risers, it's no surprise that they've earned a reputation as symbols of hope, rebirth, new beginnings and the ability to overcome anything that stands in the way. Plus, they only ever blossom in shades of white, making them a universal white flower for all occasions.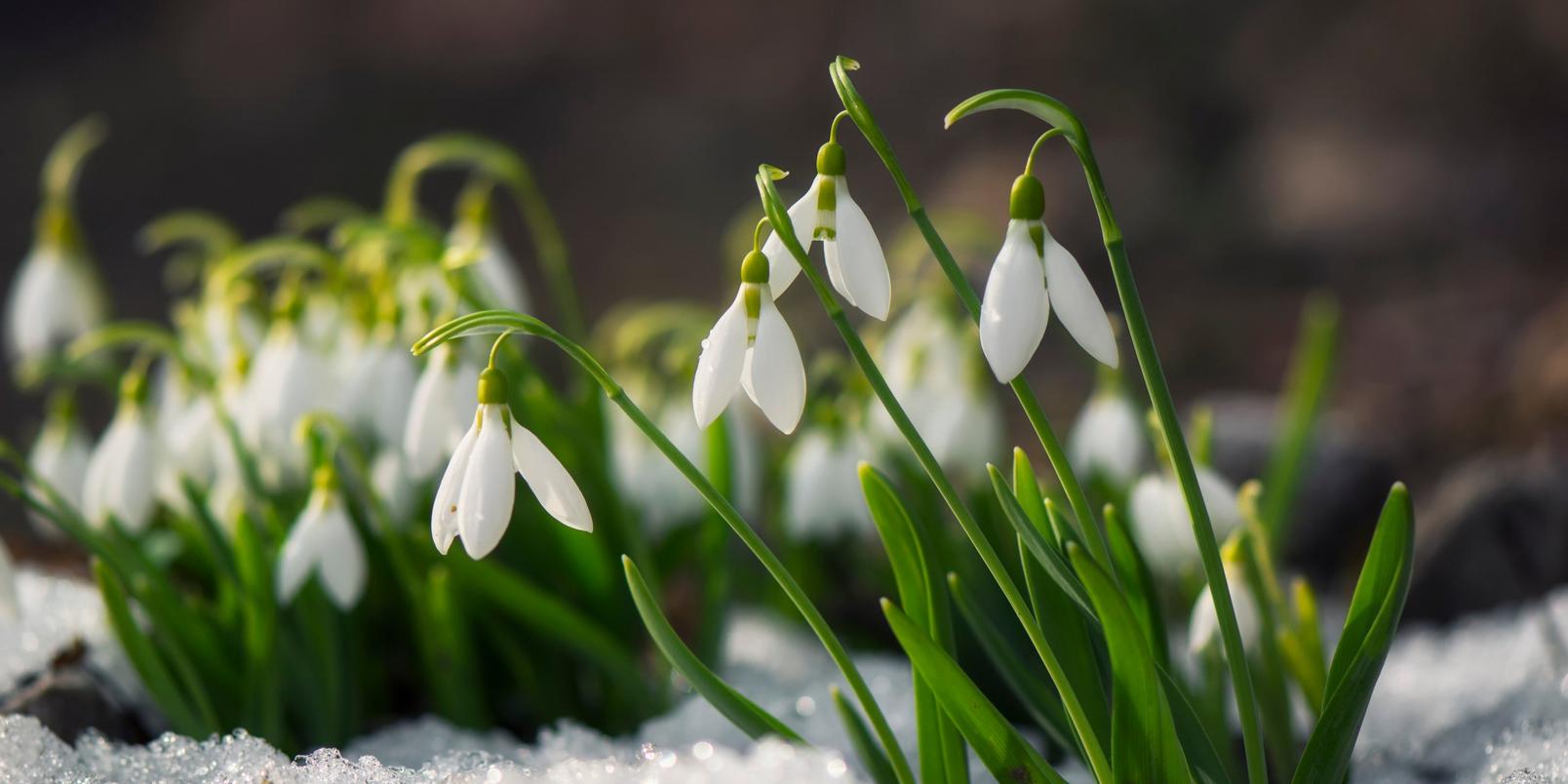 Lily of the Valley
Lily of the Valley might look sweet and innocent, but it also has a dramatic side. On the one hand, a bunch of lilies of the valley can represent a wish of good luck and prosperity for a loved one; they can also symbolise kindness, serenity and love. However, as with other white flowers, they can also symbolise pain and sadness and are commonly used as sympathy flowers. Not only that, but they are incredibly toxic and can lead to vomiting, rashes and pain if ingested – so we suggest keeping them away from anyone with children or pets.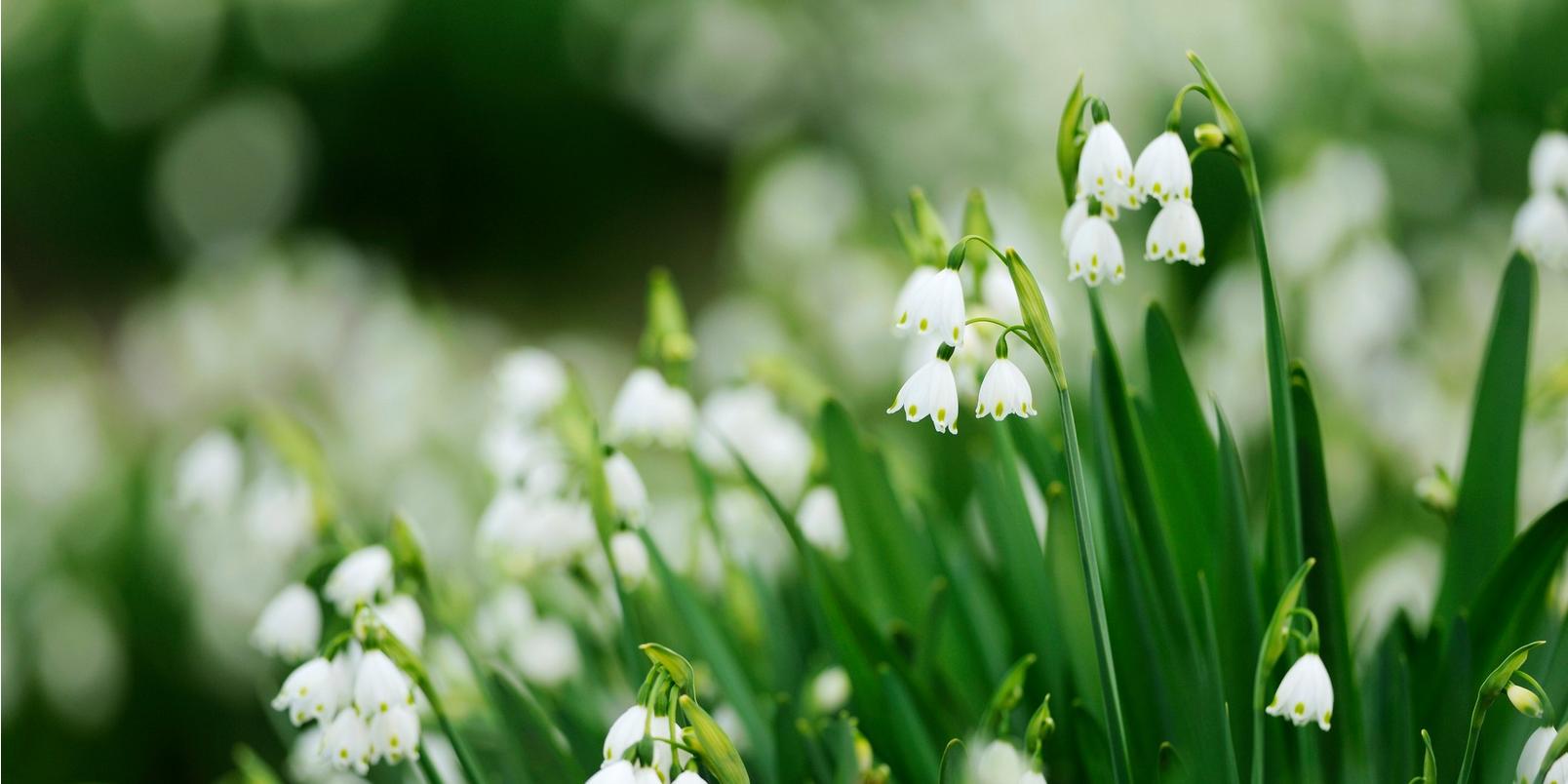 Jasmine
If you're looking for fragrant white flowers, then you need look no further than jasmine. Not only do their petite petals add beauty to whatever space they're in, they also boast one of the most popular fragrances used by the perfume industry. Tiny and unassuming, their dainty blossoms pack a real punch. Better still, jasmine is also a great flower for your wellbeing; its signature scent helping you relax, unwind and drift off into a blissful sleep. So, if you're looking for the perfect present for your frazzled mum or stressed-out bestie, why not give them the gift of a good night's sleep with these fragrant white flowers?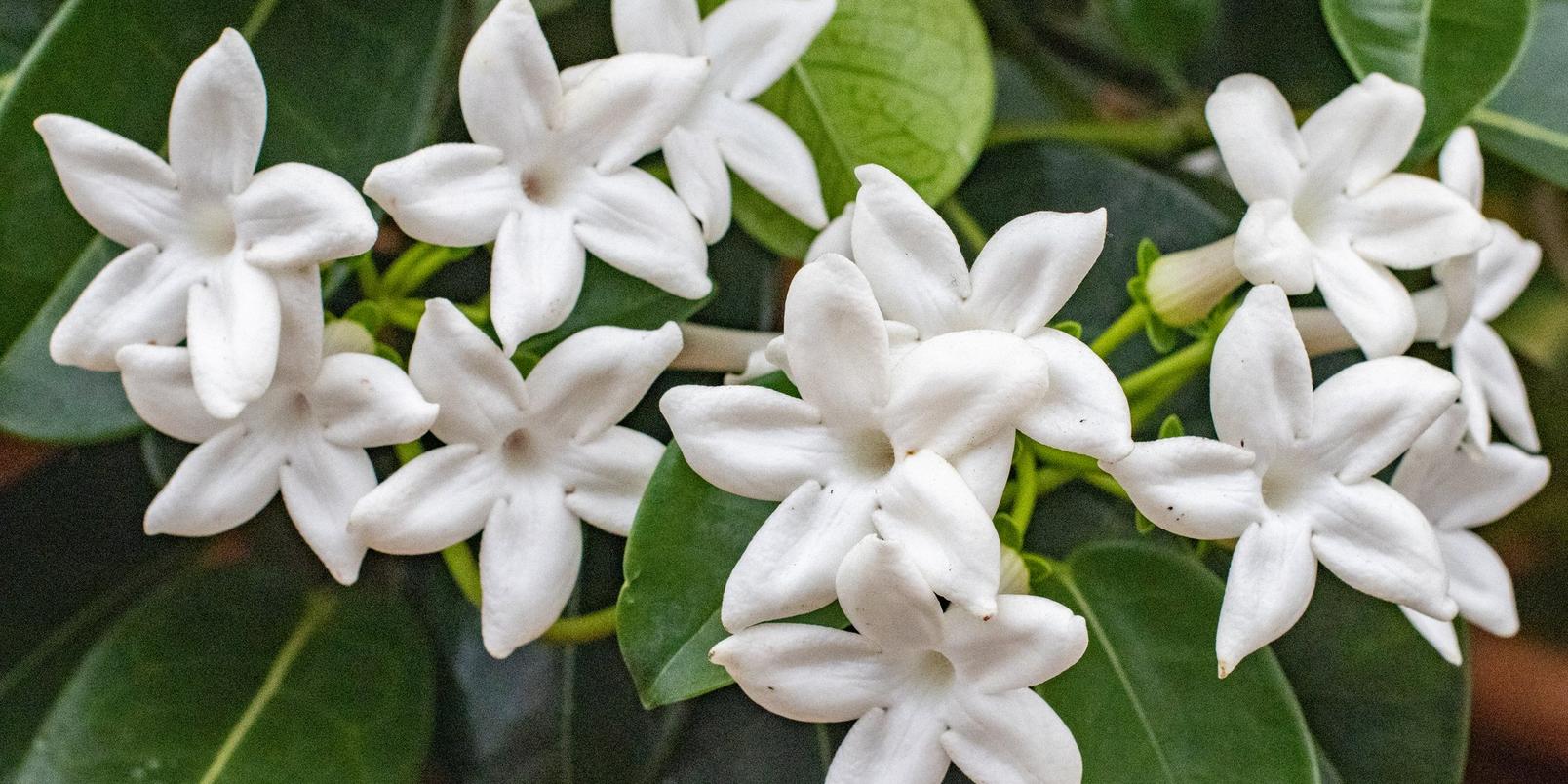 White Carnations
Carnations are always popular to include in a bouquet thanks to their frilly flowers and their vast array of colours. However, we love white carnations for their dreamy pastel hue and the texture they bring to any arrangement. They're modest yet impactful, humbly shining a light on the beauty of the bunch. Plus, as the official flower for January they make a wonderful gift for all your Capricorn friends.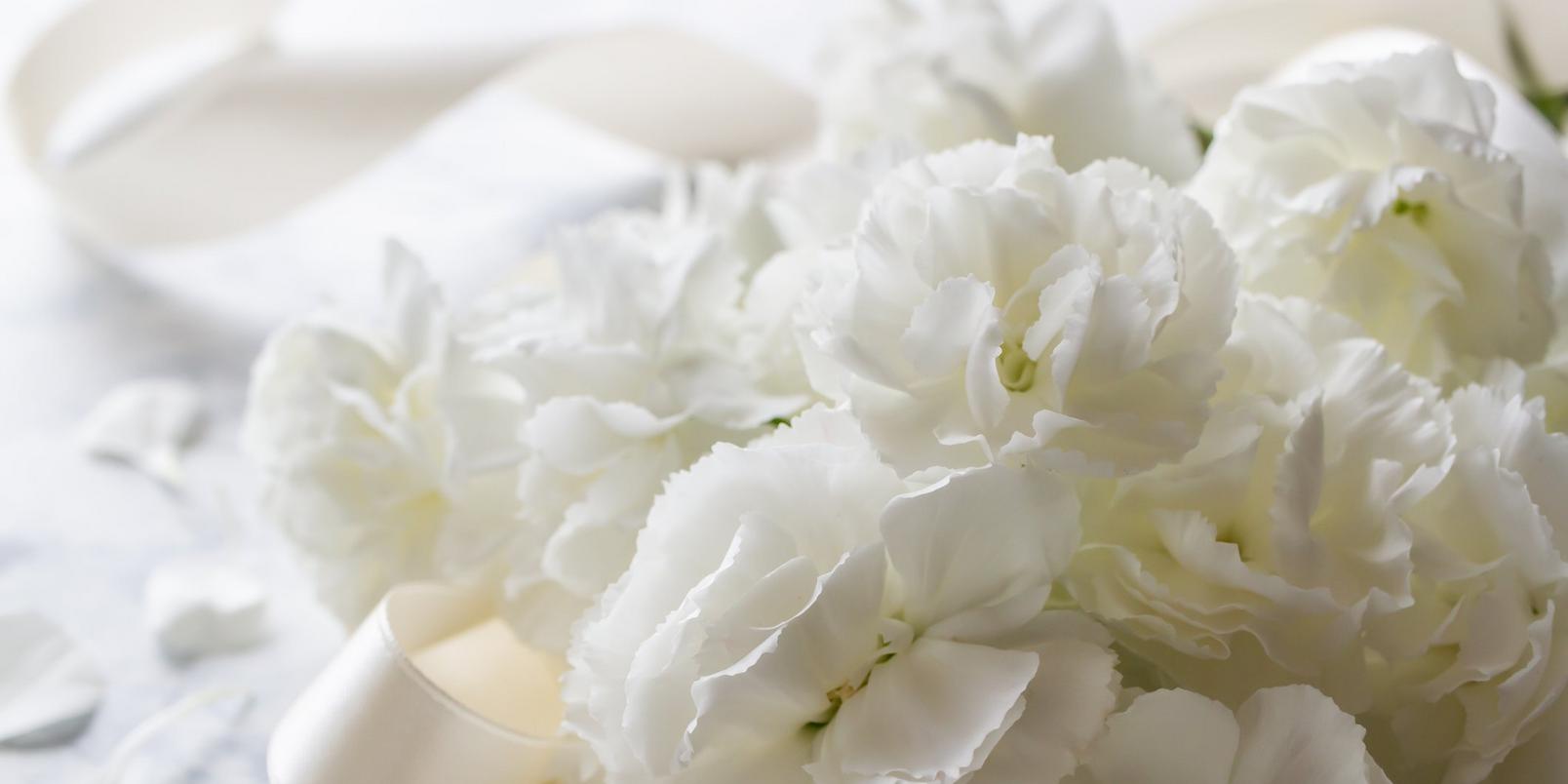 Daisies
The most commonly seen white wildflowers, daisies may be humble but they're certainly not boring. Bringing the purity of other types of white flowers with an added pop of yellow sunshine, these flowers are just as joyful as they are pretty. Whether as part of a summertime bridal bouquet, to welcome a new April arrival, or simply to brighten up the home, you can't go wrong with the simple pleasure of a daisy.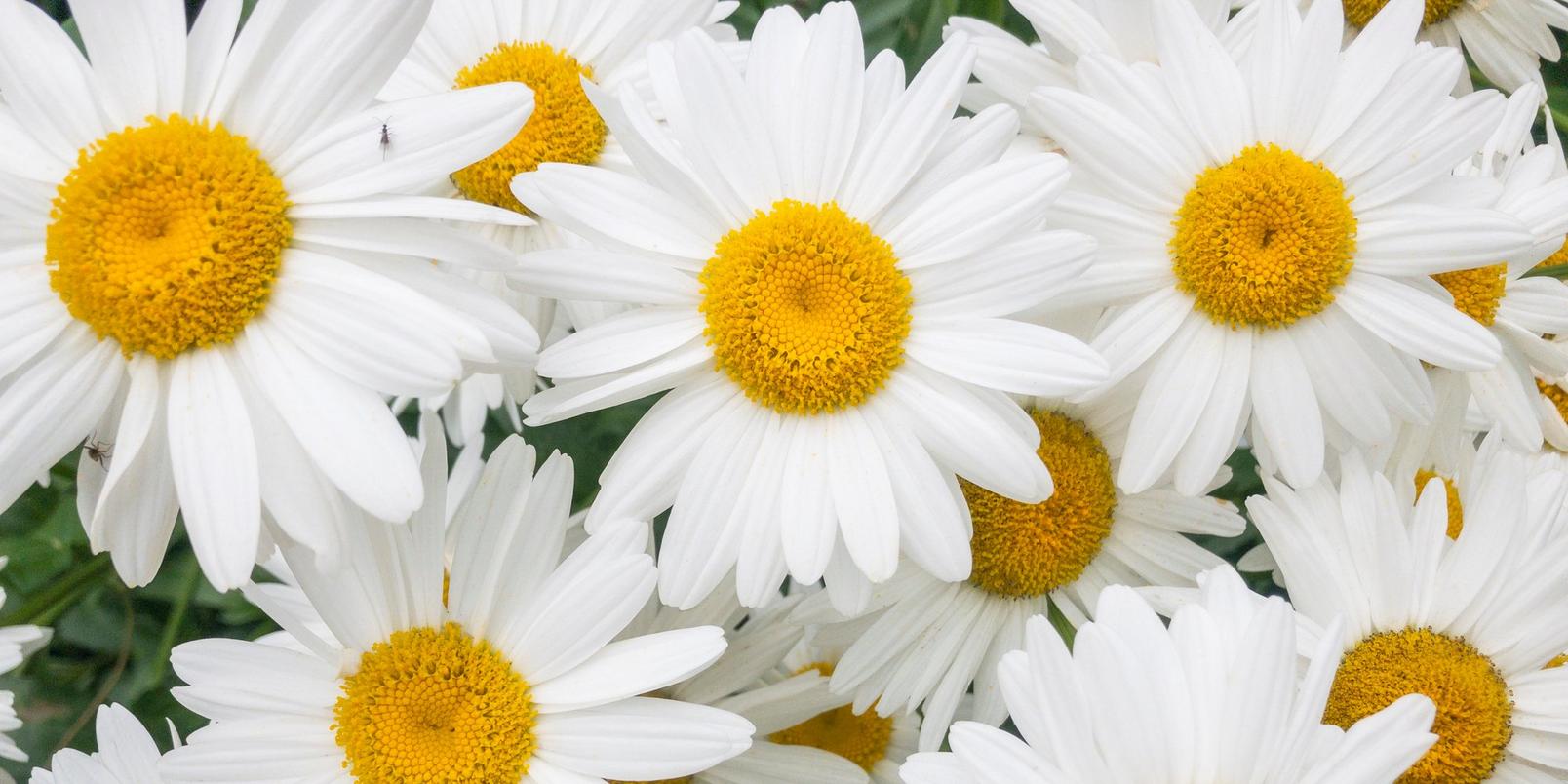 Whatever the occasion, now you know that there's so much more than meets the eye with white flowers.