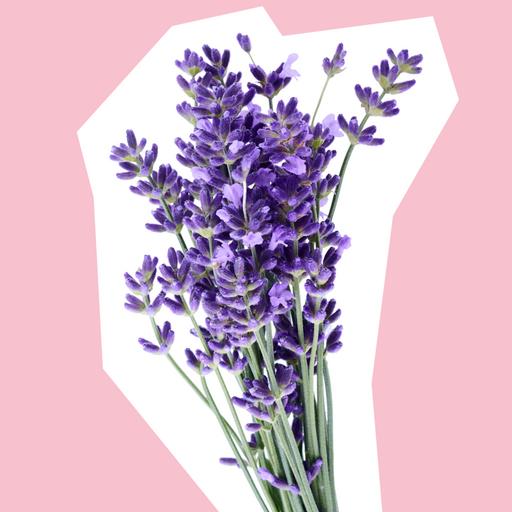 Lavender: Everything
You Need To Know
If you've ever bought a candle or a bottle of perfume, you've probably smelled lavender before. Easily one of the world's most recognisable fragrances, this is one dainty flower that really packs a punch. Used in potpourri, essential oils and even in cooking, lavender is the little floret that could. Nothing beats the sight or smell of fresh lavender – it's definitely one of our favourite purple flowers.
Whether you're in love with lavender or just looking to learn, our definitive guide will teach you everything you need to know about lavender care, lavender varieties and even how to make your own dried lavender.
What does lavender symbolise?
Just like its many uses, lavender also has many meanings. It's no surprise that one of the primary meanings of lavender is calmness – not only thanks to its soothing scent but also its comforting colour. It also represents grace, serenity and devotion. When it's given as a romantic gesture, lavender conveys a meaning of true love and virtue.
Lavender was also considered a sacred flower during the days of Ancient Greece and was often seen in shrines and temples. With purple being the colour associated with royalty, luxury and opulence, it was also revered as a symbol of the upper classes in Ancient Rome.
The origins of lavender's name are shrouded in mystery. Some believe it comes from the Latin word lavare, meaning to wash, while others think it comes from livere, which refers to its blue-ish colour. Both of them make sense, as lavender's calming lilac shade and reputation as a great flower for wellbeing make it a firm favourite in cosmetics.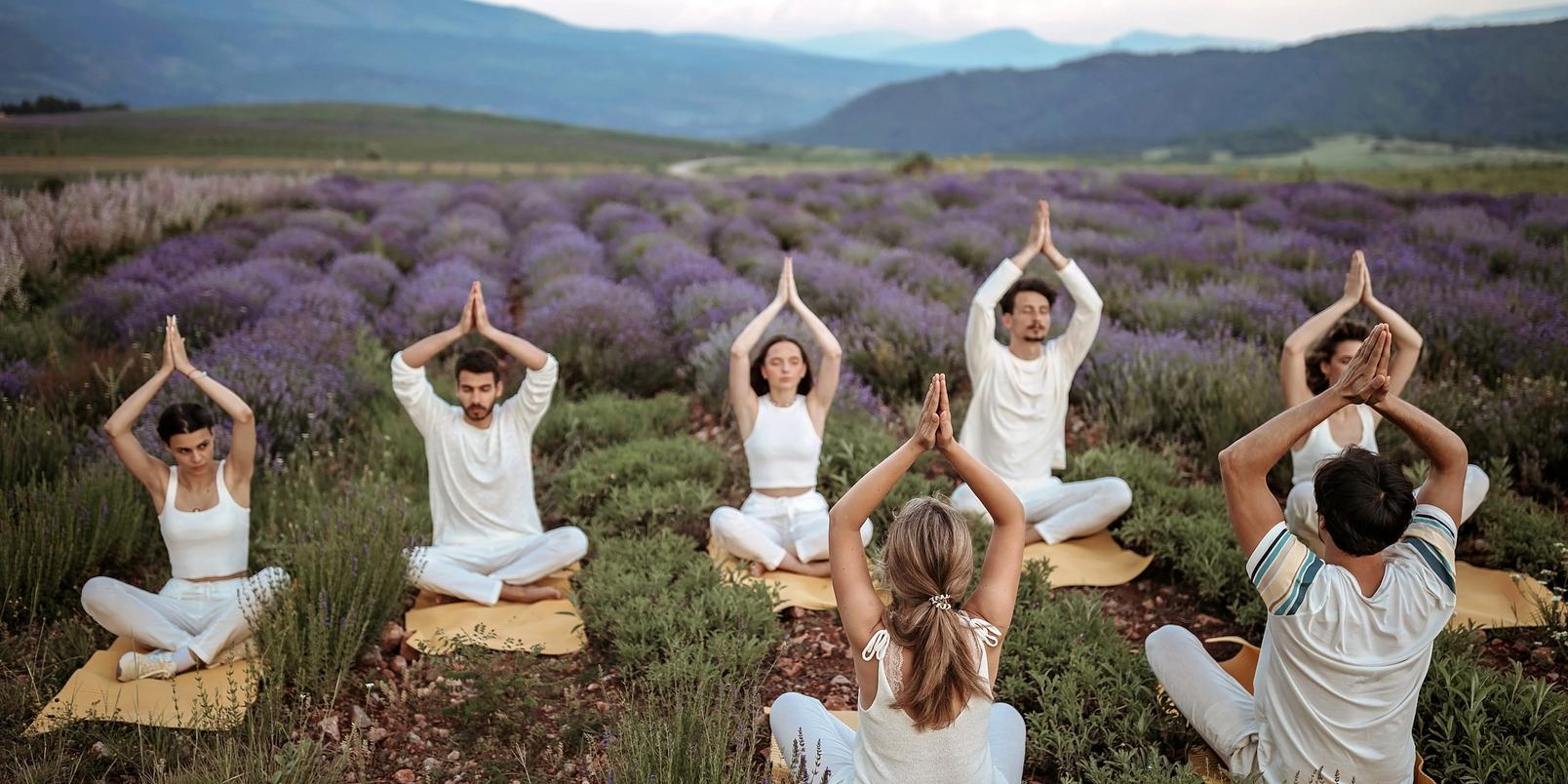 Growing lavender at home
For such an elegant plant, lavender is easy to grow yourself. Don't have the outdoor space? No problem – lavender can thrive indoors too. Not only will you have a gorgeous house plant to brighten up your space, but its aroma will keep your home smelling wonderful. Just make sure to keep it somewhere with a lot of natural light (a south facing windowsill is best) in quick-draining soil. Most importantly of all, don't overwater it!
When does lavender bloom?
As a Mediterranean native, lavender blooms in late spring or early summer – often reaching the peak of its aroma and beauty in August. However, this can depend on the exact type of lavender plant. When lavender blooms, it can keep flowering for anywhere between three weeks and three months, as well as all the way into autumn.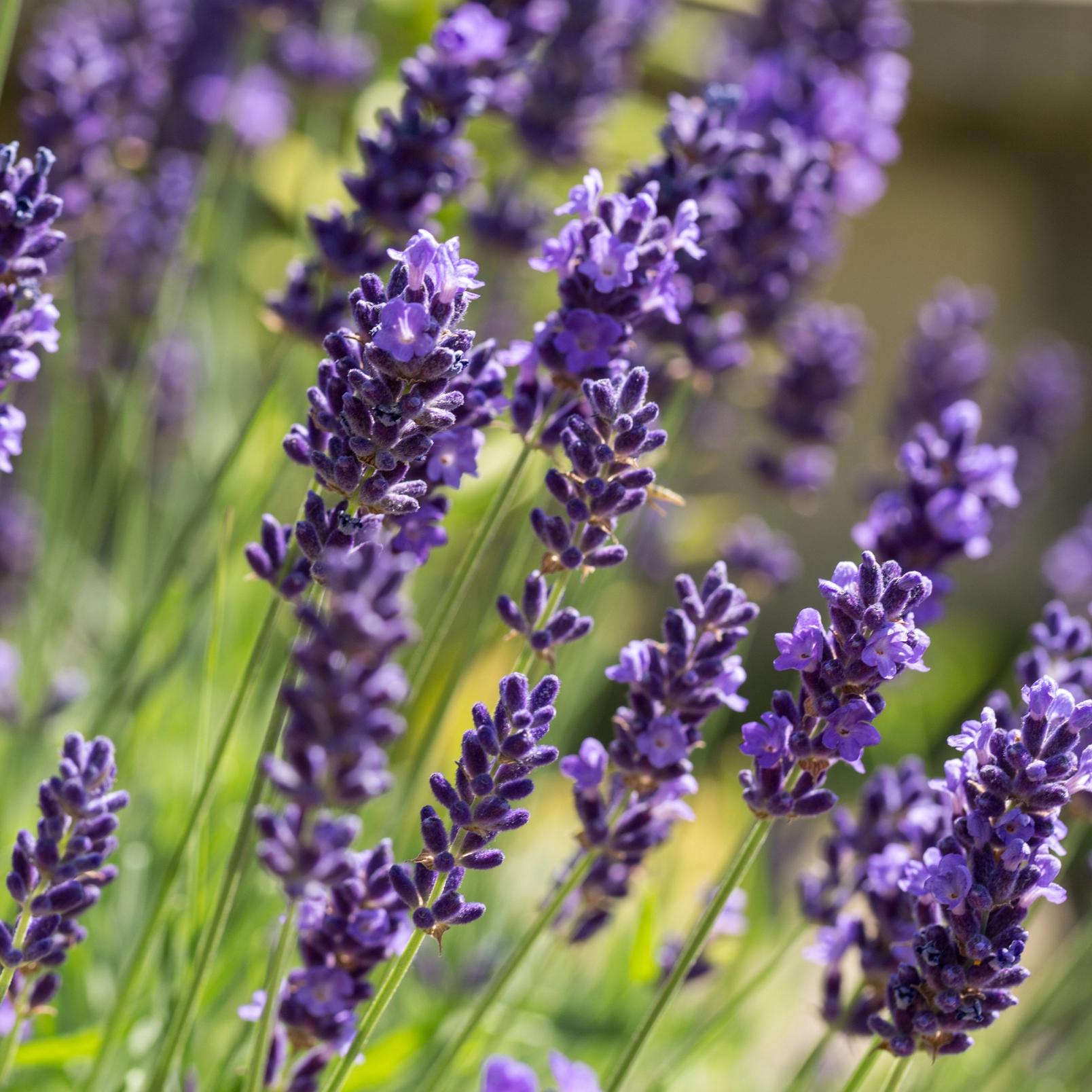 Caring for lavender plants
If you want to enjoy the sweet scent of your luscious lavender plant for years to come, it's important that you follow proper lavender care.
Make sure you water your lavender regularly during its first season. As lavender is a fairly drought-tolerant plant, it shouldn't need as much watering after that (unless of really hot temperatures).

If your lavender plant lives inside your home, don't expose it to excessive central heating during the winter as this could damage the plant and hinder its growth in the spring.

If your lavender is in a pot or container on the patio or windowsill, it will need semi-regular watering during the summer. However, keep it fairly dry during the winter months to help build its tolerance to cold weather and prevent mould.

Be sure to water the soil directly rather than watering the flowers and stems as this could encourage mould and pests.

Don't overwater your lavender plants – they can easily become waterlogged and struggle to recover.

Make sure your lavender has as much natural light as possible. If you're growing indoors or in low lighting, consider investing in a speciality grow light for beautiful blooming.
Different varieties of lavender
There are as many lavender varieties as there are ways to enjoy it. With so many types, it can be difficult to know which is the best one for you. Here's our breakdown of the most common varieties of lavender that you can try for yourself:
French lavender (Lavandula stoechas)
Fresh from the fields of Provence, these sumptuous stems are among the most aromatic and beautiful of all the lavender varieties. They grow in bushy, evergreen shrubs and boast hardy upright stems that flower into dense, dark purple tips with four lilac petals on top.
While these distinctive petals aren't native to the UK, it's possible to grow French lavender on British soil as long as it's well-drained. It also has a slightly sweeter aroma than other lavender varieties. This makes it ideal for candles or for use in cooking, particularly as part of an herbes de provence blend, or as a floral alternative to rosemary in focaccia.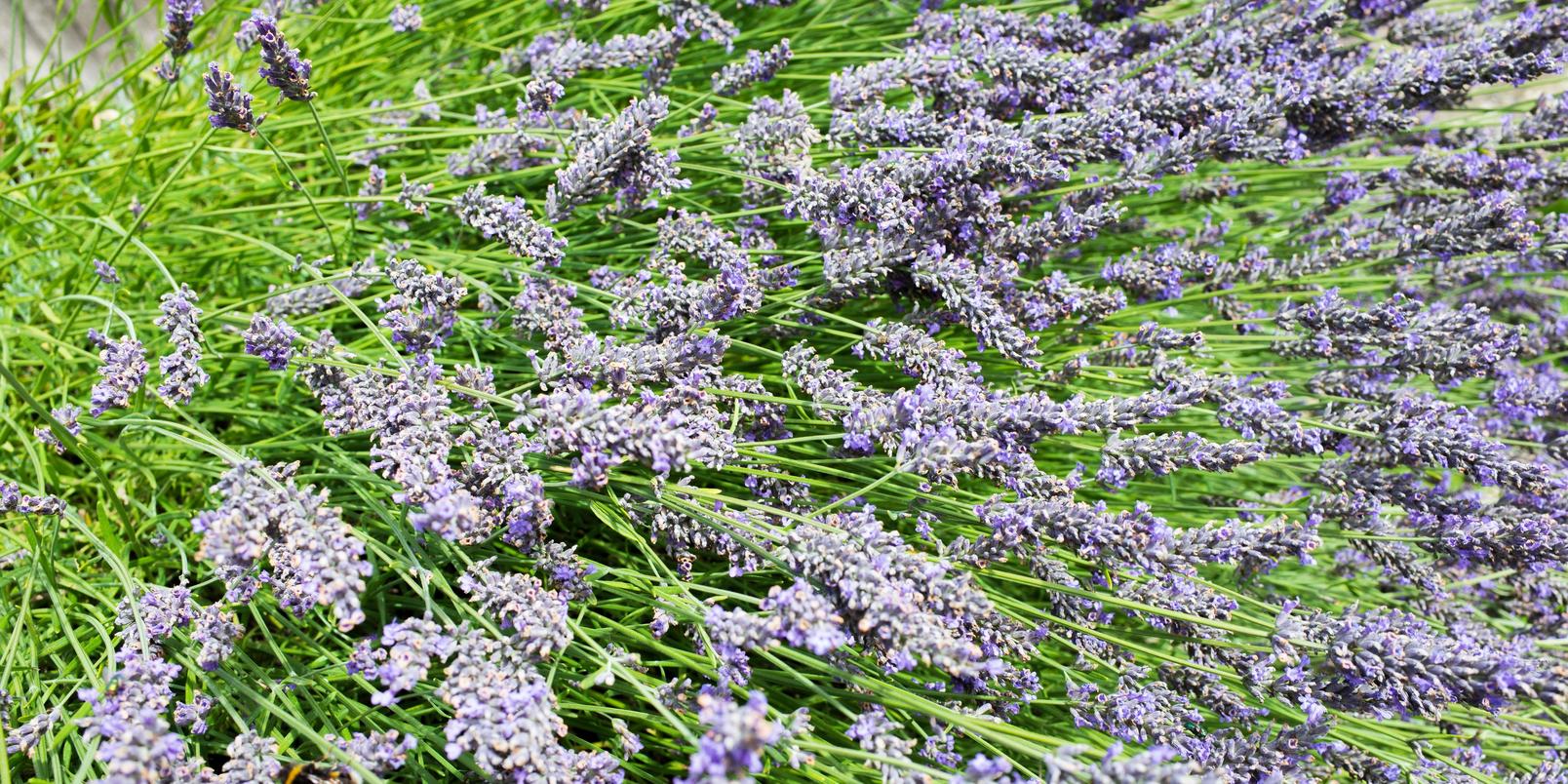 English lavender (Lavandula angustifolia)
Never out of place in a cottage garden or as edging for the vegetable patch, English lavender is the hardiest lavender variety and is especially attractive to bees and butterflies.
English lavender is at home in a wildlife planter because it enhances it with its sweet scent and is also kind to bees – who in turn will be kind to your other plants. Similar to French lavender, it grows in hardy shrubs and boasts silvery-green leaves.
However, its petals are a lot paler in colour – but smell just as wonderful. The aroma is slightly lighter than that of French lavender and more subtle, making it the perfect variety to infuse into butter, sugar and sweet treats.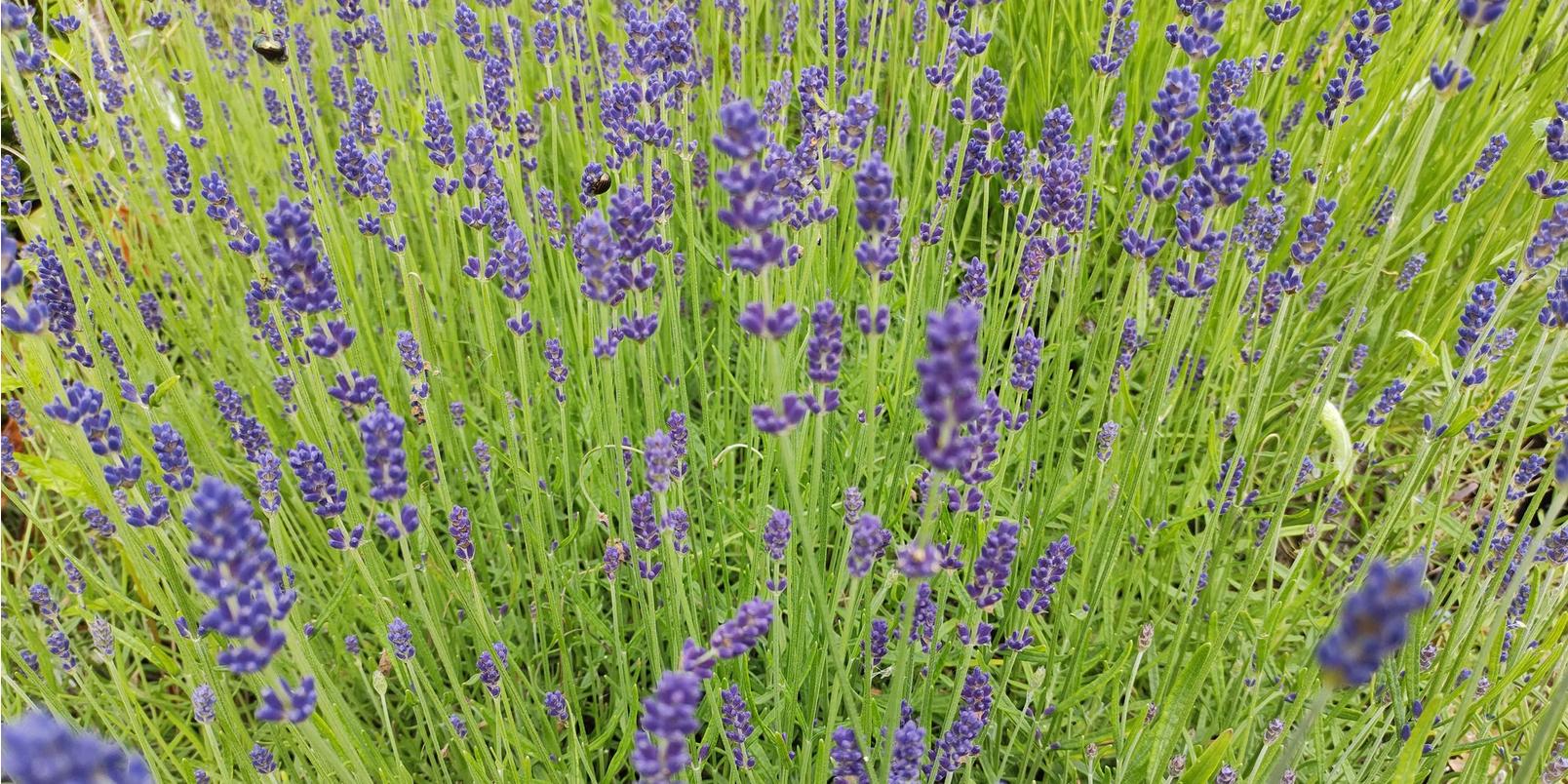 Portuguese lavender (Lavandula latifolia)
Portuguese lavender, as the name may suggest, is native to the Western Mediterranean and Iberian Peninsula. Boasting similar petals and foliage to English lavender, Portuguese lavender can be characterised by its pale lilac flowers and pungent fragrance. It blossoms in late spring through to late summer and thrives in warm, sunny conditions.
Since this variety of lavender has a much stronger aroma than others, it's very popular in cosmetics, bathroom products and perfumes. With such an enticing scent in such dainty petals, it's no wonder Portugal made lavender its national flower.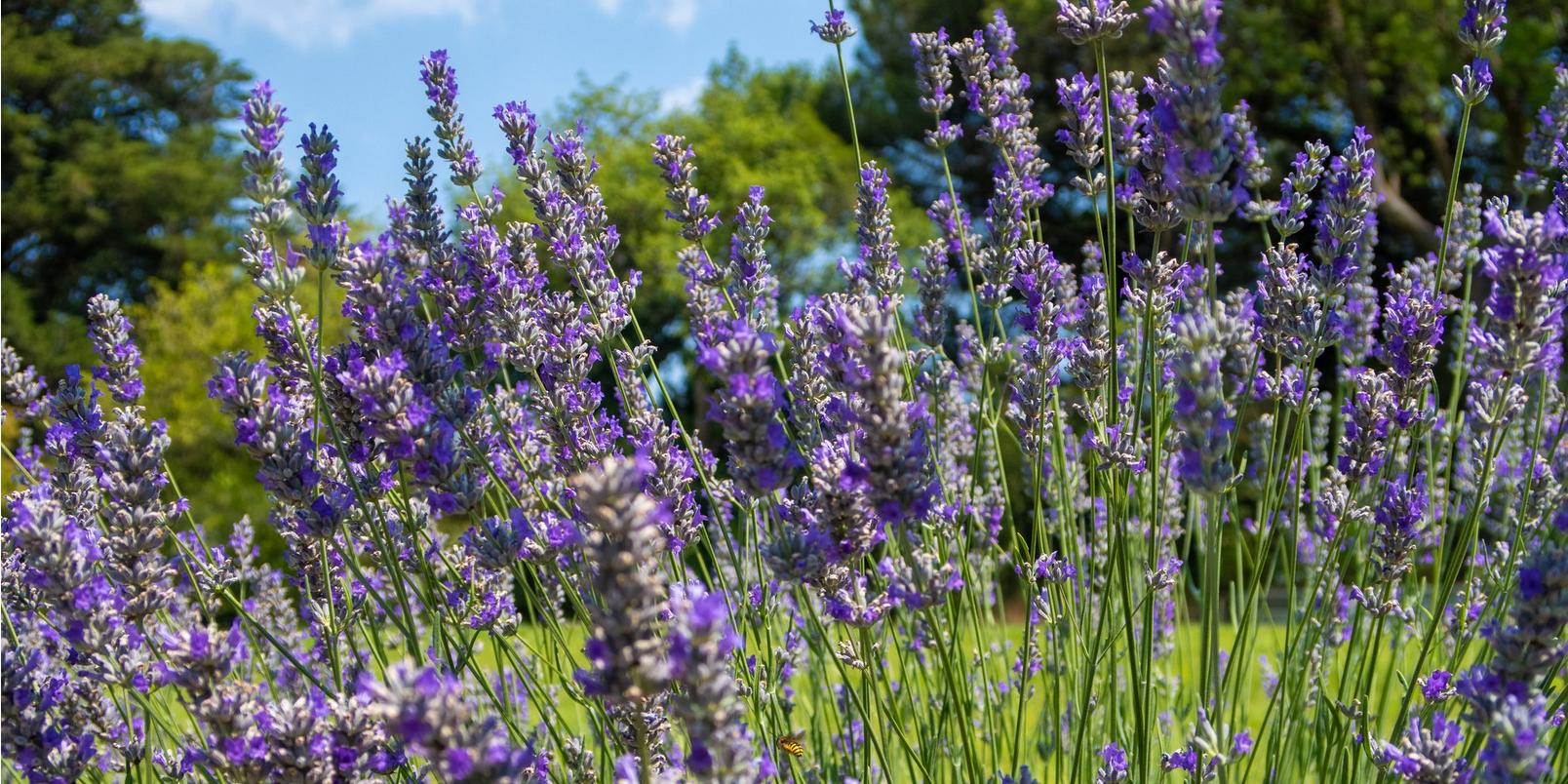 Uses for lavender
Beautiful to look at, delightful to smell, delicious to taste… lavender is one versatile flower! No matter the occasion, there's a whole host of uses for lavender.
Lavender decorations
Dry your flowers as a way to preserve your beautiful sprigs of lavender that you can display in your home. Whether you're recycling an old bouquet that you want to cherish or you want to create your own arrangement of beautiful, dried flowers, lavender is a great choice as it holds its shape and some of its aroma.
If you're the artsy type, create pressed flowers with your lavender sprigs to frame or use in your next crafty project. They look beautiful when incorporated into collages or photo albums to add a touch of rustic French flair to any memory.
Dried lavender
Dried lavender is above all the most versatile form of lavender. Dry and crush your lavender to use as part of your own homemade potpourri to create a signature scent for your home that your guests will adore. For even more freshness, portion your dried lavender into organza bags and use them as dryer sachets, air fresheners, or keep it inside your pillowcase for a restful night's sleep.
Once you have your dried lavender the possibilities are endless. Why not create your own lavender oil? Simply infuse it with the oil of your choice (try olive, avocado or jojoba) and let it sit for four weeks before draining. You'll be able to use this oil in your bath as well as on sore muscles, rashes, burns and bug bites. Take it one step further and mix your dried lavender with Epsom salts to create your own bath salt mixture.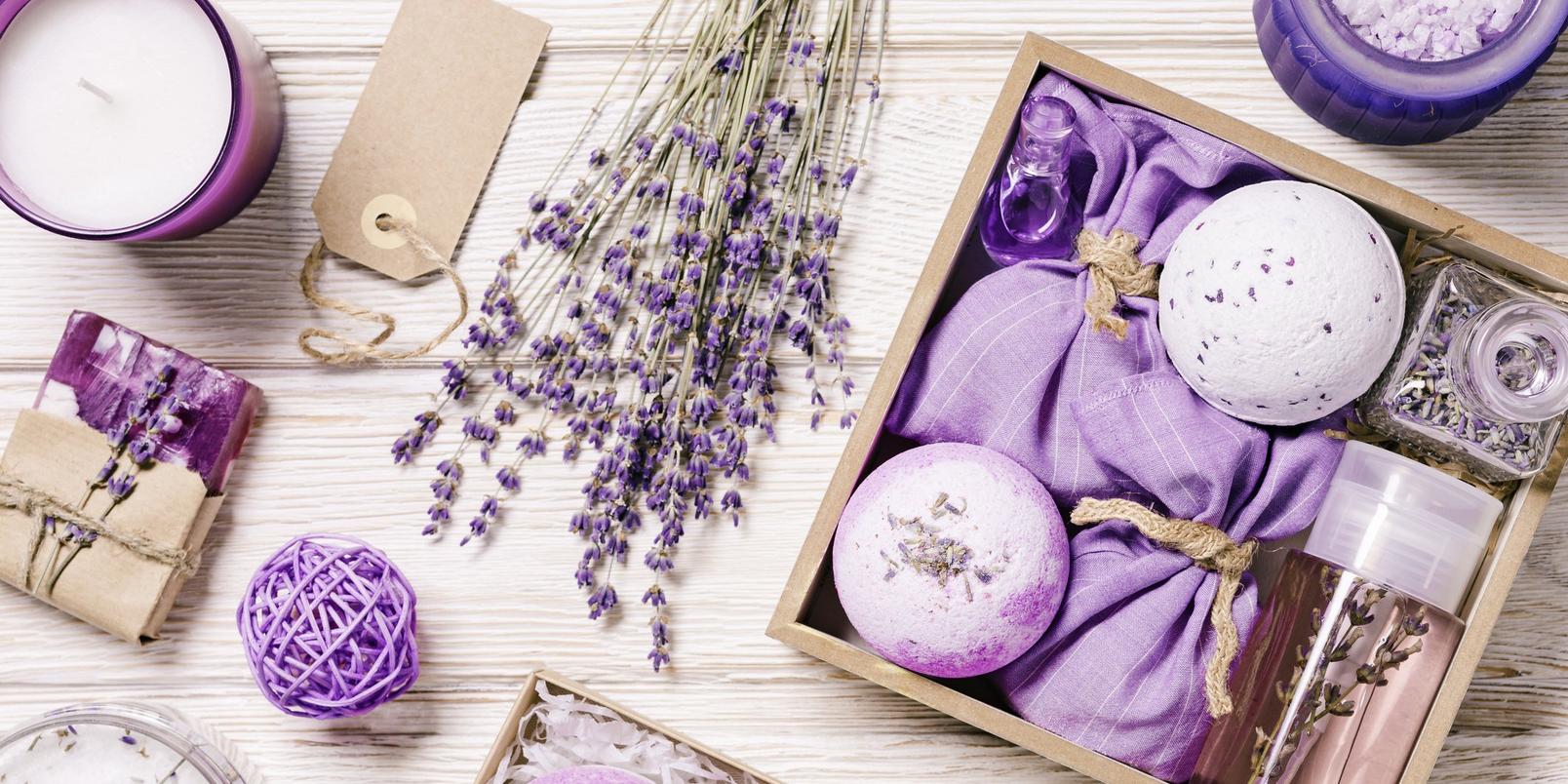 Edible lavender
Lavender is an edible flower and can be used in loads of different creative and culinary ways. Why not create your own dried herb blend using lavender to add some aromatic floral notes to rich stews? You can even incorporate it into salt rubs for a hint of lavender in your seasoning.
If you have a sweet tooth, make your own lavender sugar, lavender honey, or crystallise lavender blossoms as cake decoration. Put a grown-up twist on it and infuse vodka with lavender to add some floral fusion to your next happy hour.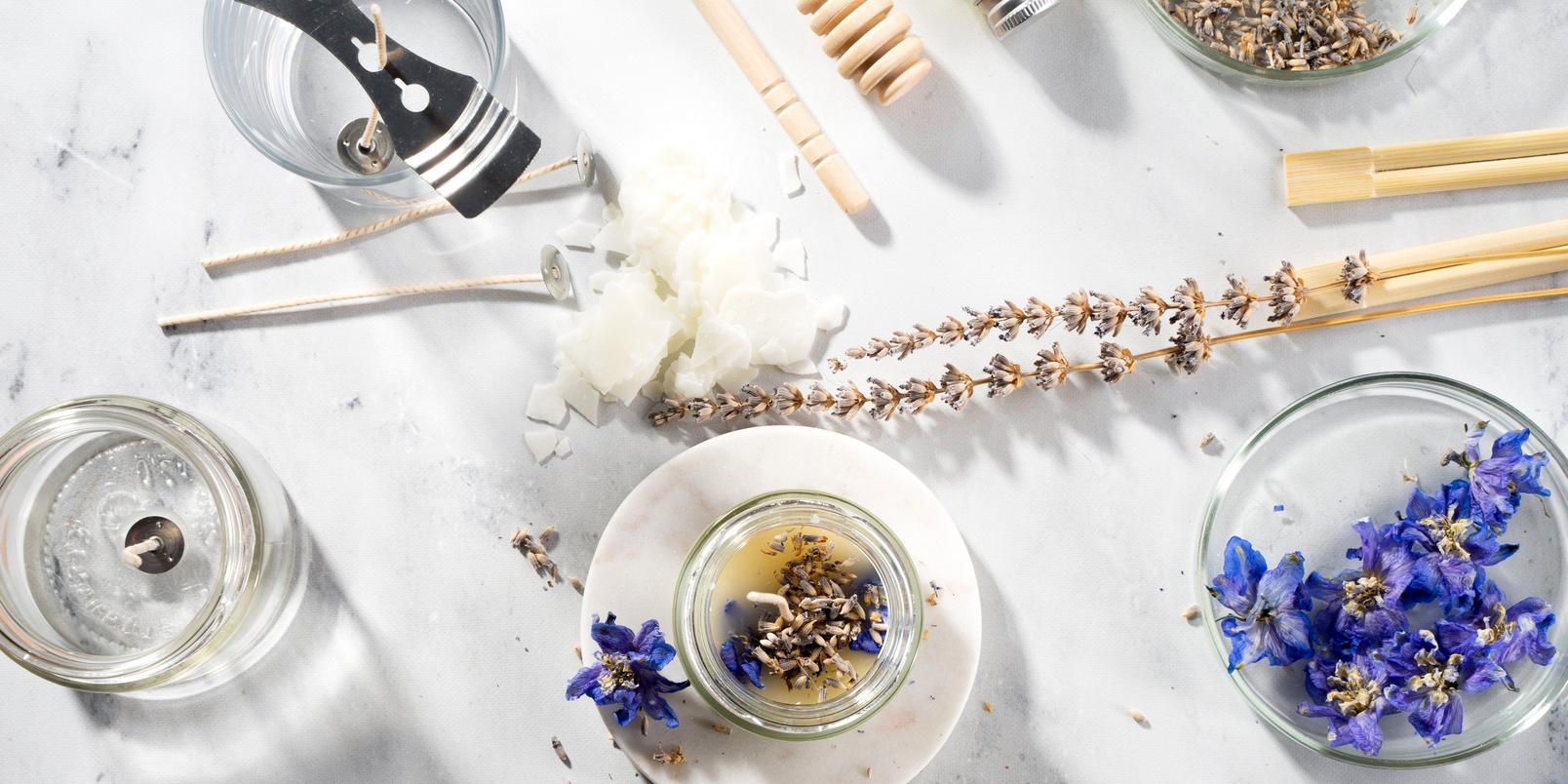 Is lavender safe for pets?
Lavender is a sight to behold and the smell is enticing, but it's not safe for dogs or cats. If lavender is ingested by your pet it can lead to vomiting and a loss of appetite. This is because of the trace amounts of linalool in the flower which is unsafe for pets.
While in small doses, exposure to lavender shouldn't cause harm to your pets, and may even help to relieve stress and anxiety. However lavender poisoning is a possibility so make sure they can't ingest any by keeping them out of reach.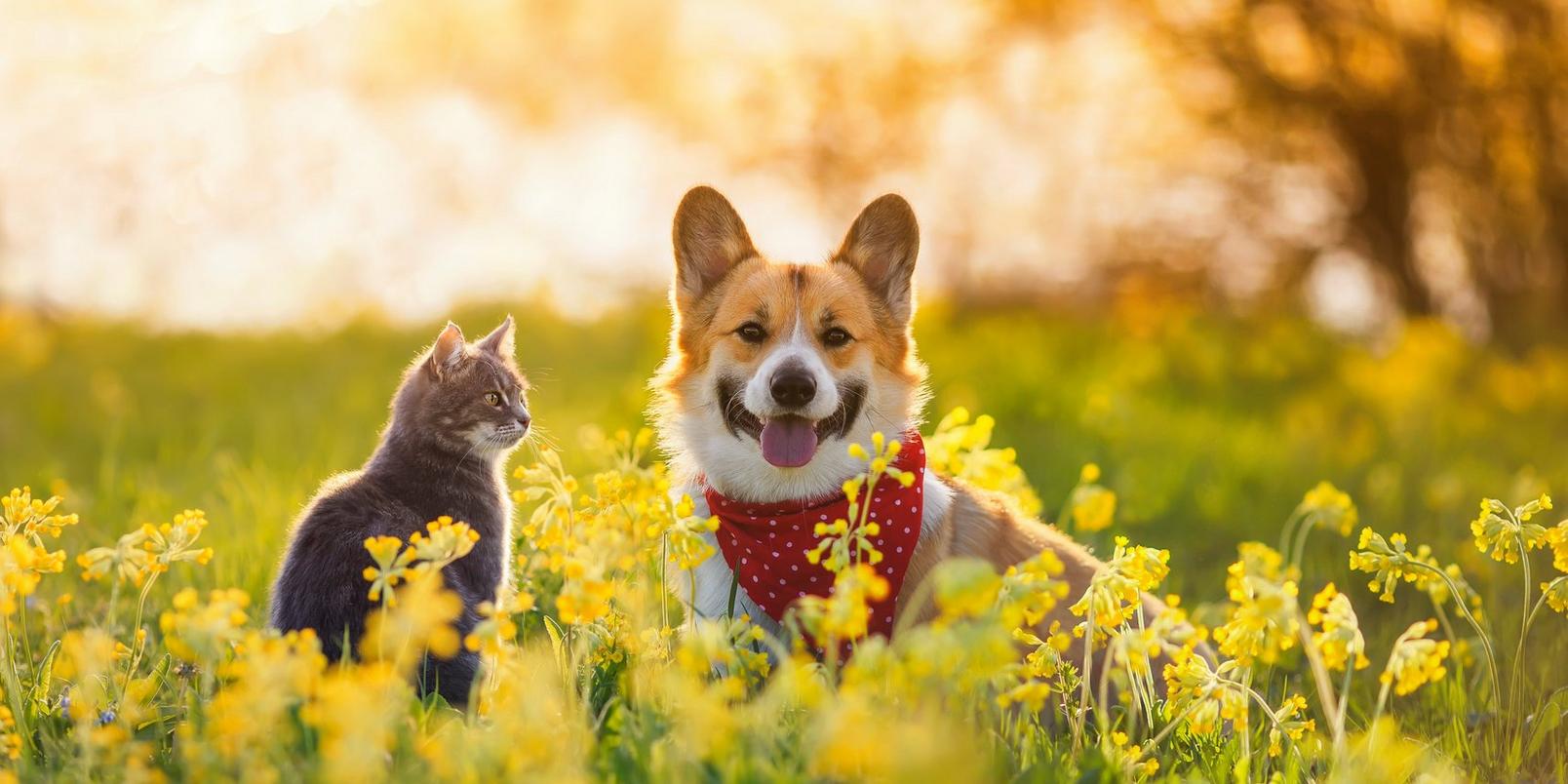 Indoors or outdoors, in your bath or in your baking, lavender is one of the most aromatic, beautiful and versatile plants going. Now you know exactly how to use it and how to care for it, there's no reason not to get some lavender in your life.