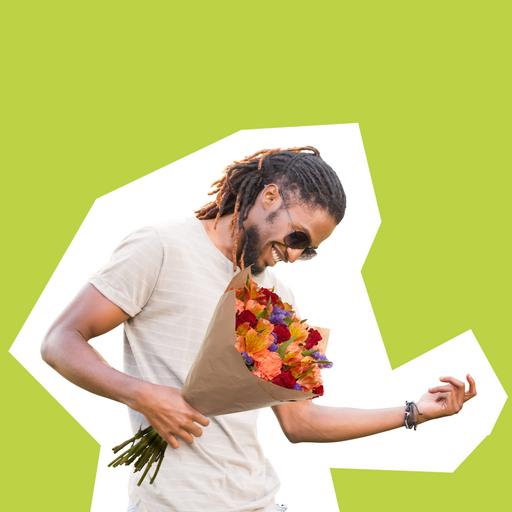 Whenever it's a birthday for your female friends, or you're celebrating Mother's Day, or you just want to cheer someone up, it's almost a given that we'll send some flowers. Whatever the occasion, flowers usually top the list for the best gifts for women.
But somehow, we don't take the same approach with the men in our life. Who says it's only us girls who get all the fun by receiving a beautiful bouquet? I mean, they are guaranteed to deliver a smile to your face, so why not extend that happiness to our husband, boyfriend or even our dear old dad?
Men seem to agree. A few years ago, research was undertaken and over 5,000 consumers aged between 18 and 70 across the Netherlands, Germany, UK and France were asked about their thoughts on flowers. A staggering 41% of men like to be presented with a bunch of flowers from a woman. Take it even further and 22% of men buy flowers for themselves at least once a month.
Not only that, but almost half the respondents in the research thought the notion that flowers are only for women was old-fashioned. It seems obvious to us that it's time to break the taboo and buy flowers for the special man in our life.

Best Flowers for Men
Are you ready to send some flowers to your uncle, brother or male best friend? If this is the first time you're sending them a bouquet, you might want to ease them in gently. Pick some blooms that suit them – from those who love the classics, to someone who channels their inner Laurence Llewelyn-Bowen, there's a flower for every man.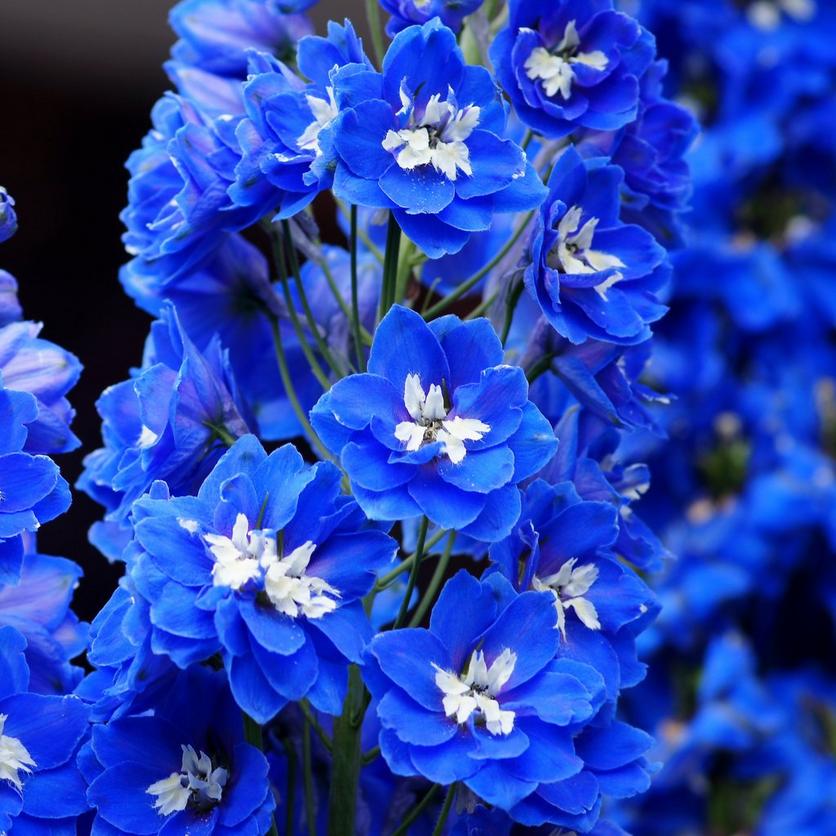 Let's start with the colour. If this is a bouquet for your grandad or dad, you might want to stick with the traditional colour of blue. Go with the favourite bloom of King Charles and pick up some dramatic delphiniums, or mix it up something like iris paired with agapanthus or eryngium.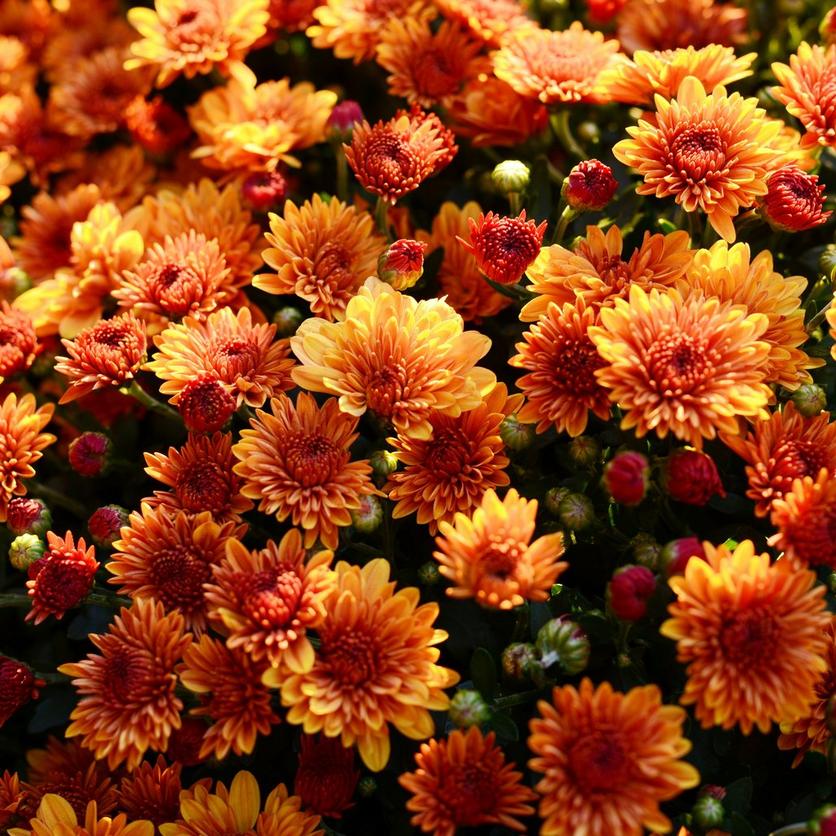 If you're picking flowers for a younger male, like your partner or son, you could choose a bunch that is as colourful as the shirts he wears. Add a pop of colour to his day with something in a rich magenta pink such as ranunculus, or consider orange chrysanthemums or purple tulips.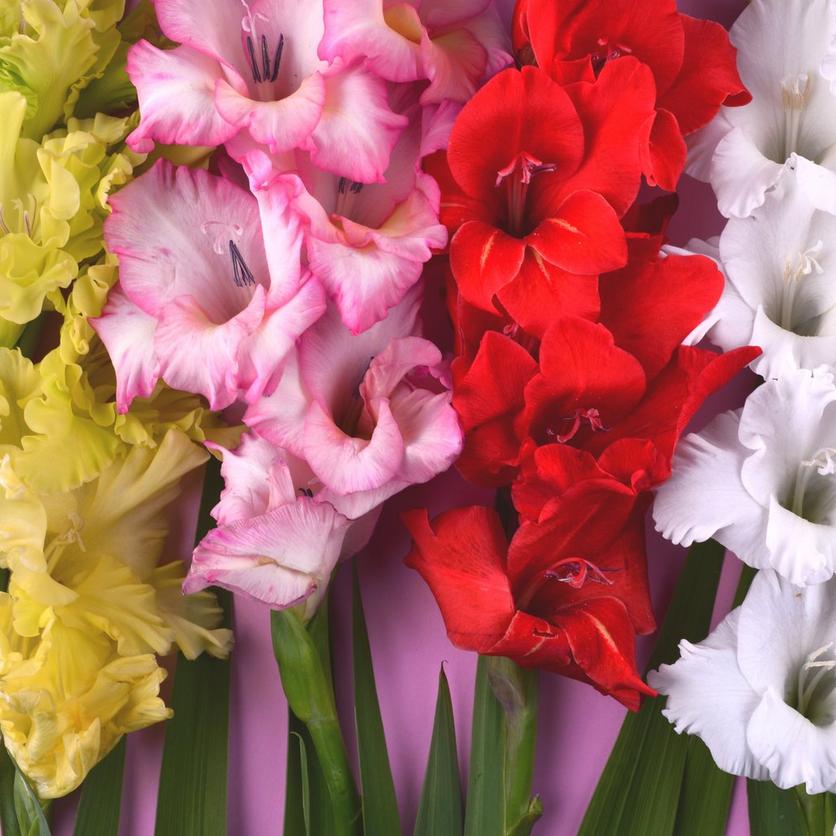 If you need some flowers for a best friend or your brother, why not go with a statement look that matches his personality? For the king of drama, you can't get better than some protea. Other great choices include gladioli, sunflowers or for something a little softer, go with a fluffy hydrangea.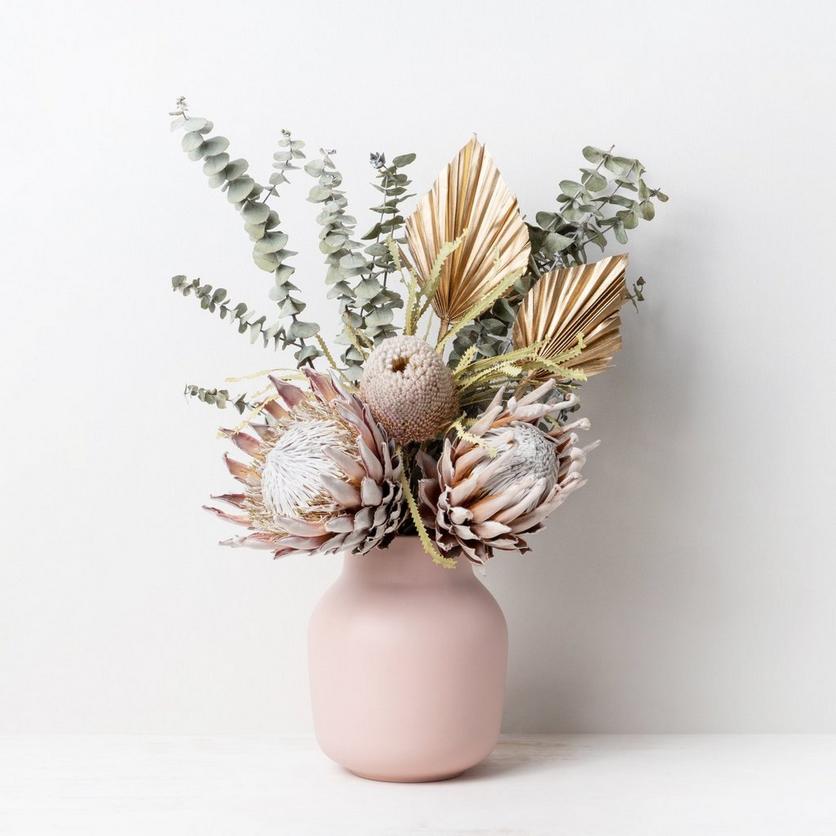 Don't think they'll be up to keeping them alive? Our flowers come with a 7 day freshness guarantee, even with the most novice flower care. But if they're out all the time or just about manage to look after themselves, choose a selection of dried flowers, that way you can still give them a boost of flower power.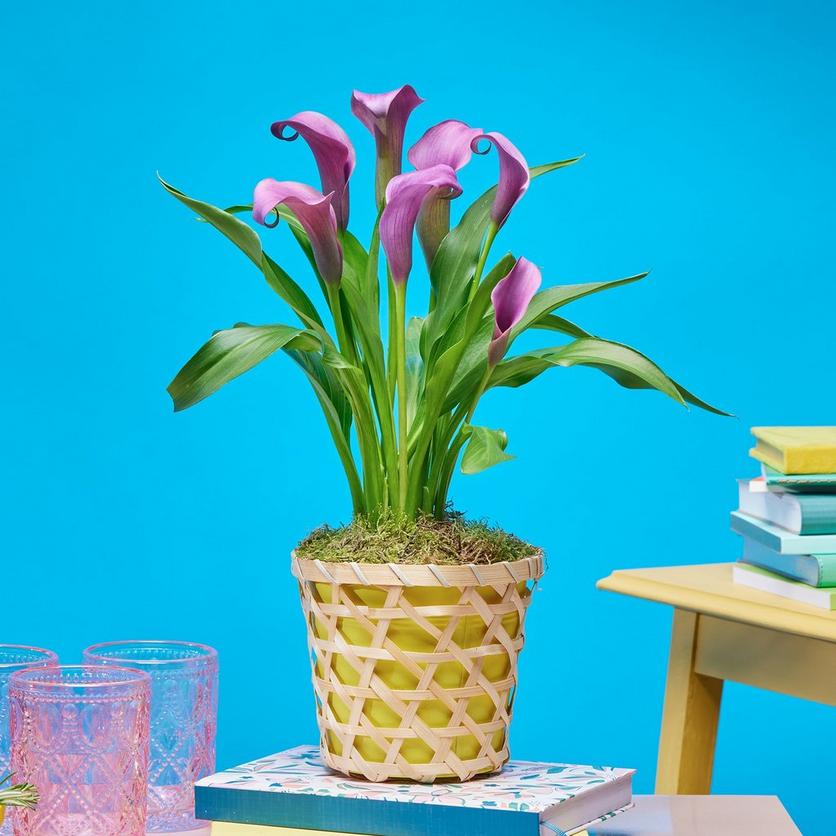 Still not convinced your man will be wooed by flowers? Consider sending them a flowering houseplant instead. It even arrives in its very own pot so all they need to do is unbox, give it a quick drink and pop it pride of place.
Birthday Flowers for Men
Now, on to birthdays. The best place to begin is with a bouquet filled with their birth month flower – these are flowers dedicated to each month. You may not be surprised to find they are the ones you'll most likely see growing in your garden at that time of year.
Take it one step further and choose flowers that deliver a certain message. Flowers are said to symbolise different emotions. If you were to give someone a bouquet of stocks, it represents a happy life, but if you go with gerbera daisies, you are said to wish someone loads of happiness. Whether you're saying 'happy birthday' with extra love, or sending them birthday wishes from afar, you can find the flower which means the most. Finish it off with the perfect birthday card message and it'll be a really thoughtful gift.
If they're celebrating one of the big milestone birthdays, make sure you choose some flowers that fit the bill. Include some roses that go with the theme, for example choose 'Ruby 40th rose' for a 40th or 'Fab at 70' for a 70th birthday. Or, choose flowers that suit their age. For example, for an 80th birthday, choose flowers that were popular when they were a child, like traditional cottage blooms such as sweet peas and carnations. If someone is celebrating their 50th make them feel young again with blooms that shout fun such as alstroemeria and sunflowers.

Mens Flowers for a Wedding
When you think about flowers for a wedding, you automatically think about the bride's bouquet. But you should never underestimate the importance of the boutonniere (it's the flowers that go in a man's buttonhole, incase you didn't know). Gone are the days when these were simple flowers pinned to the lapel of a jacket. Nowadays these buttonholes form an essential role in tying together the themes of the wedding.
Of course, they should include flowers that appear in the wedding floral displays such as roses or lily of the valley. Yet at the same time, the groom can push the boundaries and tie in the colour theme of the wedding with his favourite flowers. Even better, if it's a same sex marriage both grooms can create individual boutonniere's that are perfectly suited to their own personality. So, if there is purple in the wedding mix, he could choose hyacinths with a bit of lavender. Or go bold and add a distinctive splash of orange or red with some dahlia.
As we're talking about giving men flowers as presents, why not send a bunch of gorgeous blooms as the perfect way to say thank you to the groomsmen? You could go with the beautifully bright ranunculus mixed in with sunflowers and solidago for an extra special bunch.

Funeral Flowers for a Man
When looking for bereavement or funeral flowers for a man, white flowers have traditionally symbolised purity and innocence. For a delicate way to convey your condolences, send a sympathy bouquet of white snapdragons, gypsophila and dahlia mixed in with some greenery like myrtle and fern leaves.
For a thoughtful and personal message, you could choose blooms based on what they represent. For example, include some alstroemeria if the bouquet is for a good friend or go with agapanthus for someone who you truly loved.
You could also choose flowers that celebrate the person. If they loved their garden, why not pop in some of their favourite flowers. Or if they loved to travel, try and choose flowers that come from every part of the world they had visited.