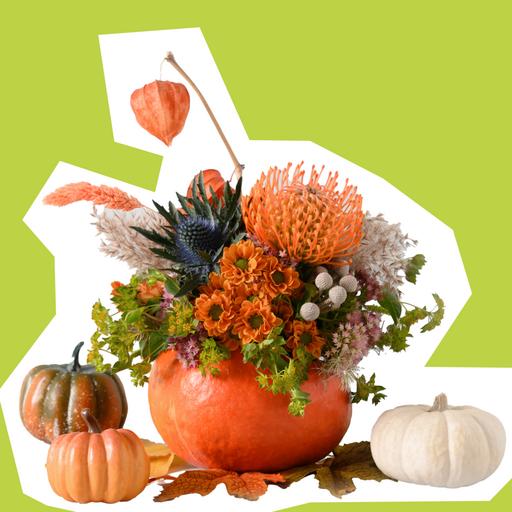 The nights are drawing in and there is a definite chill in the air. Is it your imagination or has autumn arrived? To know for certain, the first thing you need to ask is when does autumn start? In the UK, the autumn season always starts on the 23rd September and runs right through to the 22nd December.
It's one of the best times of the year – cosy jumpers are out, Sunday roasts are becoming a regular occurrence and you've got celebrations such as Halloween and bonfire night to enjoy. Bring the joy of the new season indoors with our ideas for autumn decorations – it's not just Christmas that gets all the home-decorating fun.

Looking to bring a touch of autumn vibes into your home? The best place to start is by introducing the right tones into the mix. After all, we strongly link colours to a season – so much so that the Pantone Colour Institute have been injecting industries with colour for over 60 years. But it's not just the Pantone Colour of the Year which we see, we take inspiration from our surroundings to create a seasonal colour palette. Think pastel pinks and soft greens we instantly think of spring, while deep red and gold paired with glittering whites and icy blues are all about winter.
When it comes to autumn, we take our inspiration from nature itself. The autumn colour palette is all about warmth, so go with shades of brown that are more tan, caramel or even ginger tones. Sliding into the reds and it's all about earth or brick red, moving into burnt orange and even a touch of saffron. Of course, nature is still giving us ongoing bursts of green but now the colours are richer with shades of olive, moss and even sage tones.
Autumn Wreath
Now you know all about the colours, how do you take these from outside and bring them into your home? The first place to start is with a welcoming wreath for your door, your hallway or even the wall in your kitchen. Not only made for Christmas, wreaths are becoming a popular addition all year round.
Here's how to make an autumn door wreath in four easy steps: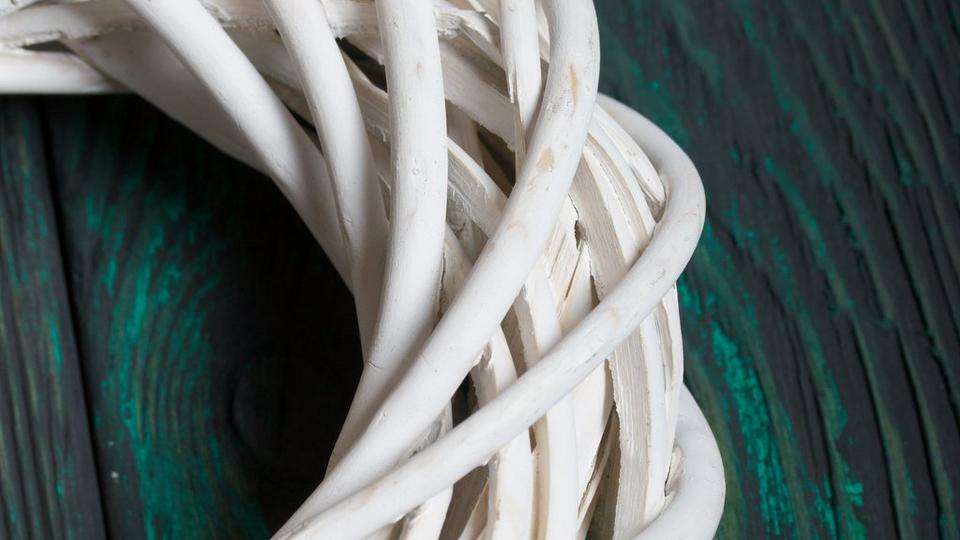 1.
Start with a wooden hoop for the base layer. You can either buy ready-made or try making one out of willow stems. You can do this by twisting the stems together and gently bending them into a circle shape. Intertwine the ends to fix into place. Finish off by adding extra layers of stems to create depth.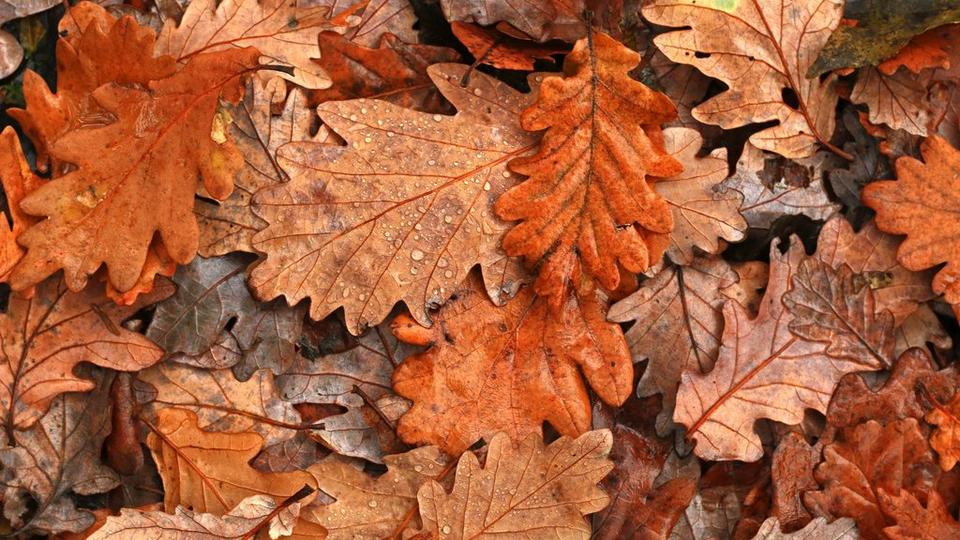 2.
Add in your autumnal decorations. Go out on a walk, collect some leaves and let them dry out for a day or two. Then insert your dried leaves into the base, slowly adding more until you have the desired effect.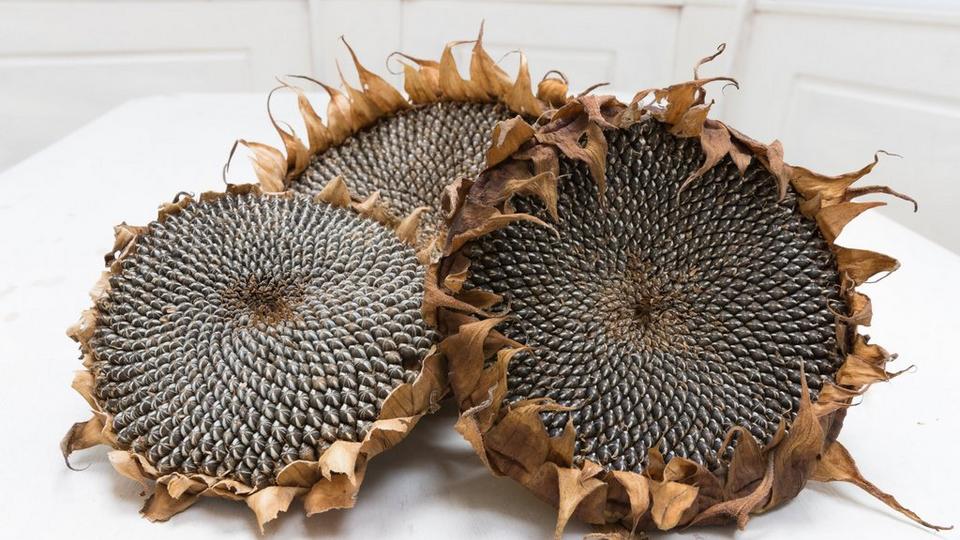 3.
Complete the look with an abundance of dried flowers. Go with some dried sunflowers for a dramatic statement or add in lots of different sized blooms such as dahlias, marigolds and chrysanthemums. These are a perfect way to recycle the bunches of flowers that sat in your vase.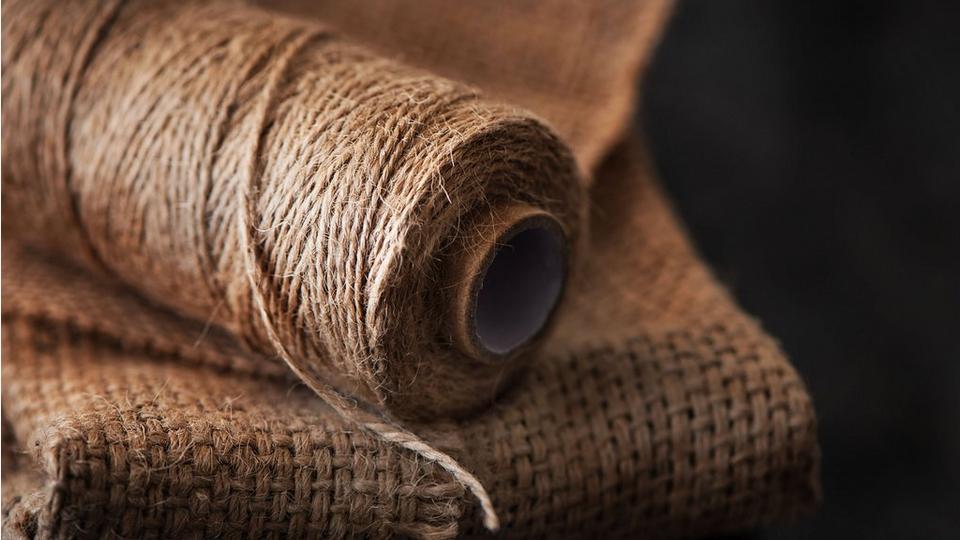 4.
When you're completely happy with the wreath tie some twine or ribbon at the top and hang.
Some other autumn wreath ideas could include going with the harvest theme and covering half of your wooden base with dried wheat. Get ready for Halloween and take your leaf base and cover with loads of mini pumpkins and maybe a few cobwebs. Introduce all the colours of autumn by covering your wooden base with moss – it's great for softening the edges. Then add in some pine cones and conkers that have fallen to the ground, berries and even dried apples.
Autumn Garland
Again often thought of as a Christmas decoration, draping an autumn garland over your mantlepiece will add some pizzazz to your autumn home decor. Don't worry if you haven't got a mantlepiece either, these work just as well as a smaller version on some shelves, a bookcase or on your work desk. Make it extra-long and you could also drape it up the staircase handrail or use as a table decoration.
Here's our step by step guide to creating an autumn garland: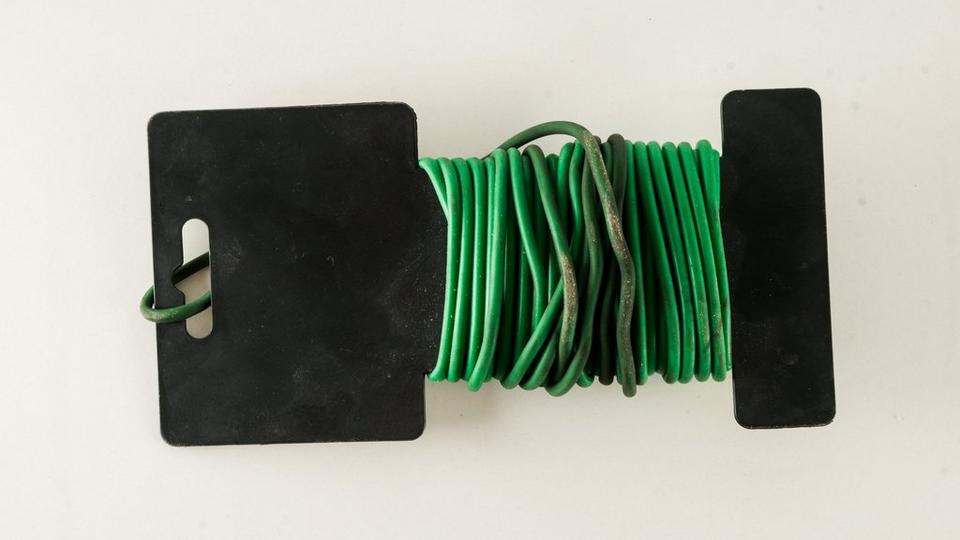 1.
You need to start with some florist's wire. Measure to the length you need the garland and then double it. Loosely twist the wire – you want to leave enough room to stick in the stems of your decoration.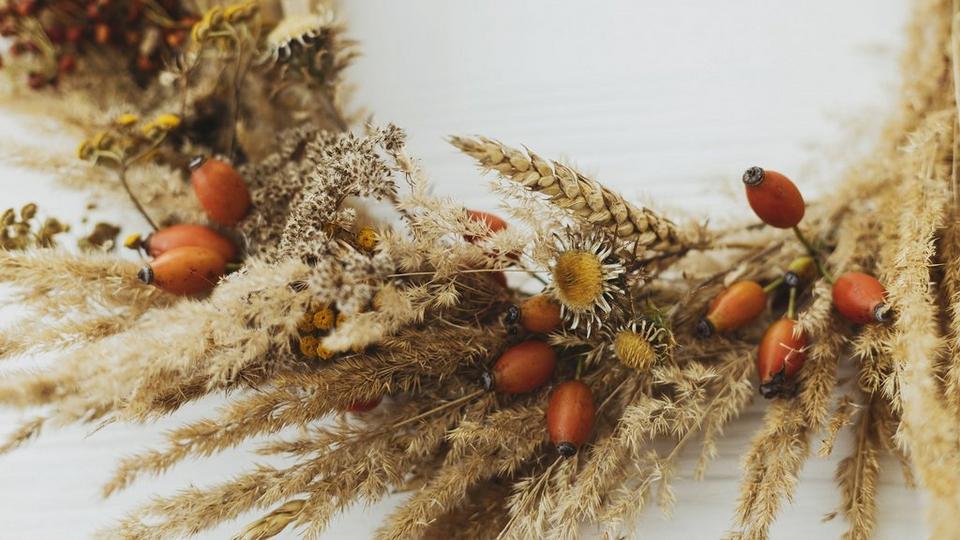 2.
Now create the base layer. You can either go with some dried greenery like eucalyptus leaves or something more autumnal such as dried grasses or wheat. Thread all the stems into the wire until you have covered the length of the garland. Build up the layers until you have the desired look and then add in splashes of colour. You can go with some beautiful, dried flowers such as roses, red sunflowers or heather. Any stems that won't stay in place, fix with additional wire.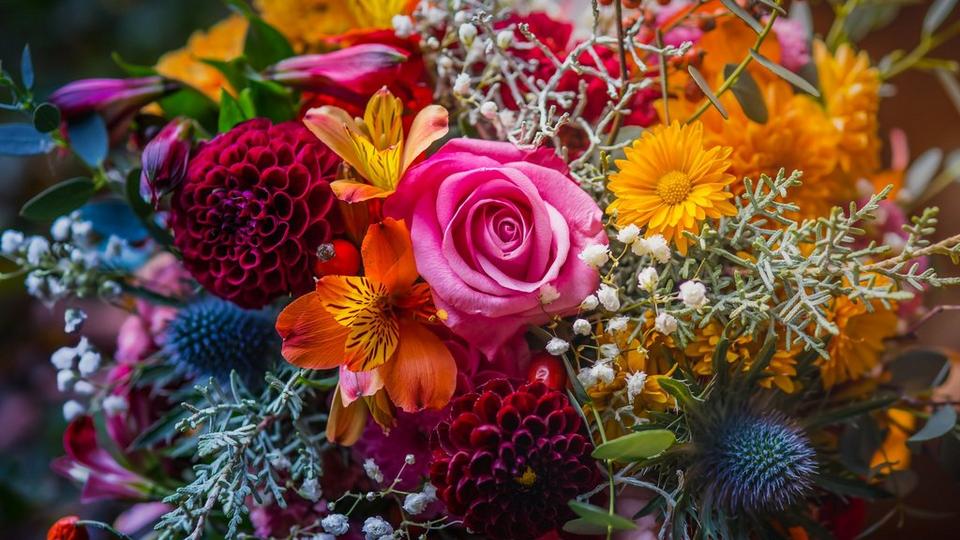 3.
If you want to create an outdoor garland, maybe hung over your doorway, you can always opt for fresh autumn flowers. Some great autumnal choices include chrysanthemums, hebes and brassica. Add these to a base of moss.
4.
You'll need to remember to spray it to keep it fresh and remove any wilting flowers, so don't hang it out of reach!

Embrace the season and get your home kitted out with all things that go bump in the night by adding in some Halloween decorations. One idea is making some pumpkins out of old fabric scraps. Start with a round piece of fabric and insert some stuffing in the centre. Gather up the fabric and glue or sew together in the centre. Now glue a dried stem in the middle and pop pride of place on your table.
You can also create spooky garlands by cutting pumpkin shapes out of cards. Then attach to some ribbon or string and hang up around the room. Turn a shelf into a mad wizard's laboratory with old-fashioned jars full of weird concoctions, eyeballs or even bugs. Add on some old-fashioned style labels and a few cobwebs and fake dust to add to the vibe.
To keep the spooky vibes going, create a ghoulish wreath by getting hold of a selection of branches, spray them black and then fix them to a wire ring, building up to ensure you cover the metal. Add in some plastic bugs and cover in cobwebs. It will be enough to spook the trick or treaters!
Halloween needn't be just about all things black. You can brighten everything up by creating your very own pumpkin vase. Simply hollow out a pumpkin and pop a jam jar with water into the cavity. Fill with some of your favourite autumn flowers and pop on to your table or on your front doorstep for some Halloween chic.

As we head towards the darker and colder nights, what could be better than gathering everyone around, cooking up a big pot of stew and having an old-fashioned get-together. Of course, you can't ignore the fact that autumn is also the month for celebrating Thanksgiving. If you have American relatives or friends and want to join in with the celebrations now is the perfect time to make your table the talk of the town by creating a fabulous autumn display.
A great place to start is by creating an autumn garland and letting it fill the entire length of your table. Pop in some tall candles or fairy lights, a few red apples and some pinecones to set the scene for the perfect autumn feast.
For something entirely unique why not get hold of some cloches or bell jars (a glass or plastic dome on top of a wooden base). Fill each one with an assortment of dried fruits and pine cones, dried flowers and then place on top of a circle of moss. You could even make these into your very own terrarium featuring some fresh succulents. Create a long line down the table or group into sets of three and then place large candles in between.

It's easy to think that flowers only appear in spring and summer, but that's most definitely not the case. In fact, as we head into autumn, nature likes to throw in a last, dazzling display of colour. In early autumn, you'll still find some late summer flowers sticking around like sunflowers, penstemons and roses, whilst chrysanthemums, asters and nerines are starting to make a statement.
For a simple decoration, choose your favourite flower bouquet, pop into a vase and display around the home. Or to brighten up even the smallest of spaces, display single stems in small vases. Bring in all the autumn tones with some brass jars that you fill with a few stems of cosmos for a gorgeous display.
For a slightly different look, arrange your blooms in a wooden box mixed in with some berries and greenery. This would work perfectly on a sideboard, on a shelf or as a centrepiece for your table.

If you want to bring the garden glow indoors during the autumn months, you could always fill your home with a gorgeous selection of autumn plants.
To create the look of the tropics, go with the magnificent snake plant which is incredibly easy to look after and comes in a variety of shapes, heights and looks. Or you could have a look at the philodendron which, for very little effort, will reward you with an abundance of leaves. So much so, you'll think you're lost in a jungle.
If you wanted to bring a pop of colour into your home, there are plenty of autumn flowering plants that will deliver. Start with the bright cyclamen which comes in zingy shades of red, pink and white. You could also try the stunning azalea which will brighten up any corner with its shades of purple, red, pink and orange. You can even pop it outside on your patio when the weather gets warmer.
Remember, plants need an extra bit of care and attention as the nights get darker, but worry not, we've rounded up our favourite autumn plants and top tips on how to care for each one so you can give them the 5* treatment they deserve.

Looking for that extra special touch? Why not create an indoor autumn tree. Find yourself a branch which has fallen off a tree and pop it into a suitably sized vase. Add a selection of leaves and acorns you've picked up on your walk (you can even cut some out of orange card) and finish it off draped with fairy lights. It is guaranteed to bring a sparkle to the corner of any room.
Create a display out of the wonder of autumnal leaves. Pop a different coloured leaf into individual frames and then hang up a group on a wall. Make sure the leaves are fully dried before attempting, otherwise, they will go mouldy. Looking for a keepsake which will bring you joy for seasons to come? Create a clay leaf. A great activity to do as a family, simply hunt out your favourite leaf, pat it dry and then press it into some clay and cut around the edge – just make sure you press it down hard enough so it'll pick out the detail. Let it dry for a few days and then add a top coat to protect it. Then simply pop it pride of place.
Extend the beauty of your summer flowers by drying them and then pop into small vases around the home. Or take the flower heads and arrange in a dish as potpourri, you could also add a few drops of essential oils such as lavender, so they give off a delightful smell.
Now you've got the inspiration you need, it's time to level up your autumn décor. We've included the best of the seasonal bunch in this year's autumn collection, perfect for adding a touch of autumn sunshine to any space.